Activities in Bundoran!
Looking for activities to do in Bundoran? Whether you're visiting with family, friends or just travelling solo, there's a wide array of attractions and activities to keep you occupied in the idyllic seaside town nestled at the southern tip of Donegal. This year will see the return of our two new festivals Bia Bundoran and Big Week by the Beach as well as a host of national and international acts performing through the year.
Check out our blog of the Top 20 things to do in Bundoran here
Festivals and events once again take centre stage with two returning events for 2020. Bundoran's Big Week by the Beach will feature a variety of different events around town over 5 days from 12th – 16th of August. Events will include the Bundoran Bay Swim, Emergency Services Open Day, Sandcastle competition and lots more still be confirmed! Bia Bundoran from September 18th-20th will once again celebrate the town's great food and drink offering with a weekend of taster menus, demos, food tours and more. 3 day weekend country music festivals will be par for the course during the year as well as the usual favourites Sea Sessions Surf & Music Festival, the Celtic Supporters Festival, Darkness Into Light, the Street Party, Classic Car Show and more. Meanwhile the darts fan is catered for this September 16 times as world champion Phil Taylor will Square up against reigning World champion and World number 1 Michael Van Gerwen for the first exhibition ever in Ireland to feature the two best players of all time – Great Northern Hotel September 30th.
You may not want to be that active when you get here and we're the perfect spot for some "me time". Enjoy a casual stroll along the famous Roguey cliff walk, West End walk or feel the sand between your toes on Tullan Strand or our Main Beach. Sit and enjoy a summer sunset and breathe in the fresh sea air or make a wish at the Wishing Chair whilst marvelling at the natural Fairy Bridges.
One of Bundoran's flagship attractions, Waterworld, celebrates its 29th season in 2020! There's plenty of fun for all the family at Ireland's premier indoor aqua adventure playground while next door, the Bundoran Seaweed Baths provide the ultimate relaxing way to spend some time with freshly harvested seaweed direct from the Atlantic Ocean.
Check out some top music this year in Bundoran – Mike Denver, Ray Lynam, Christy Moore, Sigrid, Gavin James and Inhaler are all coming to town this year! You'll find every kind of music from country to traditional to rock to jazz weekly in venues all over town.
Part of Ireland's Wild Atantic Way, Bundoran is known as Ireland's Surfing Capital and any day throughout the year you can find locals and visitors taking advantage of the most wonderful of natural amenities right on our doorstep – the Atlantic ocean. From beginner to pro, there's always a wave in the area with 5 surf schools providing expert tuition, advice, board and wetsuit hire.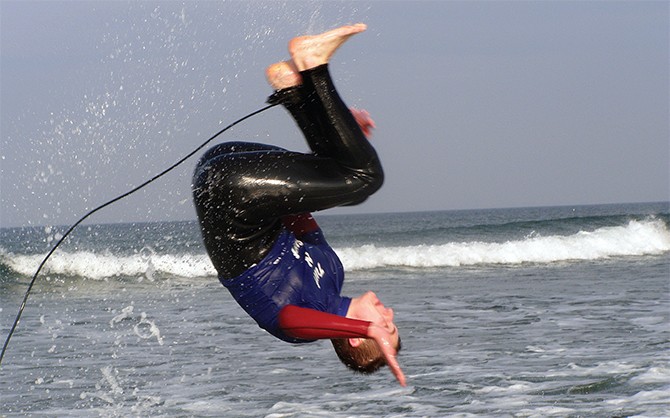 We nearly forgot to mention angling, golfing, walking, amusements, indoor & outdoor fun and lots more available all year round! Bundoran really is where it's at for 2020!
To find out more about other activities, click on the links below: