Donegal's Aim for Twitter Fame – #LoveDonegal Campaign Launched
Donegal Connect has issued a worldwide appeal for people to support Love Donegal day (#LoveDonegal) on Twitter on 14th August.  "If everyone acts together, then we can get Donegal trending," says Joanne Kilmartin, Donegal Diaspora officer for the county, who's on the Donegal Connect county-wide project team.
"We want everyone in Donegal, everyone from Donegal, everyone with Donegal connections and everyone who loves Donegal to get involved," says Joanne. "Just Tweet about Donegal, your life or business or community here, your Donegal roots, or why you love to visit Donegal. Add the hashtag #LoveDonegal and if you are Tweeting 'as Gaeilge', then please also add #DunnanGallAbú to your Tweet too."
"If you can add a picture, that's even better! We've already got great support from people like Daniel and Majella, Packie Bonner, Sarah Jessica Parker, Game of Thrones actor Art Parkinson, former Ireland rugby player Nora Stapleton, and a wide range of social media influencers. To be honest, we're delighted with the response to date."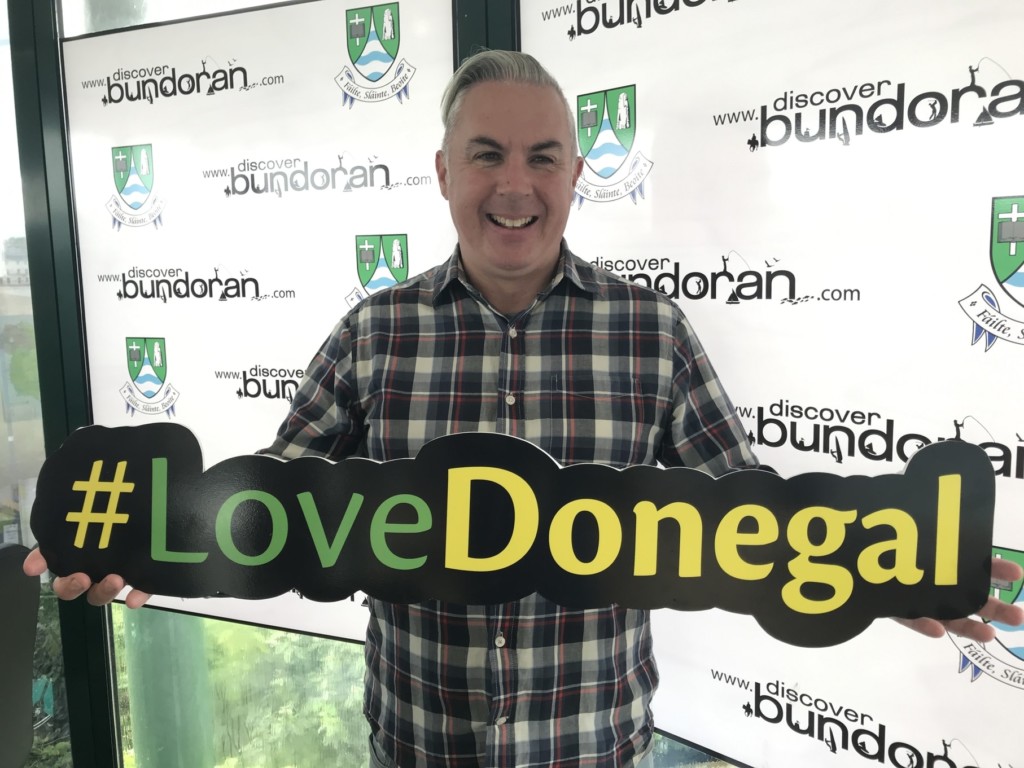 Donegal Connect is a public/private sector project which works to strengthen our links with the Donegal Diaspora to benefit both them and the county, says Joanne. "We want more people to visit, take jobs here, invest in the county, start business here, relocate or retire here, to grow our local economy.
The project's main funder is Fáilte Ireland, via the Global Irish Festival Series Fund. Wild Atlantic Way Manager Joan Crawford says "#LoveDonegal is a great opportunity to engage with people in the world who have a fond connection with this spectacular county and want to share a piece of 'their' Donegal".
Donegal County Cathaoirleach Cllr Nicholas Crossan is urging everyone to get involved on 14th August. "#LoveDonegal day is a great opportunity for individuals, families, organisations, clubs and businesses in Donegal to tell as many people as possible around the world about our amazing County and what we have to offer people who are thinking about visiting, relocating or investing in Donegal."
What to Tweet for #LoveDonegal Day
If you live in Donegal, Tweet about your community, your business, your family, your work, where you live, your sports team or club – basically anything! – using the hashtag #LoveDonegal.
If you don't live here but visit or have roots here, you can Tweet about e.g. what you love about Donegal, favourite places, people & things to do here, using the hashtag #LoveDonegal.
Add a photo to your Tweet too, if you can.  You can post to Instagram as well, if you have an account and have time, but Twitter is our priority on the day. Tweets/posts can talk about:
visiting or travelling around Donegal,
the people of Donegal,
the landscape, coastline or islands of Donegal….
music, arts, sport, marine, business, culture & food,
the Gaeltacht and the Irish language
You can take part by:
Tweeting personally from your personal account using #LoveDonegal
Tweeting from your work, club our group Twitter accounts, if available
Posting your Donegal pictures to Twitter (and Instagram too,) adding #LoveDonegal
Retweeting other #LoveDonegal tweets
Asking your friends & family at home and abroad to join in
See details here, including some sample Tweets. Eolas as Gaeilge anseo. Enquiries to info@donegaldiaspora.ie
Donegal Connect is funded by Fáilte Ireland under the Global Irish Initiative. Additional funding, operational support and sponsorship comes from: Donegal County Council, the Donegal Local Enterprise Office, Donegal Diaspora, Donegal Tourism, Letterkenny Institute of Technology, Udaras na Gaeltachta, IDA Ireland, Donegal Food Coast, Pramerica, Abbots Diabetes Care, Randox, Harvey's Point Hotel, and Donegal Global Irish.