This August bank holiday weekend there's so much happening in Bundoran! As well as all the usual attractions being available like Waterworld, Bundoran Adventure Park, Surfing, Horseriding, Angling, SUP, Kayaking, Golfing and more, we've lots of other things going on too!
One of the biggest holiday weekends of the year however kicks off in our neighbouring town of Ballyshannon where the 40th Folk and Traditional Music Festival happens across the weekend. For more details on the festival, check out their website at www.ballyshannonfolkfestival.com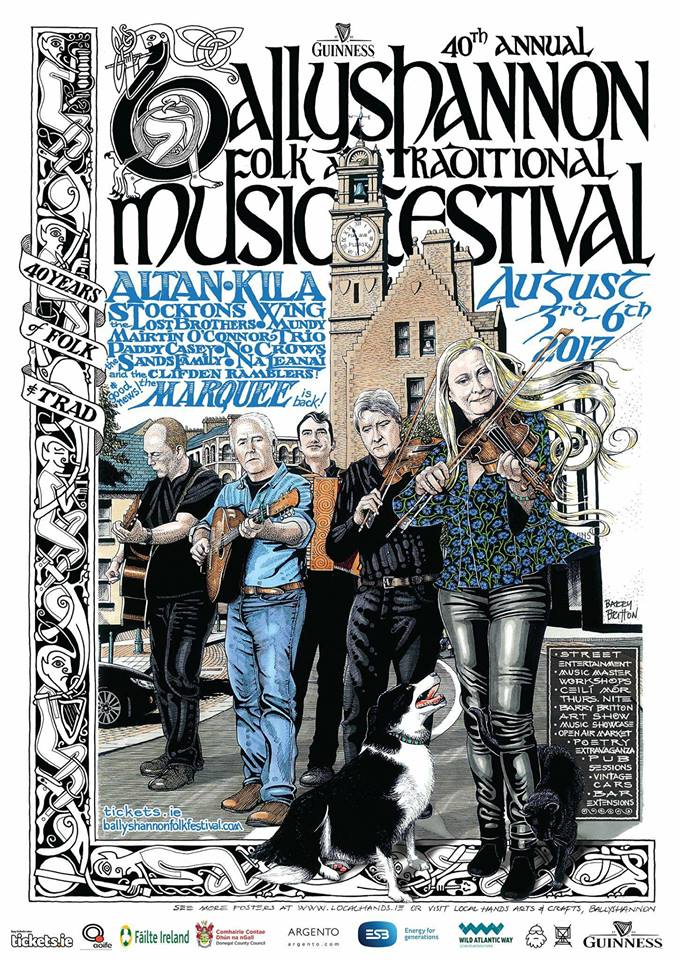 Back to Bundoran where on Thursday night 3rd August the usual open acoustic trad session takes place at the Bank Bar while on Friday 4th August the weekly Irish traditional music session happens at Madden's Bridge Bar.
Friday 4th August also sees the Indians playing at the Allingham Arms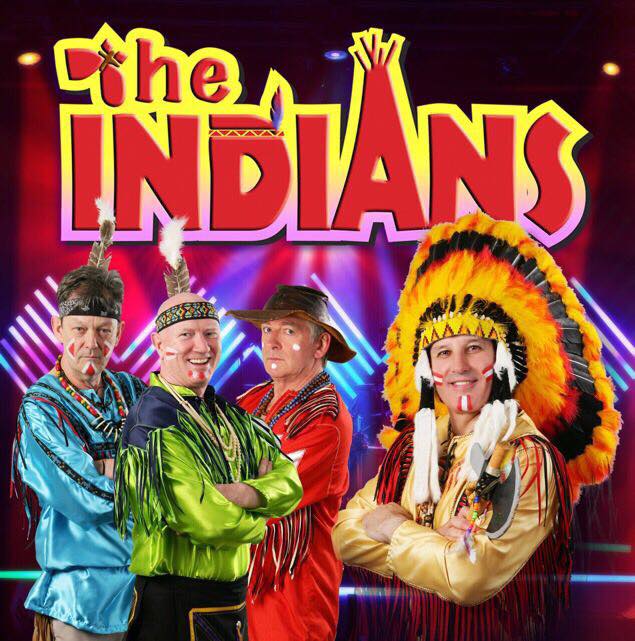 Step back into the old world in our neighbouring village of Kinlough in County Leitrim (just 5km from Bundoran) as they host their annual Old Fair Day Festival across Saturday 5th and Sunday 6th August. More here
Back in Bundoran, after travelling to see us, you might need your car washed! Well no better spot than Astoria Road where the Bundoran Fire and Rescue Service in conjunction with their colleagues from across the county will host their annual car wash from 10am – 4:30pm. All money raised on the day will go to Northwest Hospice.
Zippy the Clown makes appearances on Saturday 5th and Sunday 6th at Bundoran Adventure Park (show times 2:30/3:30/4:30).
For more comedy fun on Saturday night, head up to the hill to catch Irish comedian Pat Shortt as he presents his "How's Tings" show!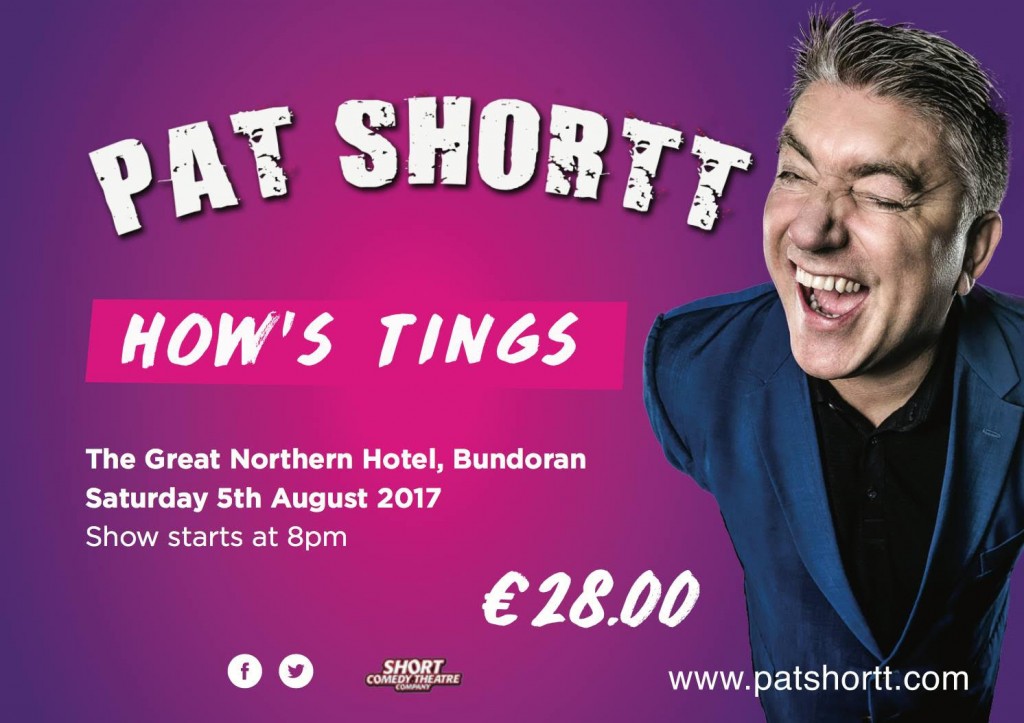 Dance the night away after at the Allingham with the one and only Jimmy Buckley or enjoy music at the Maghery Hotel with "A Sprig of Heather" or at the Grand Central with Ray Dolan all appearing on Saturday 5th August.
Sunday 6th August
A huge fundraiser will take place on Sunday 6th of August at Gaelic Park Bundoran from 2-6pm.  Based on the "It's A Knockout" TV show, a day of fun and laughs is guaranteed as 18 teams compete against each other on the day.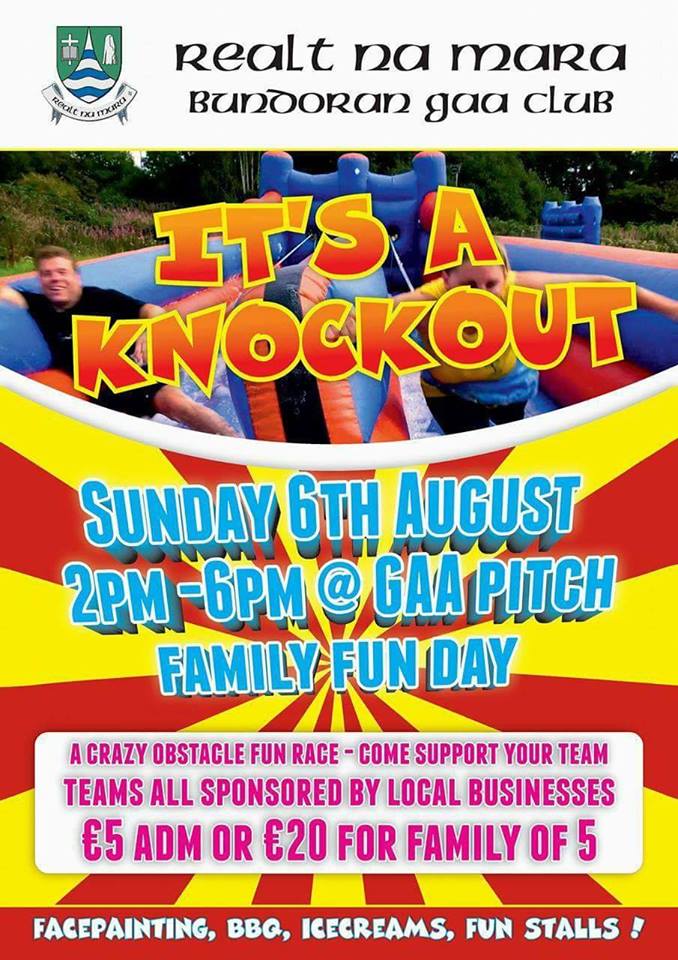 If you didn't get enough comedy on Saturday night, Donegal's funniest man Conal Gallen takes to the stage for an afternoon show at the Allingham Arms from 3pm on Sunday August 6th. More details here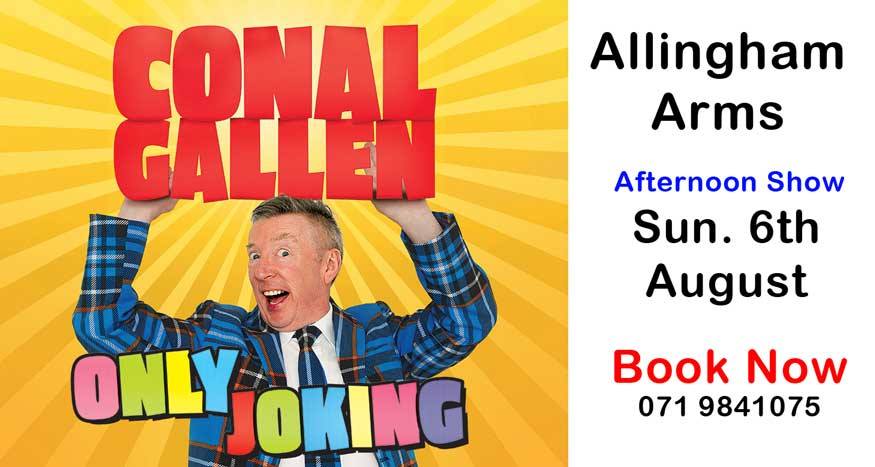 Sunday night at the Allingham you'll see Mike Denver, there's a trad session at Madden's Bridge Bar, L&S Country perform at the Maghery while Cian O'Donnell and his guitar will take to the stage at the Grand Central Hotel.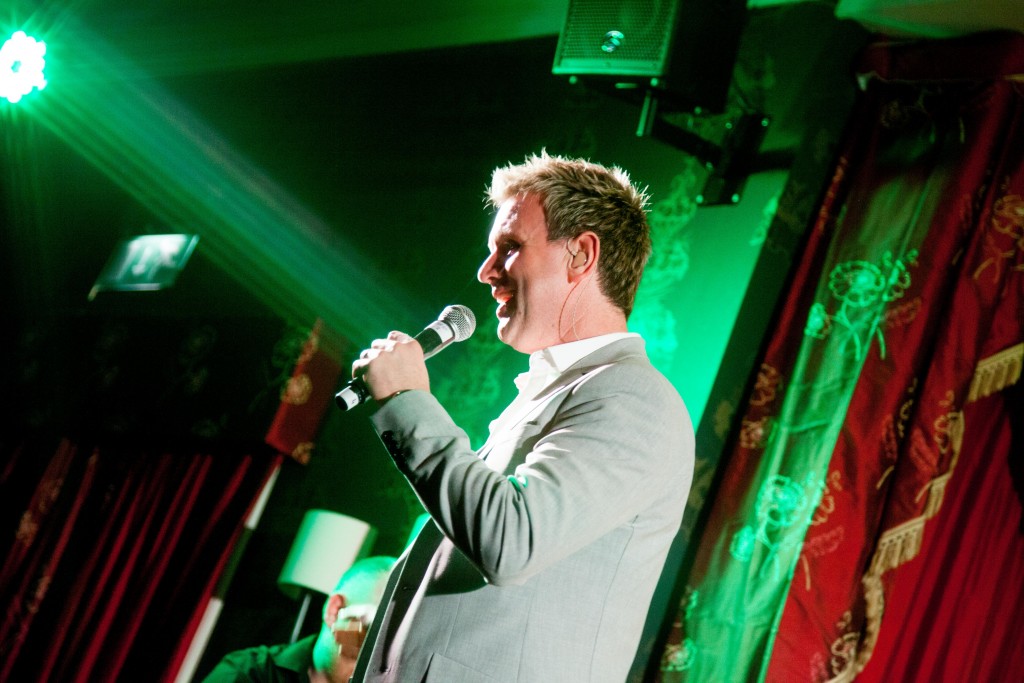 Monday 7th August
It doesn't end there! Monday nights continue at Madden's Bridge Bar with Mark Black. Robert Mizzell performs at the Allingham and you'll find Farah Bogle at the Grand Central Hotel.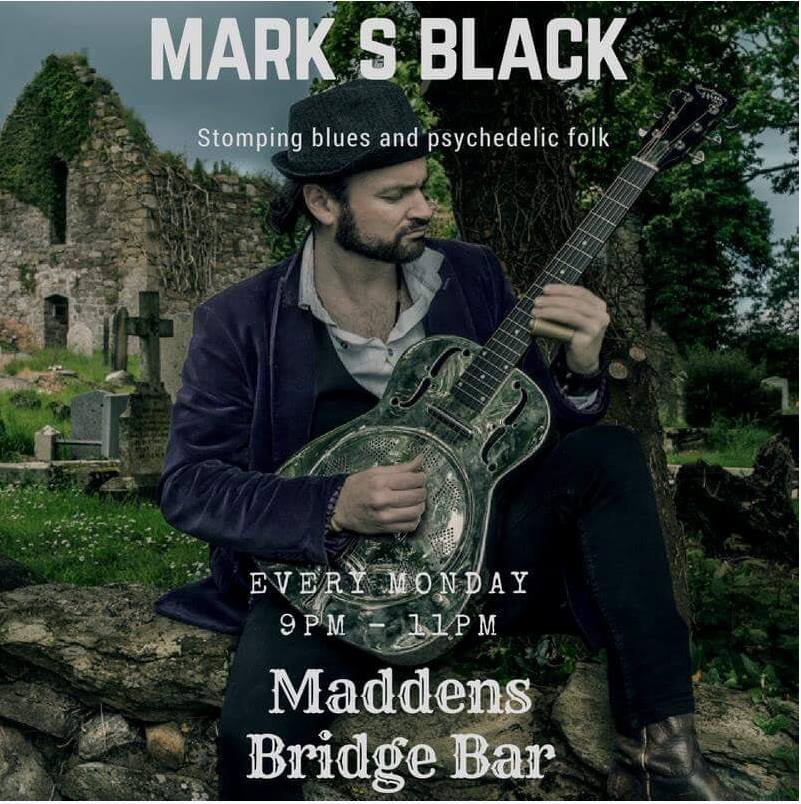 There's live music in most pubs and bars right across town across the weekend and across the summer!
To find out about other events and entertainment happening in Bundoran right across the summer click www.discoverbundoran.com/events