Bundoran Bible Reflections

Bundoran Bible Reflections
Where: Bundoran Community Centre (Rougey Suite)
When: Sun 13 Nov 2022
Time: 10:30 am - 11:30 am

Address: Drumacrin, Bundoran, Co. Donegal
Phone: (086) 3527843
Email: tootletuttle@hotmail.com
Website:

Description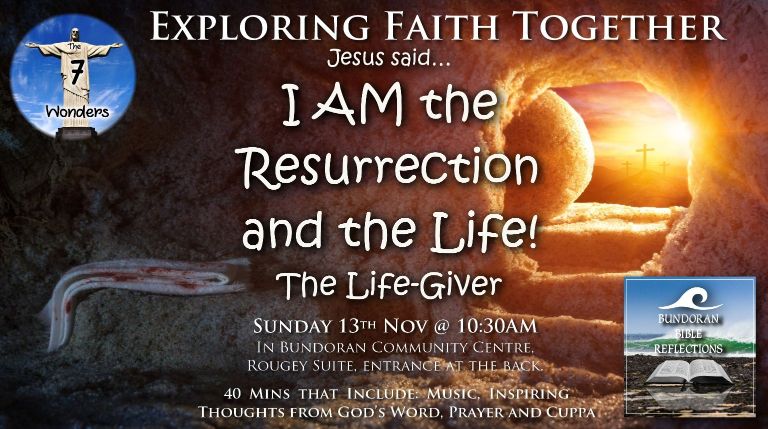 'The Seven Wonder Declarations of the World'.
13th of November
'Jesus said I AM the Resurrection and the Life – the Life Giver'
This worship gathering exploring faith together is on in Bundoran Community Centre at 10:30am in the Rougey Suite at the rear of the premises.  All are welcome, 40 mins that include music, prayers, scripture reading, reflective thought and a cuppa.