Cinderella
Where: Abbey Arts Centre
When: Thu 15 Dec 2022
Time: 7:30 pm - 11:00 pm

Address: Tirconnell Street, Ballyshannon, Co. Donegal
Phone: (071) 9851375
Email: info@abbeycentre.ie
Website: https://abbeycentre.ie/

Description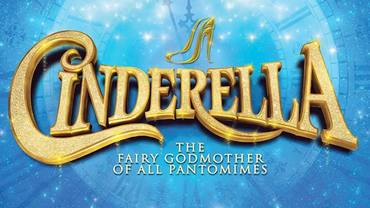 Cinderella
On the 15th of December 2022 from 8.00pm
Abbey Arts Productions is proud to present 'Cinderella' by Ben Crocker 
The most famous pantomime of them all! The classic rags to riches story! Cinderella lives a life of drudgery, bullied by her horrible Ugly sisters, Beryl & Cheryl. Her muddled and confused father, Baron Hardup is powerless to intervene (he's more scared of them than she is!) and her only comfort is her pal Buttons!
Prince Charming is holding a ball to meet his bride to be. Can this be the chance that Cinders has been waiting for? Despite the best efforts of her two malicious Ugly Sisters, Cinderella shall go to the ball with the help of her Magical Fairy Godmother! A brand new script full of fun, slapstick and magic!
CHRISTMAS TIME IS PANTO TIME AT ABBEY ARTS CENTRE!!
TICKET PRICES
Family (2adults x 2children) €50
Adult                                          €15
Children                                    €12
All tickets are Inclusive of  €1 booking fee