Creative Women's Workshop

Creative Women's Workshop
Where: Bundoran Community Centre
When: Sat 5 Nov 2022
Time: 10:30 am - 3:30 pm

Address: Main Street, Bundoran, Donegal
Phone:
Email:
Website:

Description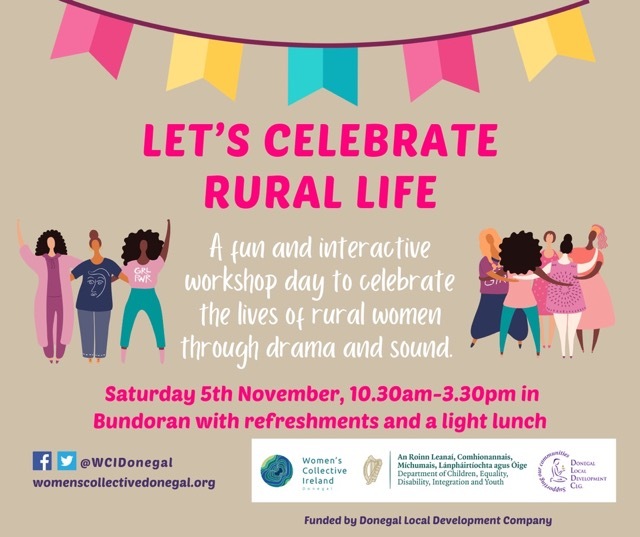 The workshop will be facilitated by Sinead O'Donnell-Carey a theatre maker, visual artist and drama facilitator. Who will lead these unique, fun and energetic workshop that provide a creative way of talking about and celebrating women lives and experiences.
If you would like to sign up for this creative workshop please fill in this online form here
https://forms.gle/8YvXkbZ5c4aamTyE7
and we will be in contact to confirm your place.
Workshop supported by
DLDC
.