Heritage Talk – "The County Donegal Railways Bus Services"

Heritage Talk – "The County Donegal Railways Bus Services"
Where: Donegal Railway Heritage Centre
When: Sat 12 Aug 2023
Time: 1:30 pm - 2:30 pm

Address: Tyrconnell Street, Donegal , Co. Donegal
Phone: 074 9722655
Email: manager@donegalrailway.com
Website: www.heritageweek.ie

Description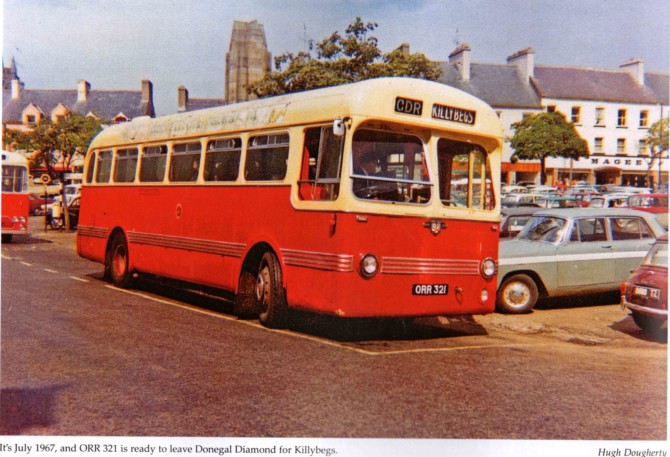 Heritage Talk – "The County Donegal Railways Bus Services"
Donegal Railway Museum is delighted to welcome transport journalist Hugh Dougherty. Hugh promises a lively talk on the CDR buses, covering much more than just the vehicles and routes themselves, telling, as he does in his new book, of the crews who ran them, the passengers they carried, the very different world from today's Donegal that they ran in, and what it was like to travel on a bus owned and proudly operated by the County Donegal Railways It's a story worth the telling.
Saturday 12th August 2023, 1:30pm. Venue: Donegal Railway Museum. For more information contact info@donegalrailway.com
This lecture will also be streamed live on their Facebook and YouTube Channel.