Heritage week 2023 at the Bundoran community museum

Heritage week 2023 at the Bundoran community museum
Where: Bundoran Community Center
When: Mon 14 Aug 2023 - Thu 17 Aug 2023
Time: 12:00 pm - 4:00 pm

Address: Main Street, Bundoran ,
Phone: +353 71 982 9675
Email: bundorancommunitycentre@gmail.com
Website: bundorancommunitycentre.com

Description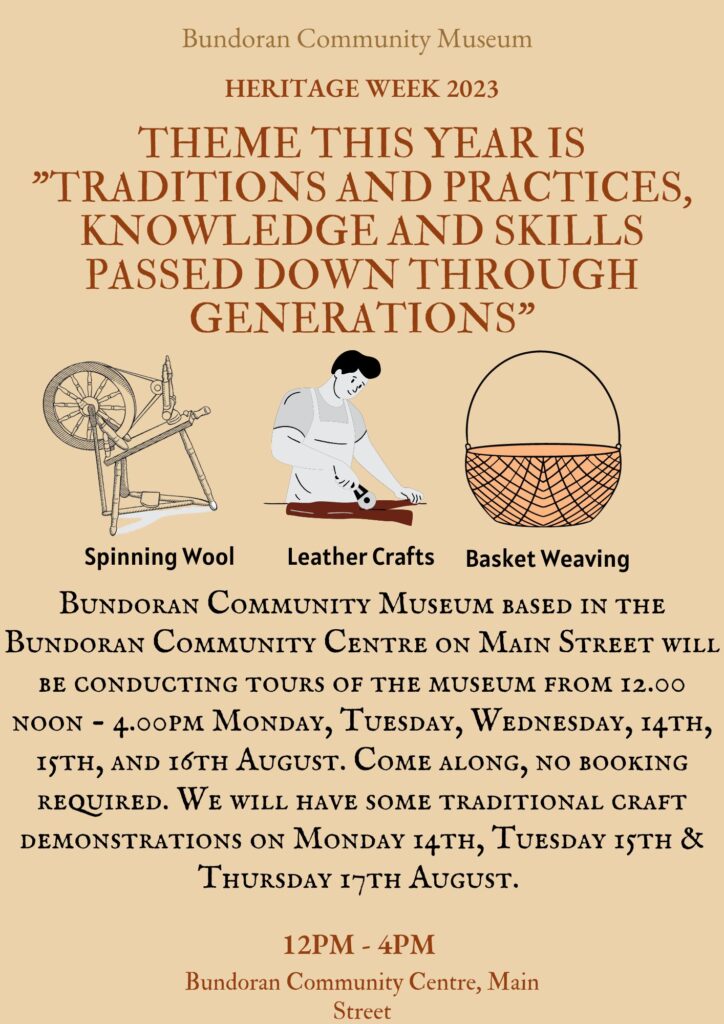 For Heritage week 2023 the Bundoran community museum will be celebrating with conducting tours of the museum.
Monday 14th, Tuesday 15th & Wednesday 16th from 12pm – 4pm.
The theme this year is Traditions and practices, knowledge and skills passed down through generations.
Traditional crafting demonstrations here in the museum.
Monday 14th spinning wool with Becca.
Tuesday 15th Leather crafts with Richie.
From 12pm – 4pm