Local Hands – Creative Heritage in Ballyshannon

Local Hands – Creative Heritage in Ballyshannon
Where: Streets Of Ballyshannon
When: Sat 19 Aug 2023
Time: 12:00 pm - 6:00 pm

Address: Main Street , Ballyshannon, Donegal
Phone: 0879649654
Email: barrysweenycreations@gmail.com
Website: https://www.heritageweek.ie/event-listings/local-hands-creative-heritage-in-ballyshannon

Description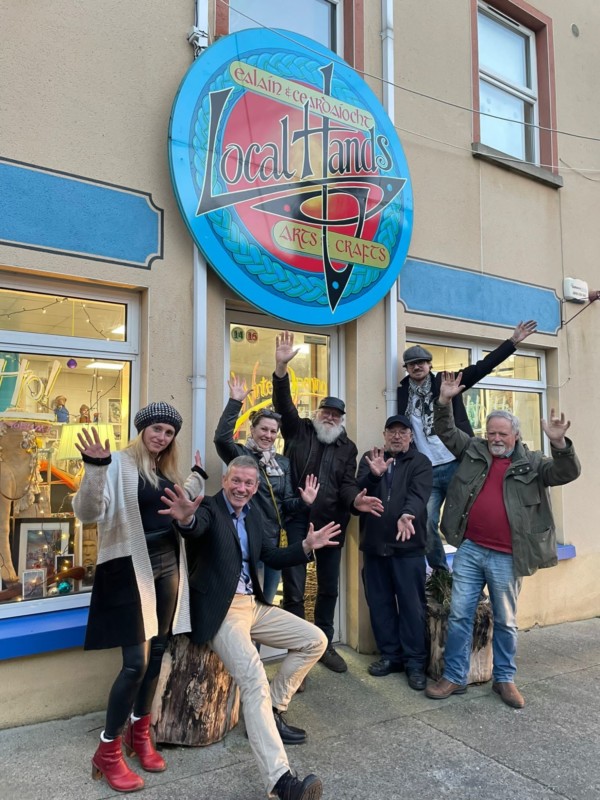 Local Hands – Creative Heritage in Ballyshannon
19 August, 12pm – 6pm
Local Hands Arts and Crafts, Main Street, Ballyshannon, Co. Donegal, F94 XH9R
Local Hands Art & Craft Collective will host a Creative Heritage Day in Ballyshannon. Enjoy watching or have a go at some traditional Craft activities in Ireland's Oldest Town.
The outdoor and indoor activities include:
12 noon – Sketching our Built Heritage – Workshop with Barry Sweeny (To book, call 087 9649654)
2pm – Wood turning demonstration with Francey Cassidy
3pm – Weaving a Traditional Crois demonstration with Rita Nic Fhionnghaile
4pm – Carving a wood spirit – Workshop with Jim McIntyre (To book, call 087 9179137)
4pm – Bog Oak Carving – with Rossa Byrne
Refreshments and "Meet the Artists" in Local Hands shop all day (10am – 6pm).
Some activities are weather dependant and may be subject to change. Limited spaces too, so book early.
Local Hands is a gathering of artists and craftspeople in the South Donegal Region to promote, encourage, colaborate, sell and pass on art and craft skills. Utilising a once vacant retail unit in Ballyshannon, we recently celebrated 10 years in existance. Working as part of Ballyshannon Regeneration Group.