Address: Main Street, East End, Bundoran, , Ireland
Phone: 071 9829634
Email: office@idlanguages.com
Website: www.idlanguages.com
Description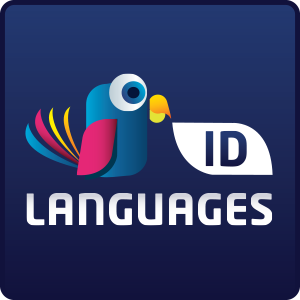 [fusion_text]
ID Languages are a family-owned language service provider committed to excellence in:
Educational programs
TEFL/TESOL Training
Translation & Interpreting
EDUCATIONAL PROGRAMS:
TEFL/TESOL TRAINING:
We are the only ITTT Accredited centre in the North West of Ireland for TEFL/TESOL Training. Sign up to one of our courses and qualify to work internationally in only 4 weeks – http://idlanguages.com/tefl-course/
TRANSLATION & INTERPRETING
Our sister company ID Translation provides top of the range translation and interpreting services to individuals, businesses and organisations, world wide. Contact us on http://www.idtranslation.com and ask for a personalized quote.
Visit http://www.idlanguages.com or call +353 7198 29634 for further information. We look forward to hearing from you!
Arantxa & Mikel López
[/fusion_text]
[fusion_images picture_size="auto" hover_type="none" autoplay="no" columns="1″ column_spacing="13″ scroll_items="" show_nav="yes" mouse_scroll="no" border="yes" lightbox="no" hide_on_mobile="small-visibility,medium-visibility,large-visibility" class="" id=""][fusion_image image="https://discoverbundoran.com/wp-content/uploads/2016/12/ID-Languages-1.jpg" image_id="17535″ link="" linktarget="_self" alt="" /][fusion_image image="https://discoverbundoran.com/wp-content/uploads/2016/12/ID-Languages-2.jpg" image_id="17534″ link="" linktarget="_self" alt="" /][fusion_image image="https://discoverbundoran.com/wp-content/uploads/2016/12/ID-Languages-3.jpg" image_id="17533″ link="" linktarget="_self" alt="" /][fusion_image image="https://discoverbundoran.com/wp-content/uploads/2016/12/ID-Languages-4.jpg" image_id="17532″ link="" linktarget="_self" alt="" /][fusion_image image="https://discoverbundoran.com/wp-content/uploads/2016/12/ID-Languages-5.jpg" image_id="17531″ link="" linktarget="_self" alt="" /][fusion_image image="https://discoverbundoran.com/wp-content/uploads/2016/12/ID-Languages-6.jpg" image_id="17530″ link="" linktarget="_self" alt="" /][fusion_image image="https://discoverbundoran.com/wp-content/uploads/2016/12/ID-Languages-7.jpg" image_id="17529″ link="" linktarget="_self" alt="" /][/fusion_images]
Upcoming Events
No events listed