Address: East End, Bundoran, , Ireland
Phone: 071 9842430 (after 5.30pm)
Email: starbundoran@yahoo.co.uk
Website:
Description
Star Bingo
Star Bingo Is located at the back of the Phoenix Tavern on the Main Street of Bundoran. We welcome non-members to come and play.
We are open nightly apart from Mondays, Tuesdays and Saturdays.
Doors open at 6.30pm. Every night we have a free sheet at 7.00pm, then straight into link up pongo.
The in house early bird is at 7.25pm, and the main session starts at 8.15. On Wednesdays and Thursdays we link up at 7.20pm for the early book.
Books and Prizes:
Free flyer 7.00pm – L€50, 2L€50, P€100
Early bird in house €3/€5 – L€20, 2L€20, P€30
Early bird link up: €3/€5 – L€50 2L €50 P€100
Main Book: €1750 treble chance
Violet Link Up Flyer: €3, L€100 2L €200, P€700 (€1000 on Friday night)
Brown Link up Flyer:€2 L€100, P€400
Yellow link up flyer: €2 L€100 P€400
Bingo ends approx 10.05 pm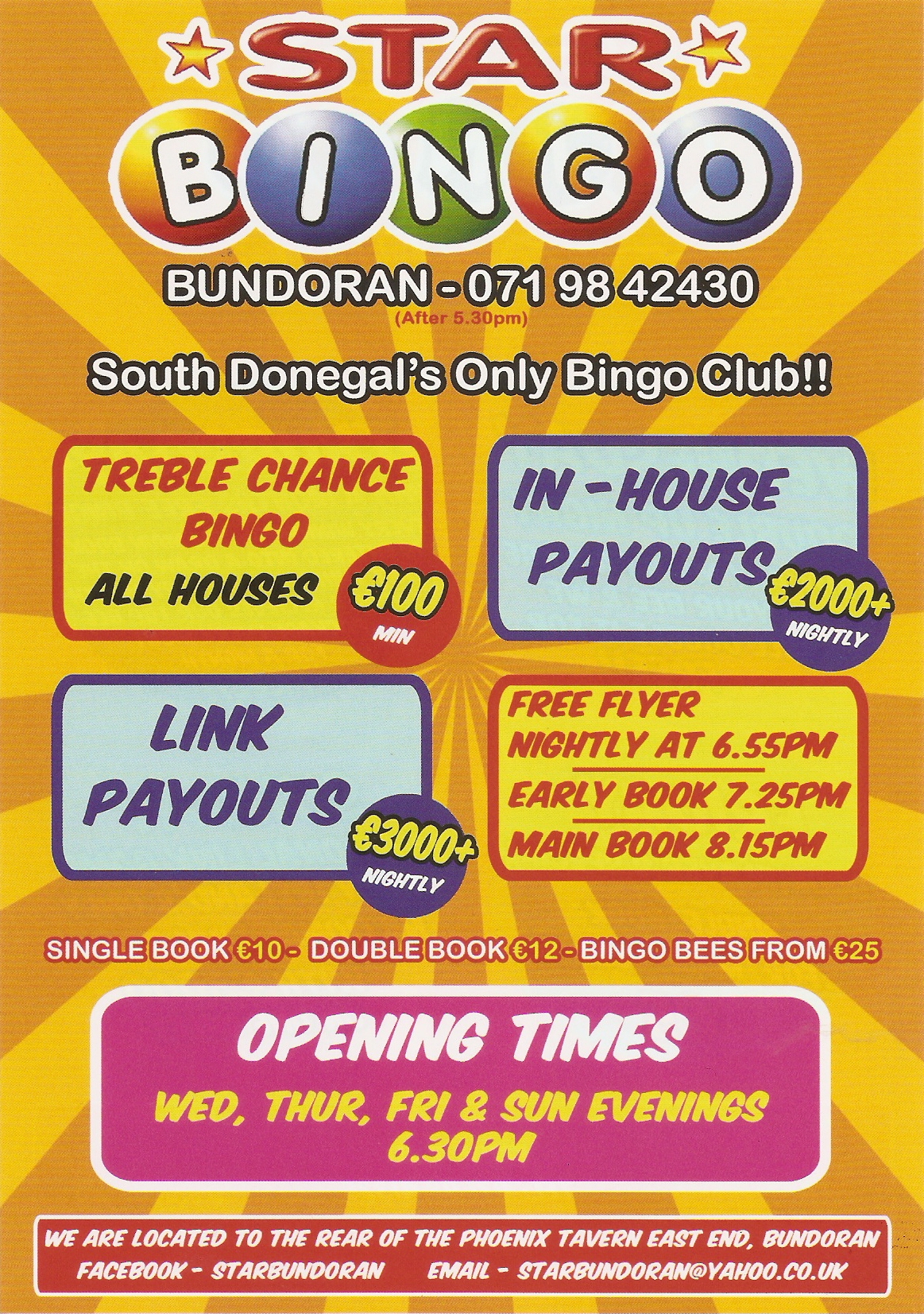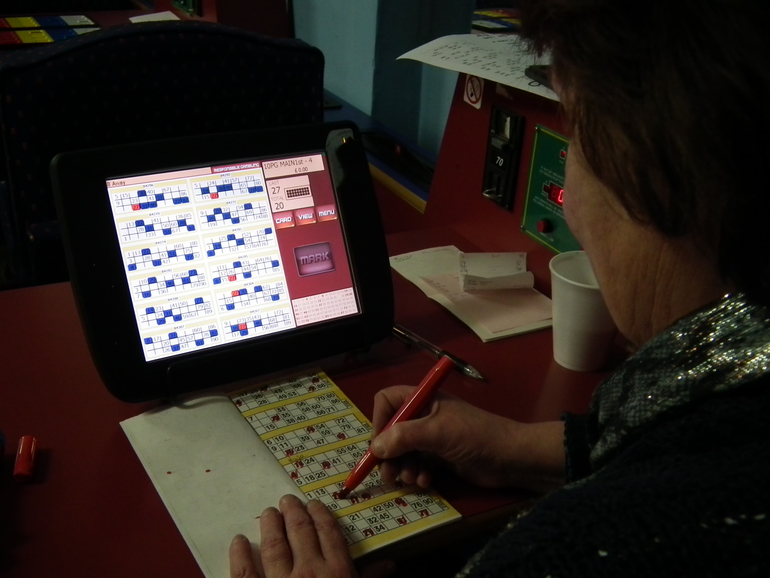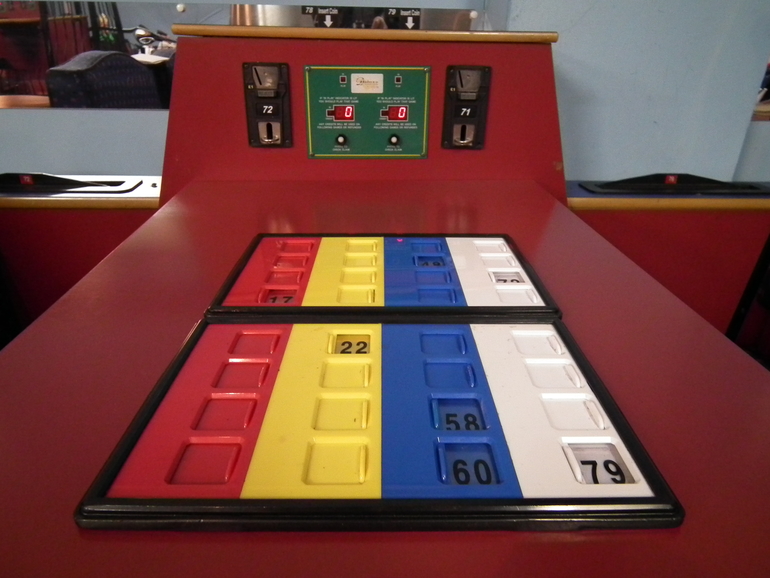 Upcoming Events
No events listed