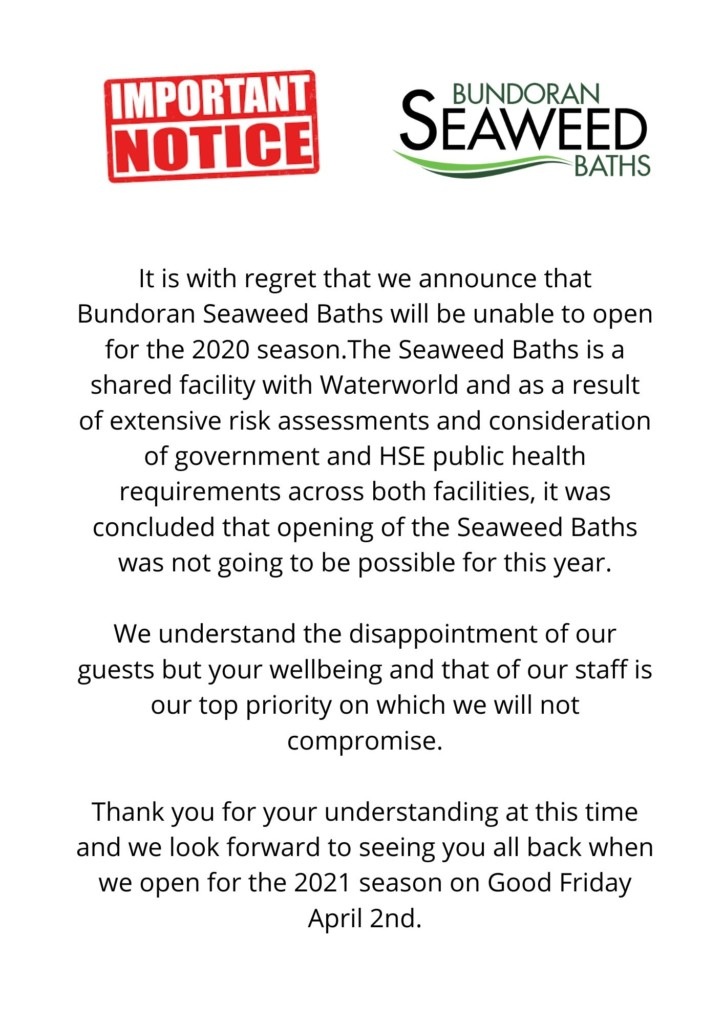 Bundoran Seaweed Baths invite you to take a step into your very own Wild Atlantic experience. Enjoy the therapeutic benefits as we prepare you an organic seaweed bath experience packed full of natural goodness.
Using filtered heated seawater and accompanied by complimentary pre and post bath seaweed facemasks. Let us deliver a first class service, recharging and revitalising you on your Emerald adventure.
Bundoran Seaweed Baths also offer a range of additional treatments, all followed by an invitation to enjoy our ocean view lounge that allows you to sit back, relax and enjoy the views of the spectacular wild Atlantic, whilst sipping a cup of complimentary herbal tea.
OUR THERAPISTS OFFER A RANGE OF TREATMENTS INCLUDING:
• La Stone Massages
• Hand and Foot Massages
• Head Massages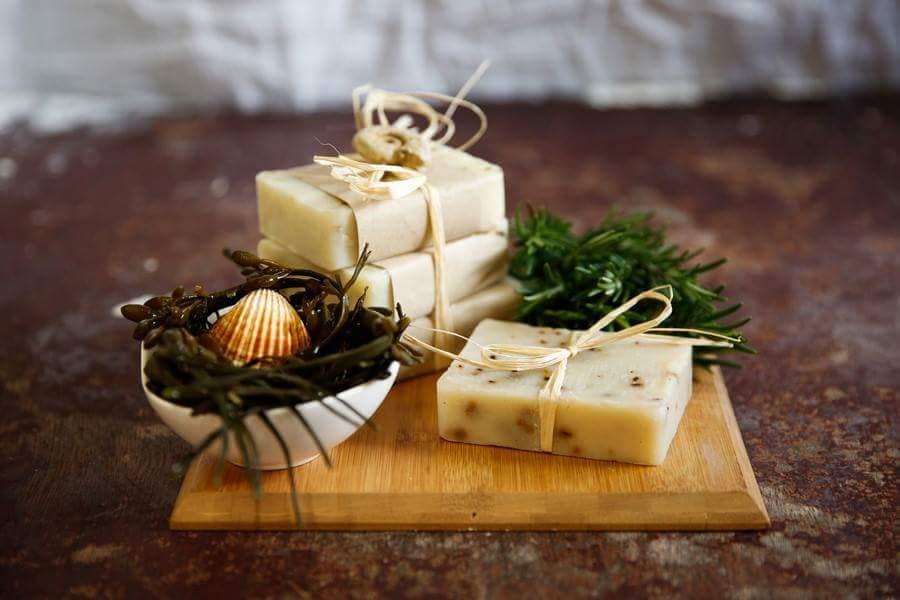 WE ALSO STOCK A GREAT RANGE OF CERTIFIED ORGANIC SEAWEED PRODUCTS THAT INCLUDE: • Shampoo and Conditioner
• Face and Hand Creams
• Soaps and Dried Seaweed Products
Book a Seaweed bath for only €15 extra when booking a massage.
Booking is simple:
Visit www.waterworldbundoran.com/seaweedbaths and click on the BOOK NOW section. Call us on +353 (0)719841172 for any other queries.