The Bundoran 10 ten mile running and walking event will take place in Bundoran, County Donegal on Saturday March 5th 2022.
ONLINE ENTRY TO THE BUNDORAN 10 IS NOW CLOSED.
The race brief for participants can be downloaded here
Final registrations for Bundoran 10 event.
Due to unprecedented demand, we have made the decision to accept last minute registrations for this Saturday's Bundoran 10 run. Please read below carefully:
Registrations can only be made in person at Bundoran Tourist Office, The Bridge, Bundoran, F94 D274 on Friday evening (March 4th) from 7:00pm – 8:30pm or on Saturday morning (March 5th) from 09:15am – 10:15am. After this time it will not be possible to enter the event.
ONLY combi race packs will be available – this will include your race number and a limited edition Bundoran 10 top for €42.50.
Only cash (€) will be accepted. No credit card or electronic payment facility is available.
An extra shirt may be purchased for €12.50.
To ensure the quality of the database for entrants, any further changing of numbers or race type can only be made at the above time – no further changes can be accepted via social media messaging or email.
Our two charity and community partners, Bundoran RNLI and Tir Chonaill Athletic Club thank you sincerely for your support and wish you good luck in the event!
For all enquiries please DM the facebook or instagram pages or email bundoran10@gmail.com
TRAFFIC INFORMATION – BUNDORAN 10 EVENT – SATURDAY 5TH MARCH.
To facilitate the Bundoran 10 run which will happen on Saturday 5th March, diversions will be in place in Bundoran as follows:
From 10:45am traffic heading south on Main Street will be diverted at the junction of Main Street and Church Road for approximately 30 minutes.
From 10:45am traffic heading into Bundoran from the Sligo side will be diverted at Tullaghan Roundabout onto Bundoran Bypass for approximately 30 minutes.
The run starts at 11am outside the Allingham Arms and will be run through the West End and on to Tullaghan.
Motorists on the N15 at this time are advised that runners will be on the road and to take extra care between Tullaghan and Bundoran and also on the Bundoran Bypass between 11:30am and 12:30pm and to please show them your support.
Please obey the directions of the Gardai at all times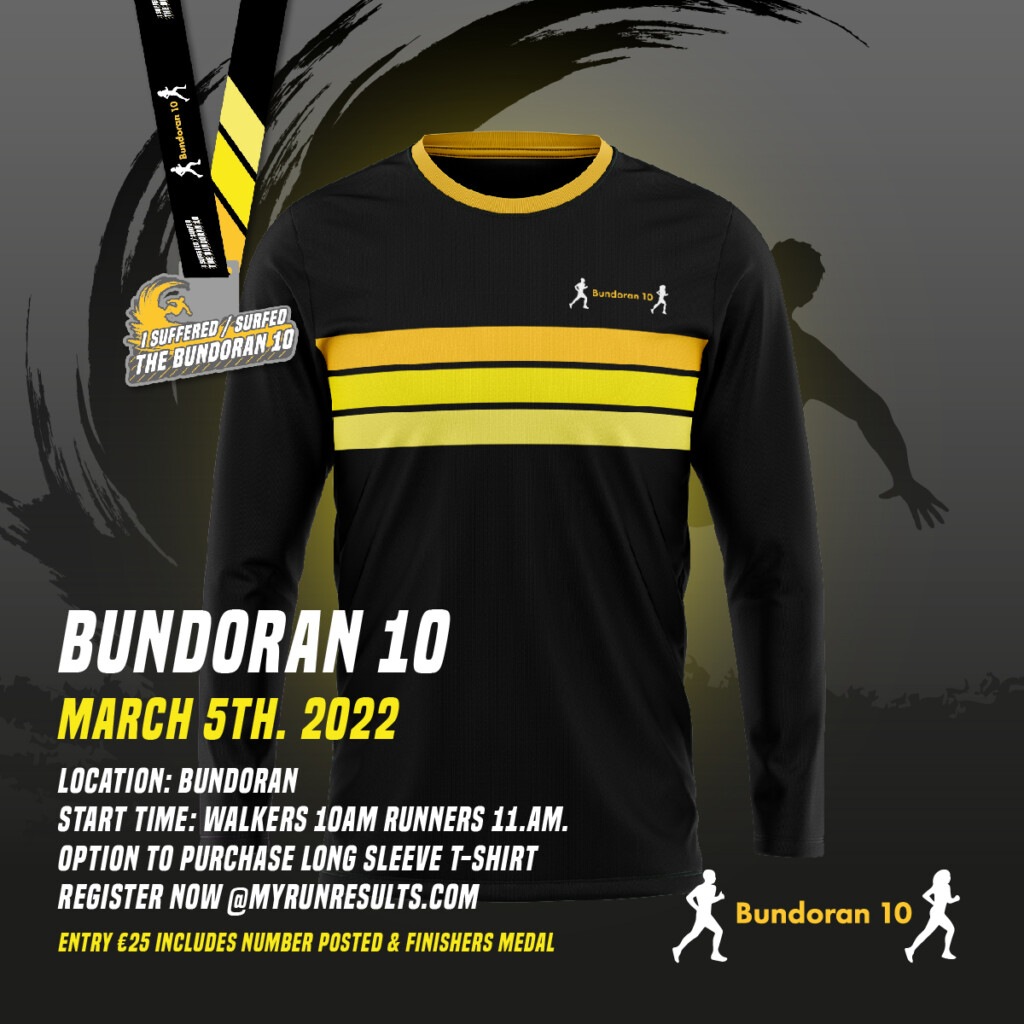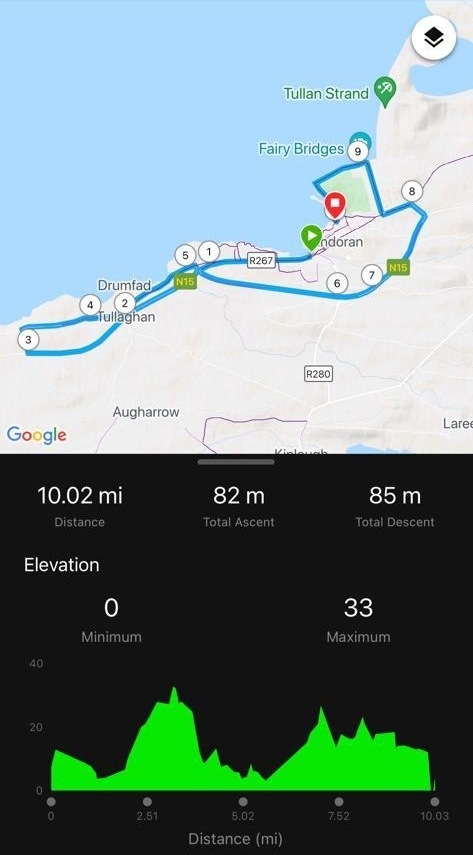 The Bundoran Weekly Podcast
Check out the latest episode of our weekly podcast below! To find out more click www.bundoranweekly.com