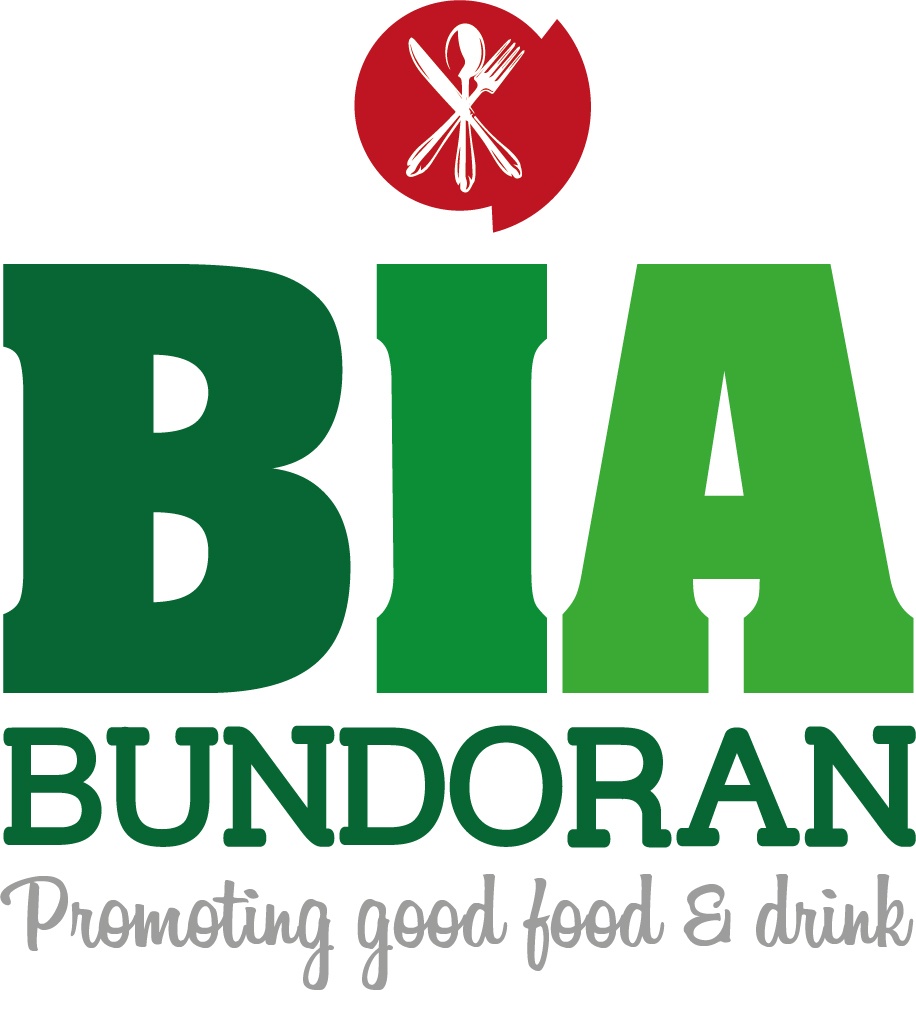 With restaurants in Bundoran you are spoilt for choice! Bundoran's food scene is thriving, and is proud to be home to award-winning food businesses. Buoys & Gulls Coffee Shop at West End features in the current 100 Best Places in Ireland from John & Sally McKenna while Madden's Bridge Bar has been listed in the Lucinda O'Sullivan "Great Places to Stay & Eat" in 2020.
Good mainstream food reflects the demand for a more relaxed dining experience which is evident with the wide variety of cuisines from which to choose – Indian, Chinese, Mexican, Italian, pizzas, seafood, your European menu and some of the finest steaks you'll eat anywhere with locally sourced beef. Several eateries are family friendly thus helping to make Bundoran a more welcoming town.
Where possible, chefs across town like to support local suppliers with none more local than Bundoran Community Garden in the West End which produces top quality organic produce overlooking Donegal Bay. Frizzell's Craft Butchers are members of the "Support Your Local Butcher" initiative – a craft butchers group aiming to deliver quality to their customers all over Ireland.
In-house homemade treats are a speciality in several cafes across town – freshly baked scones and breads each morning topped with delicious homemade jams and all proudly supporting artisan and local food suppliers using natural and local ingredients.
You can wash your meal down with a fine wine or maybe even a craft beer with one of the newest additions to the market, Donegal Blonde & Roguey Pale Ale brewed just four miles away in Ballyshannon. If you prefer to cook at home a wide variety of fresh produce is available from local supermarkets and providers!
Check out our partner restaurants and cafes below.
Brown Sugar Bakery
W End, Magheracar, Bundoran, Co Donegal
Tel: 083 131 2222
Web: Click Here
Carvery & The Waterfront Bar Grill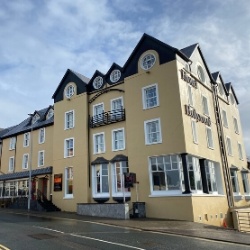 Holyrood Hotel, Main Street, Bundoran, Co Donegal
Tel: 00353 (0)71 98 41232
Web: Click Here
Hilltop Restaurant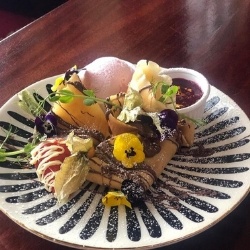 The Great Northern, Sea Road, Bundoran, Co Donegal
Tel: 00353 (0)71 98 41204
Web: Click Here
Maddens Bridge Bar & Restaurant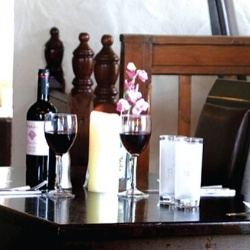 The Bridge, Bundoran, Co Donegal
Tel: 00353 (0)71 98 42050
Email: info@maddensbridgebar.com
Web: Click Here
Mamma Rosas Pizzeria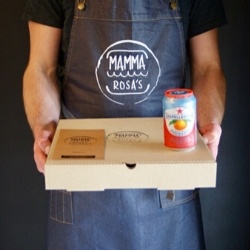 Station Road, Bundoran, Co Donegal
Tel: 00353 (0)71 98 29797
Web: Click Here
McGarrigles Restaurant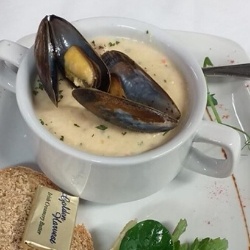 Main Street, Bundoran, Co Donegal
Tel: 00353 (0)71 98 42060
Web: Click Here
Goodies Coffee House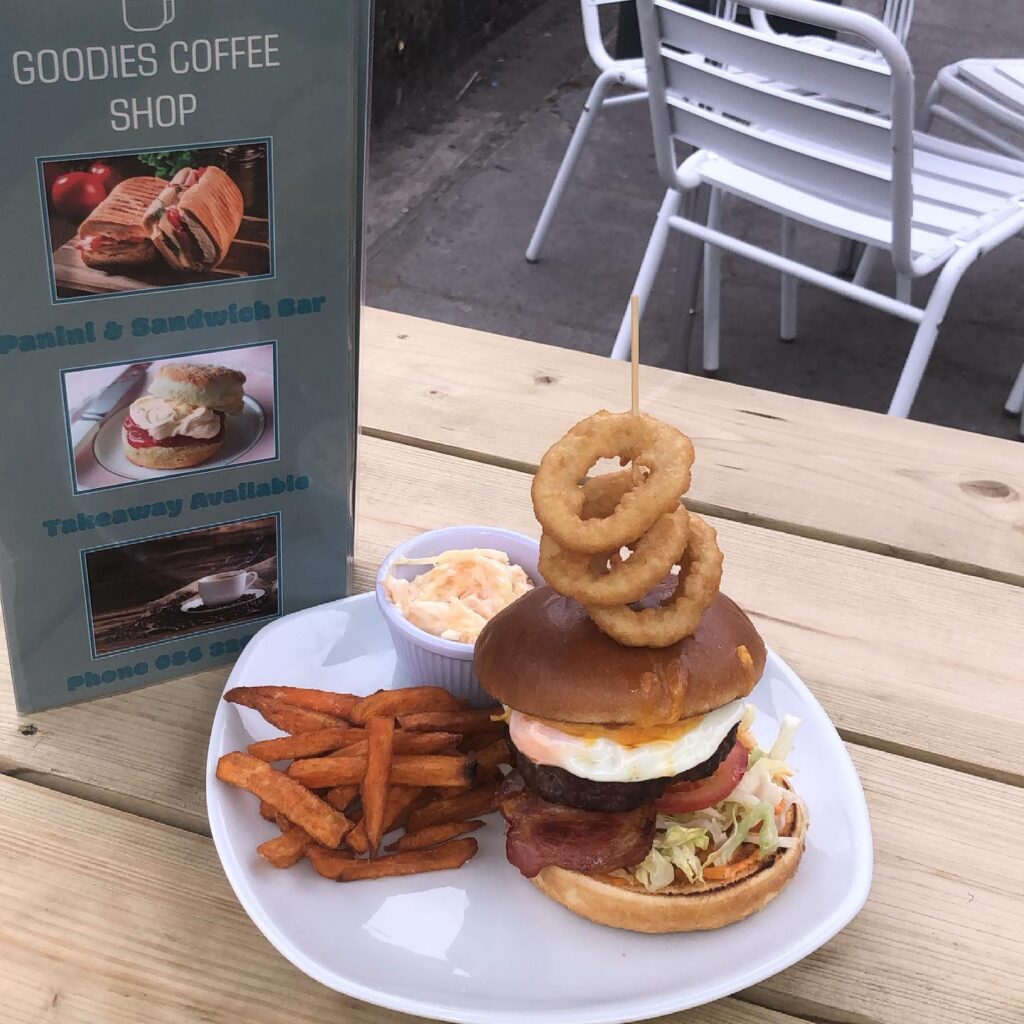 Main Street, Bundoran, Co Donegal
Tel: 086 326 4217
Web: Click Here
Quay West Cafe & Cocktail Bar and Oceans Restaurant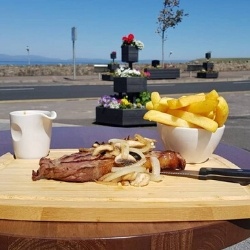 Allingham Arms Hotel, West End, Bundoran, Co Donegal
Tel: 00353 (0)71 98 41075
Web: Click Here
Stakes Restaurant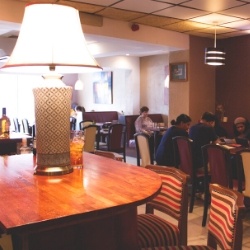 Main Street, Bundoran, Co Donegal
Tel: 00353 (0)71 98 42689
Web: Click Here
The Phoenix Tavern Bar & Grill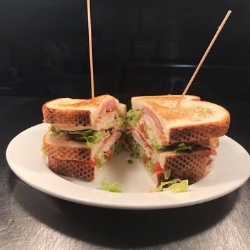 East End, Bundoran, Co Donegal
Tel: 00353 (0)71 98 41325
Web: Click Here
The Salty Fox
Tullan Strand Road, Bundoran, Co Donegal
Tel: 00353 (0)83 0587928
Web: Click Here
Waves Cafe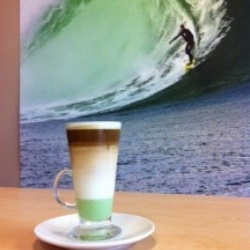 Main Street, Bundoran, Co Donegal
Tel: 00353 (0)71 9841777
Web: Click Here