Services Listing Bundoran
Bundoran Parking Charges

Free Parking 
West End Car Park, (Suitable for Waterworld Users)
Car Park at Post Office
Car Park at West End Playground above Boat Quay.
Tullan Strand Parking Bays
Coach Parking
Coach parking is available on Astoria Road (54°28'52.5″N  8°16'26.4″W)
Parking charges in operation from Good Friday – April 19th 2019 until Monday September 30th. Parking is charged from 09:00-6:00pm 7 days per week during this period. 
Charges:
50c per hour in the following areas:
Main Street
Bayview Terrace
The Bridge
Promenade
Brighton Terrace
50c per hour/€2.00 per day in the following areas:
€2.00 per day in the following areas:
Main Beach Car Park
Tullan Strand Car Park
€3.00 per day in the following areas: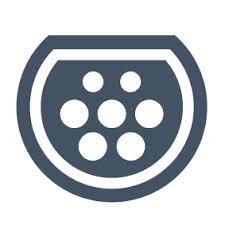 Type 2 AC Sockets
Madden's Bridge Bar, Bundoran
Allingham Arms Hotel, Bundoran
Charging stations for electric cars (for customers only) available at Madden's Bridge Bar and also the Allingham Arms Hotel.
Medical
Health Centre Bundoran
Station Rd, Bundoran, Co Donegal
Tel: 071 98 41445
Open Monday and Tuesday 9am – 5:30pm
Half day Wednesday 9am – 1pm
Thursday and Friday 9am – 5:30pm
Doctor on Call 8am – 9am and 5pm – 6pm Monday – Friday
Contact Doctor on Call at 086 816 6557
Outside of contact hours please contact Now Doc on 1850 400 911
Public Toilets and Service Unit
Public Toilets
Bundoran Community Library
Station Road Bundoran
Seashells Service Unit – Main Beach – Open 10am – 7pm daily during summer months (June/July/August and weekends in September).
The Bridge, Bundoran (behind Tourist Office) – Open 9.30am – 5pm daily.
Bundoran Post Office

An Post Bundoran
Breslin's Post Office
West End, Bundoran, Co Donegal
Tel: 071 98 41224
An Post Bundoran Hours
Monday 09:00 – 17:30
Tuesday 09:00 – 17:30
Wednesday 09:00 – 17:30
Thursday 09:00 – 17:30
Friday 09:00 – 17:30
Saturday 09:00 – 13:00 Closed for lunch 13:00-14:00
Sunday:Closed
Religious Services Bundoran

Roman Catholic
Church of Our Lady Star of The Sea Bundoran
Church Rd., Bundoran, Co Donegal
Tel: 071 98 41290
Email: ppbundoran@gmail.com
Web: www.magheneparish.ie
Saturday Evening 7:00pm
Sundays 8:30a.m. / 11:00a.m.  (12.30p.m. in July, August and first two Sundays of September)
Weekdays Monday to Saturday 10:00a.m. (except funeral days – mass then usually at 11:00a.m.)

Church of Ireland
Christ Church
West End, Bundoran, Co Donegal
Services every Sunday 11:30am April – October
Babysitting service