Bundoran Glowbowl 10 Pin Bowling Alley is located above Mack's Amusements on Main Street.
Bundoran Glowbowl has 8 Bowling Lanes. Maximum players at any one time is 48 Bowlers, with 6 per lane. Pricing is per game Adults €7.50 Children €5.50
The bowling alley is open at the times indicated below.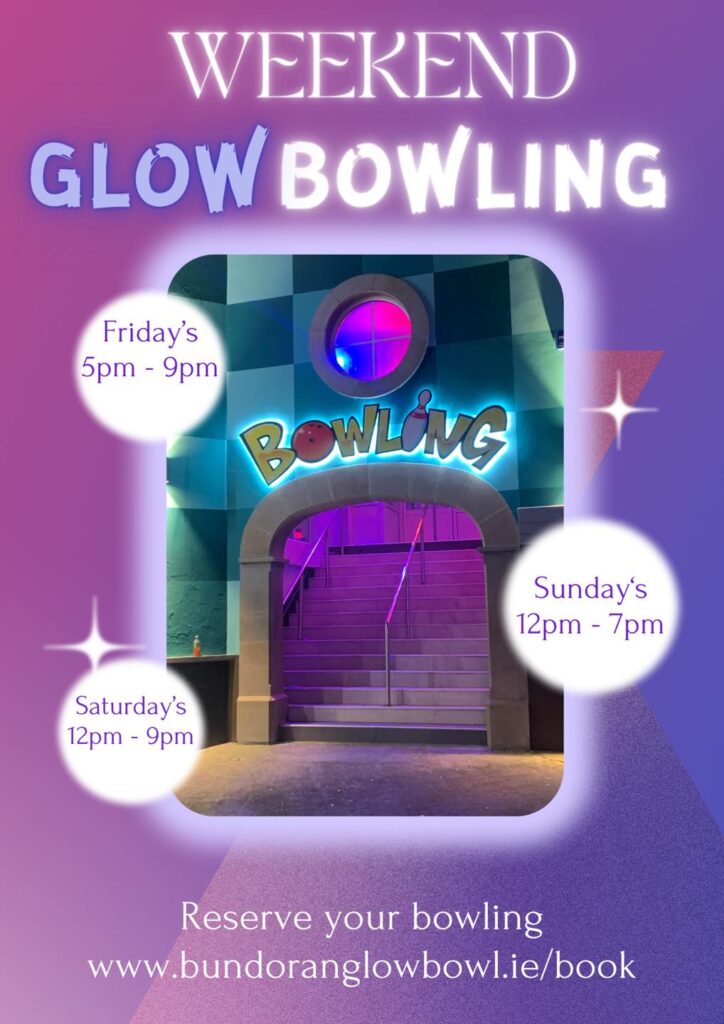 The Bundoran Weekly Podcast
Check out the latest episode of our weekly podcast below! To find out more click www.bundoranweekly.com