On Friday February 17th 1922 Finner Camp, just outside Bundoran, was handed over from the Bedfordshire regiment of the British Army to the local Irish military forces in the area. Captain Jim Murphy from Bundoran took over the camp and handed responsibility of it over to Brigadier General Seamus Devins from Grange, County Sligo. On the same day, the camp was let with a small garrison under the command of Commandant JP O'Doherty.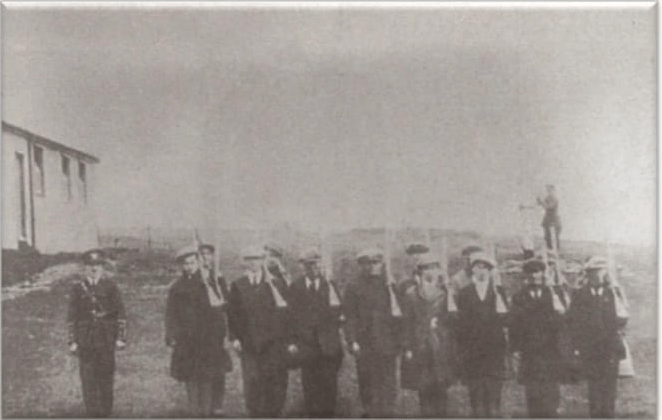 Finner Camp originally opened in 1896 after the land was bought from a local family. It was a training area for the local British Army barracks which was based in Ballyshannon at the old Rock barracks.
The Royal Inniskilling Fusiliers who were headquartered in Enniskillen and Ballyshannon at this time would have done their training in Finner Camp prior to being deployed to the Boar War in 1899. Many who were with the 36th Ulster Division would also have had their final training in Finner before being deployed to World War 1.
Finner Camp would be occupied for 26 years by the British forces until it was handed over to the Irish Defence Forces – Óglaigh na hÉireann on February 17th 1922.
The Bundoran Weekly Podcast
Check out the latest episode of our weekly podcast below! To find out more click www.bundoranweekly.com