Address: Main Street, Bundoran, , Ireland
Phone: 00353 (0)71 98 41232
Email: info@holyroodhotel.com
Website: www.holyroodhotel.com
Description
The Holyrood Hotel
Known for its stunning location, its fantastic facilities and the warmth of its welcome, the Holyrood is a hotel unlike any other.
This is the hotel for you. Located in the heart of Bundoran, the Holyrood has a beautiful Blue Flag beach practically on its doorstep and offers breathtaking views of the Atlantic Ocean.
Known as the 'jewel in the crown' of the North West of Ireland, Bundoran is Donegal's most southerly town and its most popular seaside resort. It's also a main stop on the famous Wild Atlantic Way. The Holyrood Hotel attracts holidaymakers of every kind and in particular couples, surfers and families with children.
The 4-star hotel has a cosy bar, three eating venues all of which serve delicious fresh food, a modern leisure club and a luxury spa. There's also a fantastic children's club.
Bedrooms are comfortable and luxurious, and you can enjoy free wi-fi access throughout the hotel.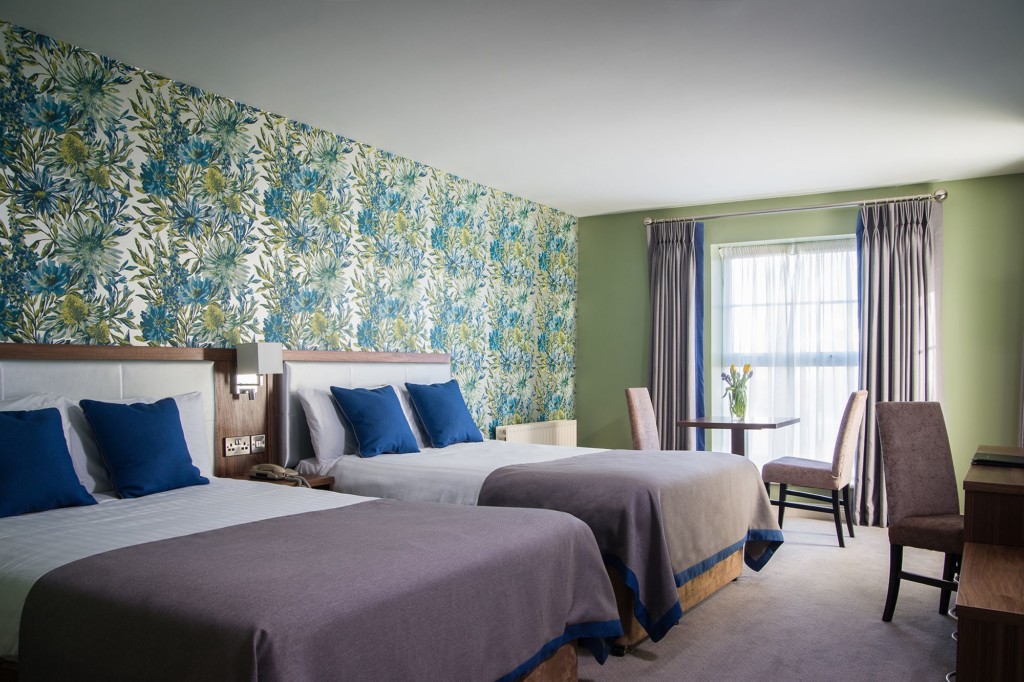 Steeped in history, the Holyrood has been in the hands of the well known McEniff family for three generations. The family pride themselves on offering the warmest of Donegal welcomes to all their guests, insuring your visit is a happy and memorable one.
The Holyrood hotel has 91 bedrooms in total. They differ in style, colour scheme and size, but each has been thoughtfully designed with great attention to detail.
When booking you can choose from any of the following rooms; family rooms, double rooms, twin rooms, triple / quad rooms.
Whatever room you choose we want you to feel at home in the Holyrood. We've therefore attempted to make every bedroom as comfortable as possible. Each room has wi-fi access, a flat screen multichannel TV, a hairdryer and tea and coffee making facilities.
DINING & BARS
The Holyrood Hotel offers a number of dining options. All of our food is fresh, locally sourced and prepared on the premises each day. We pride ourselves on the quality of our cuisine and the wide selection of meals and beverages that we offer.
The Watermelon Restaurant is renowned in Bundoran. It has a relaxed and atmosphere, with elegant dark wood furnishings. It's the perfect place to enjoy breakfast, lunch or dinner.  Expect a selection of local and international cuisine with many classic dishes. All of our meals use locally sourced ingredients and are prepared by our team of award-winning chefs.  The table d'hote menu at the Watermelon changes daily and is developed with families in mind. There's something there for everyone. We also offer a special meal rate for the Water Melon Restaurant for all of our customers staying at the hotel.
Fancy a drink, a mouth-watering snack or perhaps a wholesome carvery meal? You will find it all at the Waterfront Bar and Grill. We serve tea and coffee, as well as a variety of freshly baked sweet treats. Our wine, beer and spirits selection is second to none, as is our delicious bar food. The carvery, at the Waterfront Bar and Grill, uses the finest selection of meat and is one of the best in Donegal. Think mouth-watering wholesome meals that will fill you up and keep you going all day.
Menu 2022

Special Occasions
Are you planning a special occasion? Perhaps there is a funeral, a birthday celebration, or a communion gathering. Whether you are looking for a hot meal, soup and sandwiches, or simply finger food, we cater for any occasion.
Just ring ahead, let us know wheat you need. We will make all the necessary arrangements.
ESCAPE BEAUTY & SPA
Feeling a little worn out by everyday life? Need to boost your energy levels, improve your appearance and feel better overall?
We can do all this and more at Escape Beauty and Spa. You'll feel less stressed, rejuvenated and more confident in your appearance after visiting us.
We cater for both women and men at Escape Beauty and Spa. Come along on your own, bring your partner or get a group of girls together to be pampered.

BLUE RIVER LEISURE CENTRE
Fancy a relaxing swim in luxurious surroundings? Perhaps you'd like to kick-start a fitness routine during your stay? Or maybe you feel like detoxing in the sauna after a night of one too many?
The Blue River Leisure Centre at the Holyrood is complimentary to all hotel guests and offers all of these facilities and more. It's the perfect place to relax and unwind during your stay and we've endeavoured to make your leisure experience as enjoyable as possible.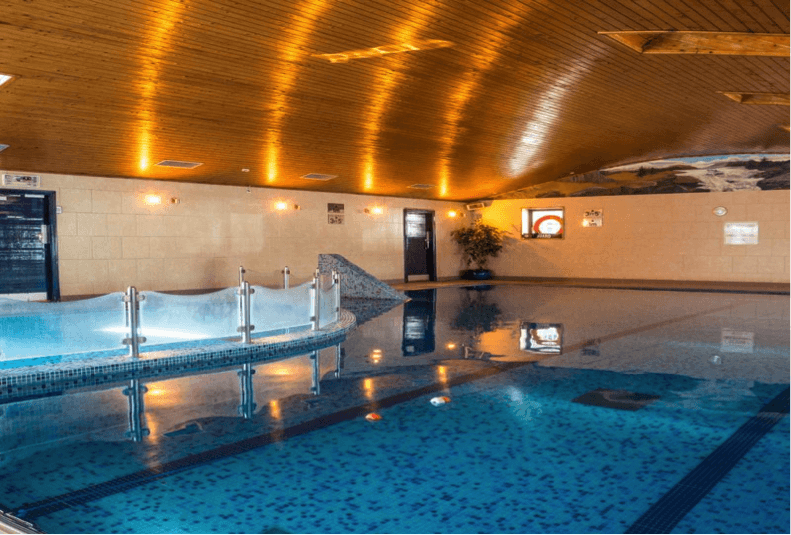 Click here to visit The Holyrood Hotel's website 
Upcoming Events
No events listed