Ireland's Premier Indoor Aqua Adventure Playground is located on the sea front in Bundoran Co. Donegal. Waterworld will be open from April 3rd until 16th for Easter and then will reopen weekends from April 29th until the end of June and then daily for July and August.
Bundoran Waterworld offers generations of holidaymakers visiting this famous Donegal resort an opportunity to enjoy a weather independent fun day out at the seaside.
Bundoran Waterworld is an indoor aqua adventure playground, located on the seafront in Bundoran, County Donegal. Our aim is to make it clean, safe and fun, with safety being our number one priority, our fully trained lifeguards are there to supervise and assist you and your children, during your time in our waterpark.
Inside Waterworld you will find a multitude of features and slides including the Whizzer – the fastest slide in Ireland (65 metres with a 9.2 degree drop), the 50 metre long Tornado slide as well as the Gravity and Twister slides. The three lane multi slide is a fun slide for friends and family, the Aqua Blue slide for the younger kids while the Walrus slide will keep the toddlers entertained.
The popular rapids adjoin the wave pool with ten minute wave sessions running at various intervals throughout the day. Our pirate ship overlooking the wave pool features two interactive waterworks, an interactive steering wheel and a two lane water propelled slide whilst our multicoloured umbrella waterfall is the ideal opportunity to pause for a few moments to take in all the excitement around you!
Small children and babies can experience the fun too in our toddler pool featuring Wiggly Worm, Mr Elephant, water cups and the mushroom waterfall.
Other facilities include coin return lockers, family changing rooms and hair dryers.
For those who want to make a day out of their trip to Waterworld, there are picnic tables in the adjacent playground or avail of the many eateries across town.
Waterworld – A place where you can enjoy the waves without the sand, & the heat without the sunscreen!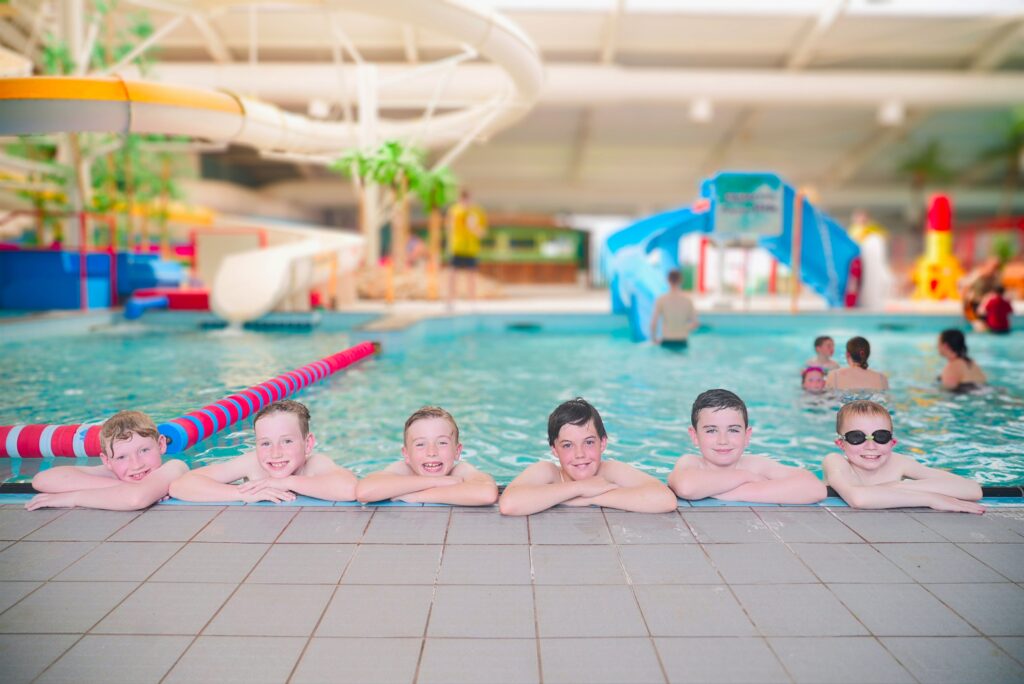 Lots of fun and excitement in:
Wave Pool with 5 Wave patterns
2 Speed Rapids and children's water features
Slide Pool with Tornado Flume, Twister Flume and Snake Shower Spray
Gravity Speed Slide
3 Lane Multi Slide
Pirate galleon ship
Toddlers Pool
Children's slide.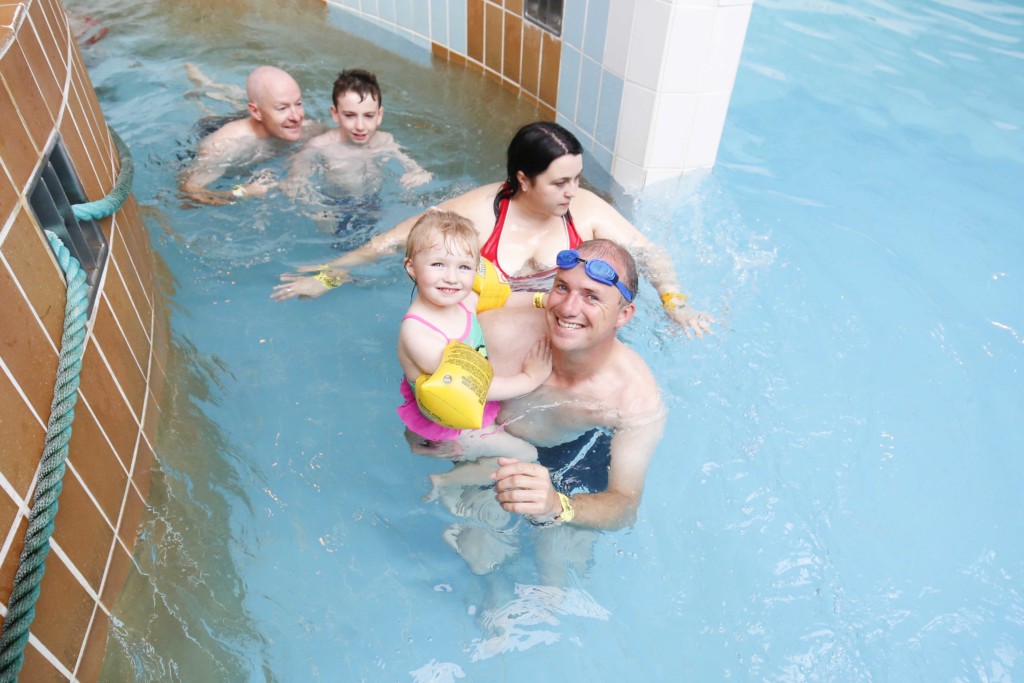 Opening hours:
The Booking slots for Easter April 3rd – 16th are:
Ticket Prices: 
Ticket Prices are for entrance to the pool for two hours.
Over 12 (12 years and over) : €15.00 each 
Junior Ticket Aged 3-11 years ( Please Note Juniors must be accompanied by an adult over 18 years ): €13.50 each  
Infant Ticket (under the age of 3 years): €0.00
Family Ticket (Allows Two Adults and Two Children Aged 3-11years ) : €50.00
For Additional Children please purchase Family bundle Add ons:
0-2 years "Infant ticket"
3-11 years "Junior Ticket – Family Bundle"
12+ years " Over 12 – Family Bundle" 
Junior Ticket- Family Bundle (Allows one person between the ages of 3 – 12 years): €10.00
Over 12- Family Bundle (Allows one person 12 years old and over): €13.00
Senior Citizen (Allows one person between over the age of 65 years) €10.00
Carer's Ticket (Please note you will have to provide an identity document upon entry that mentions you're a carer) €0.00
Group Booking (Parties)-Allows a Group, Minimum of 10, Maximum of 20 entrance to the pool for two hours
Please note there is a strict ratio of 1 Over 18 to 2 Children – and will be checked on arrival. €11.00 per person
Waterworld is open daily June, July and August and first two weekends in September. For exact times, dates and admission charges see our website; www.waterworldbundoran.com

The Bundoran Weekly Podcast
Check out the latest episode of our weekly podcast below! To find out more click www.bundoranweekly.com