Wild Atlantic Way Bundoran
The Wild Atlantic Way is Ireland's 2,500 km long scenic driving route along the entire west coast of Ireland from Donegal in the north to Cork in the south making it the longest specific driving route in the world.  Here in Bundoran we are proud to be the first Discovery Point in Donegal as you drive South to North!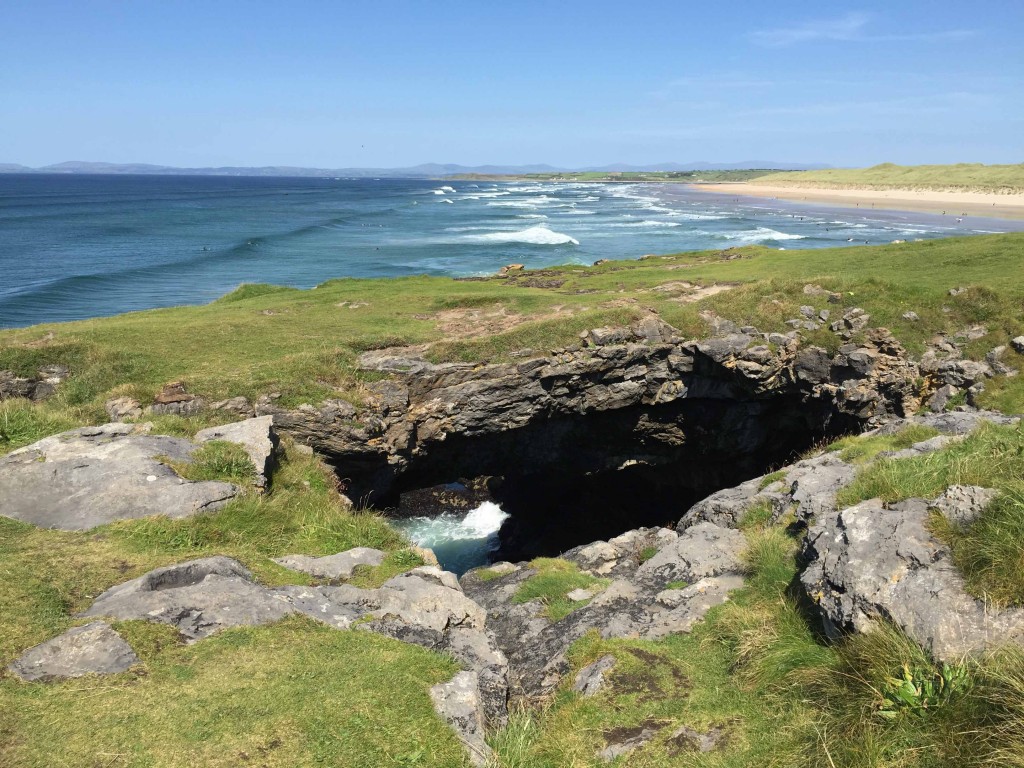 For more details on the Donegal section of the route check out the links below:
Northern Headlands – Malin Head to Donegal Town – Untouched and virtually unexplored, this ruggedly beautiful and remote region lies at the far north of the Wild Atlantic Way. It's no wonder Donegal was named the 'Coolest Place on the Planet for 2017' by National Geographic Traveller.Nature is spectacular and bracing here, from the sheer granite walls of some of Europe's highest sea cliffs, at Sliabh Liag (Slieve League), to the Northern Lights dancing in clear winter skies, to the millions of seabirds gathering in great estuaries, en route across the globe. There's a strong sense of community in this sparsely populated region; Ireland's wildest shores are home to its largest Gaeltacht – where Irish is still the mother tongue and traditional culture thrives.

This is where St Columba set sail for the island of Iona. Out here on Ireland's northernmost headlands, 11 lighthouses shine out across the sea, and journeys – physical and spiritual – begin. The sea air revives, minds and horizons expand, stories are told, adventures are shared, and spirits lift.
The Surf Coast – Donegal Town – Bundoran – Mullaghmore to Erris – The Wild Atlantic Way stretches west along the wave-crashed coast from Donegal Town to far-flung Erris, recently voted Ireland's 'Best Place to Go Wild'.In truth, you can surf almost the entire western seaboard. But this particular stretch includes Bundoran and nearby Mullaghmore Head, renowned for drawing surfers (and those who simply love to observe the battle between warrior and wave) from across the globe to see the fabled Prowlers wave in action as well as for international events.

The red-gold beach of Strandhill, too, has become a mecca for those who simply want to feel the reinvigoration of the saltwater spray.
Click here to visit the Fairy Bridges online!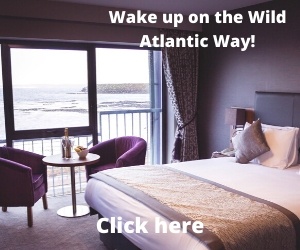 See map below for the entire route.
Did you know that from the Tullan Strand Discovery Point you can see two of the 12 national signature discovery points? Slieve League and Mullaghmore Head: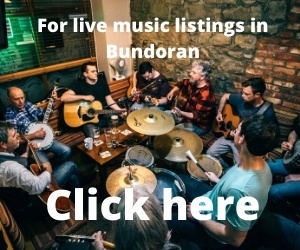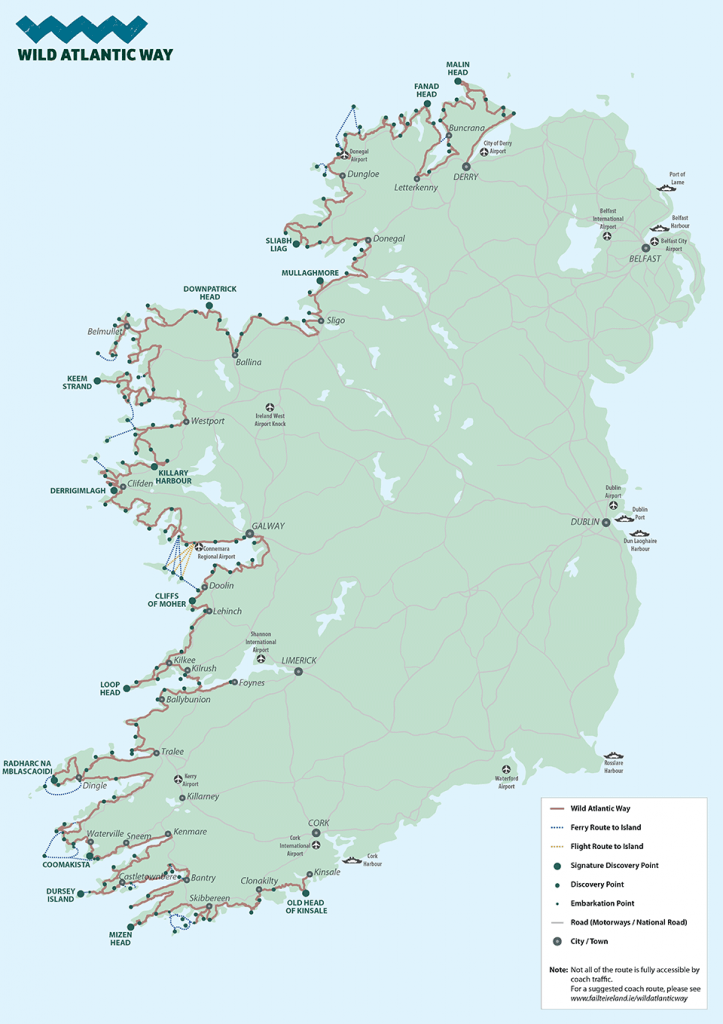 Book your stay in Bundoran NOW!