Drew University Conference launch event held in New York
On Wednesday May 5th, at Pier A in Manhattan, Drew University held a launch event for the opening of the Call for Papers of the annual Transatlantic Connections Conference in January 2017. This Conference is held in Bundoran, County Donegal each year, and is preceded by a study trip to Ireland which is open to all.
The Conference is hosted in Bundoran by the Institute of Study Abroad, an organisation which facilitates educational and cultural study trips and events from the US to Ireland.

The launch event was opened by Irish poet and activist, Theo Dorgan, who read a poem commissioned for the 2016 centenary titled 'We carried it as best we could'. He was followed by the Vice Consul General, Mr. Shane Cahill, who congratulated Drew University, and the Institute of Study Abroad Ireland on their success in establishing the Transatlantic Connections Conference in the Irish Studies calendar. Robert Ready, Dean of the Caspersen School of Graduate Studies at Drew University then welcomed everyone to the event, and outlined the achievements of the Drew Irish Studies Program over the year, both in Ireland and New Jersey.

[fusion_builder_container hundred_percent="yes" overflow="visible"][fusion_builder_row][fusion_builder_column type="1_1″ background_position="left top" background_color="" border_size="" border_color="" border_style="solid" spacing="yes" background_image="" background_repeat="no-repeat" padding="" margin_top="0px" margin_bottom="0px" class="" id="" animation_type="" animation_speed="0.3″ animation_direction="left" hide_on_mobile="no" center_content="no" min_height="none"]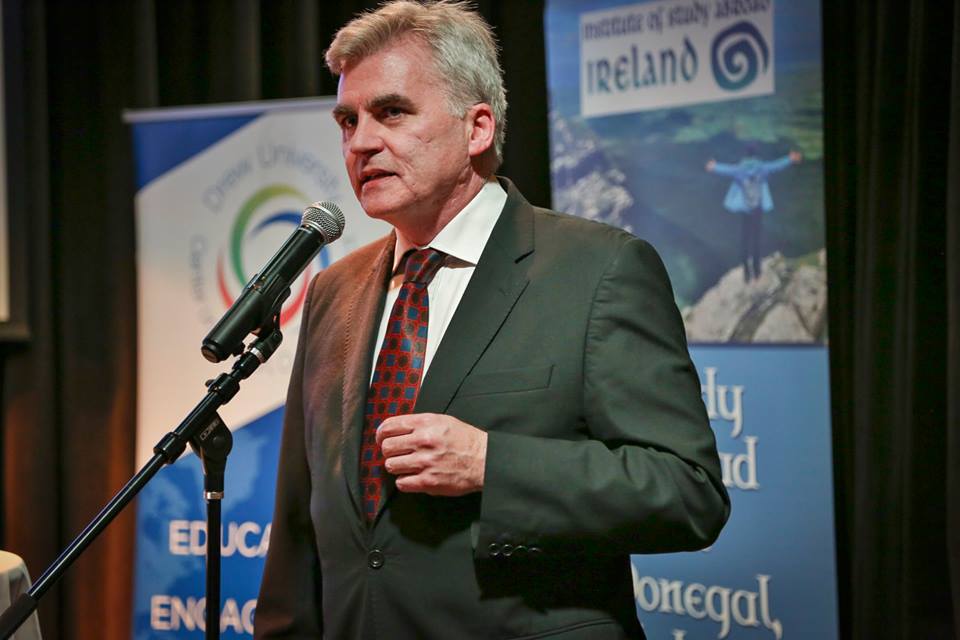 The guest speakers were introduced by the directors of the Institute of Study Abroad, Dr. Niamh Hamill and John O'Connell. Speakers included Drew Graduate students Engy Gadelmawla and Patrice Reyes, Professor Jonathan Golden of the Drew Centre on Religion, Conflict and Culture, and Dean William Rogers of the Caspersen School.

The theme of the 2017 conference is 'Equality Emerging' and the special guest speakers addressed this theme in their illuminating and moving talks. Activist and author Michael Patrick MacDonald read a passage from his memoir 'All Souls' and spoke of the inequality brought about by poverty. Activist and gay rights campaigner Mr. Brendan Fay spoke eloquently and passionately about his efforts to have the GLBT community included in the New York St. Patrick's Day parade, and about the joy for Irish immigrants in seeing the Marriage Equality referendum passed in Ireland.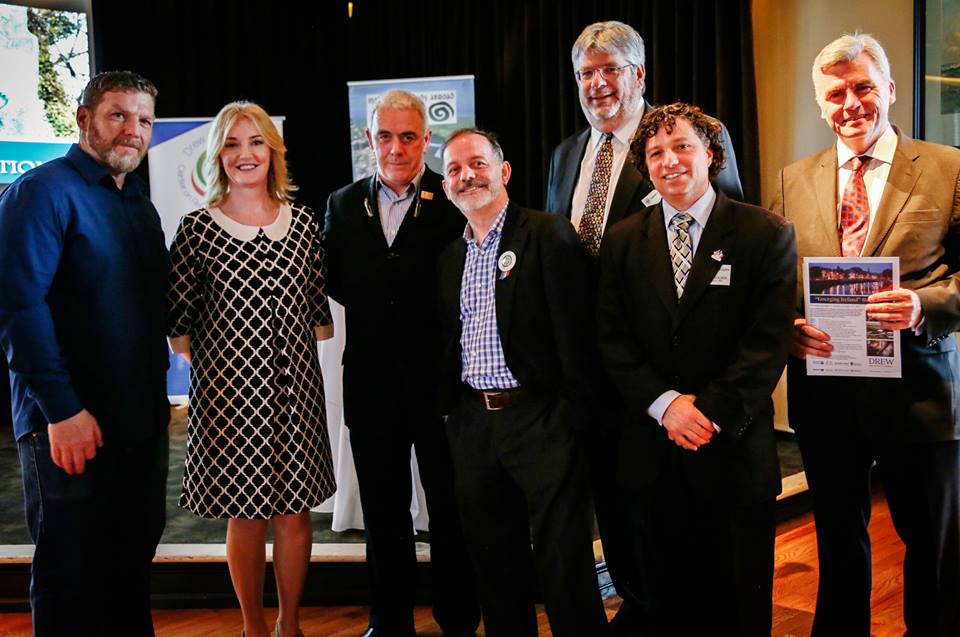 The Call for Papers for the Transatlantic Connections Conference is now open, and papers are invited in the fields of History, Literature, Creative Work, Sports, Irish Language, Medical Humanities, Peace Studies, Media Studies, Popular Culture and Music. The Transatlantic Connections Conference takes place from January 11-14 2017.

The Drew Transatlantic Connections Study Trip leaves the US on January 5th, and the program includes the Conference. All are welcome to participate.

For further information, please visit the website at www.taccireland.com[/fusion_builder_column][/fusion_builder_row][/fusion_builder_container]