Bundoran to turn yellow on April 12th!
The local organising committee for the Darkness Into Light event has announced that Friday 12th April is to be "Yellow Friday" in the seaside town. The aim of the day will be to remind everyone about the event happening in May, to encourage registration and importantly to raise awareness of Pieta House.
Chair of the local committee Taralouise McCaughey said 'On the 12th of April there will be just over 4 weeks until the big day and we want to try to encourage as many people to wear yellow on the day. The schools will be breaking up for Easter holidays and the town will be preparing for a busy few weeks ahead. We would love to see businesses encouraging employees to wear yellow on the day whether it's a "Casual Friday Uniform Day" or some item of yellow to show solidarity with Pieta House.'
Last year was the first Darkness Into Light event in Bundoran and it proved to be an enormous success with more than 1000 participants in the early hours of the morning. Taralouise added 'we were so happy with everything last year and this year we are hoping to equal or surpass the amount of people taking part. The event is such an emotional one for so many people and we are delighted to be able to hopefully offer some comfort to them by organising it in Bundoran.'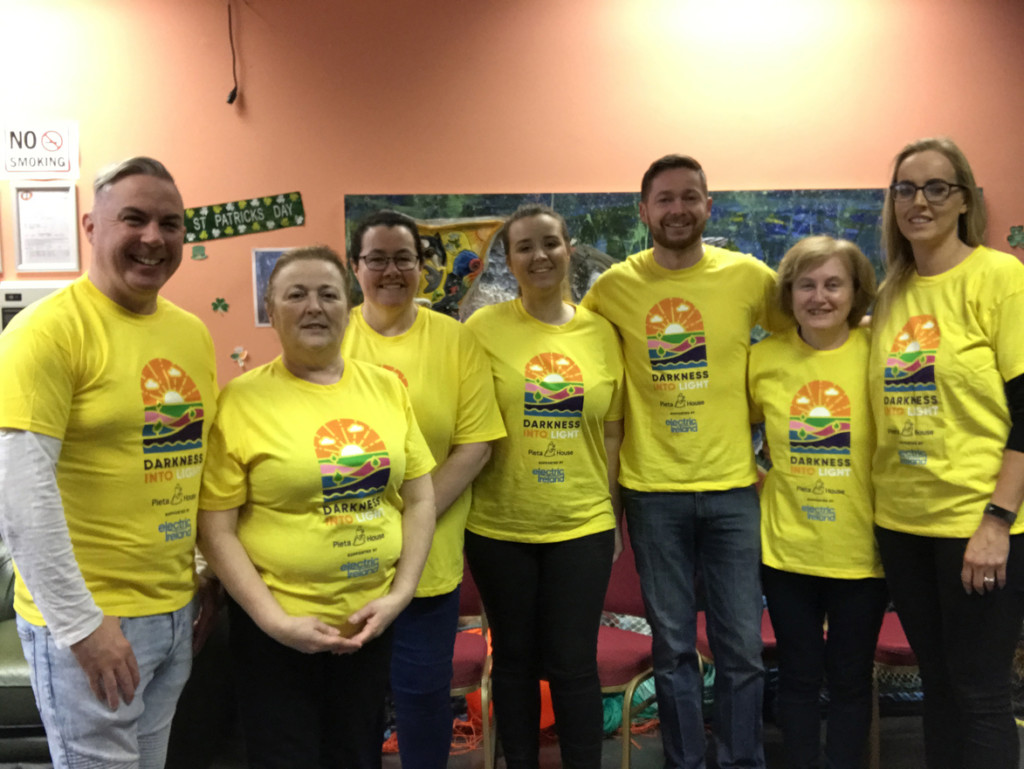 Anyone can take part in "Yellow Friday" by simply wearing the colour yellow on the day – Friday April 12th. Ideally people can wear one of this year's Darkness into Light t-shirts or a previous year's one. Please take a picture of yourself, your group or your colleagues and post it to social media using the hashtag #YellowFridayBundoran and #DILBundoran so that images can be shared out on the local committee's platforms.
Registration is open now for participation in Darkness Into Light on Saturday May 11th at 04:15am. To register log on to www.darknessintolight.ie.  Local registration dates will also be happening for those unable to register online. Please keep an eye on local press for information on these dates.
Anyone wishing to volunteer at the event are asked to please register at www.discoverbundoran.com/dil