What's New in Bundoran 2021
What's new in Bundoran for 2021? We've been working hard across the winter months to introduce some cool new initiatives in town this year. Check out just some of them below.
Free wifi at the tourist office and Main Beach – New free Wifi has been installed at Bundoran Tourist Office at the Bridge and also at the lifeguard tower at Main Beach through the Wifi4EU programme. This will give you the opportunity to be online at both locations free of charge and upload your selfies!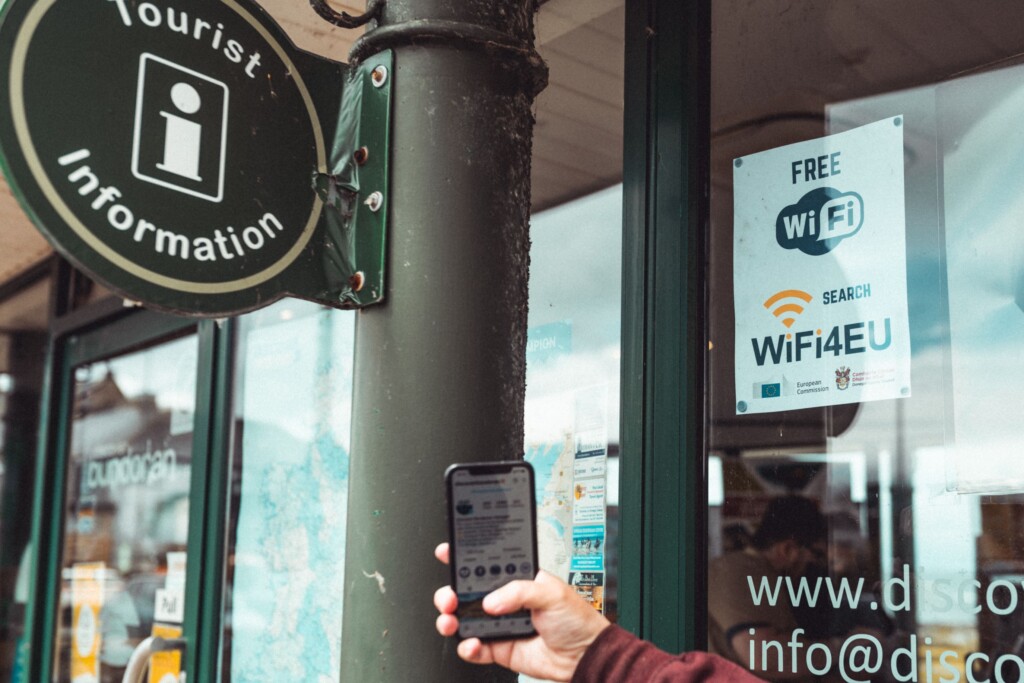 Webcams at the Peak and Main Beach – An initiative of Donegal County Council and Discover Bundoran, new webcams installed at the Peak surf break and Main Beach will provide surfers and visitors a realtime view of conditions in Bundoran viewable anywhere in the world via discoverbundoran.com/webcam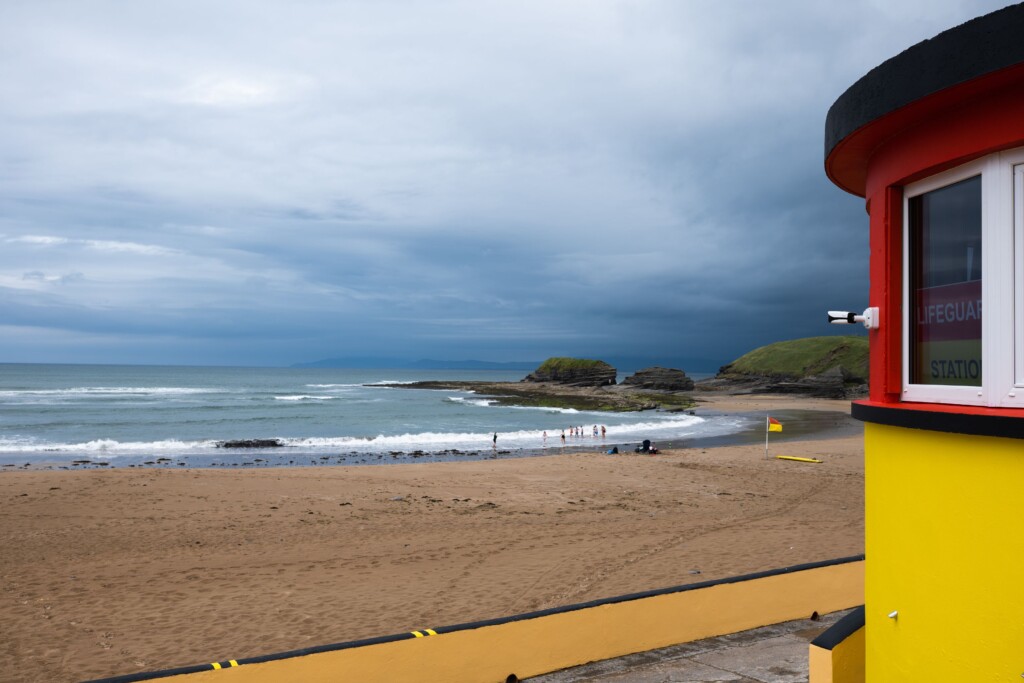 Angel Wings mural at Salty Shell – Sponsored by Irish Gap Year, another instagrammable moment on Bundoran's selfie trail will be sure to attract many photo hunters specifically to this area – this area also makes use of the free wifi mentioned above.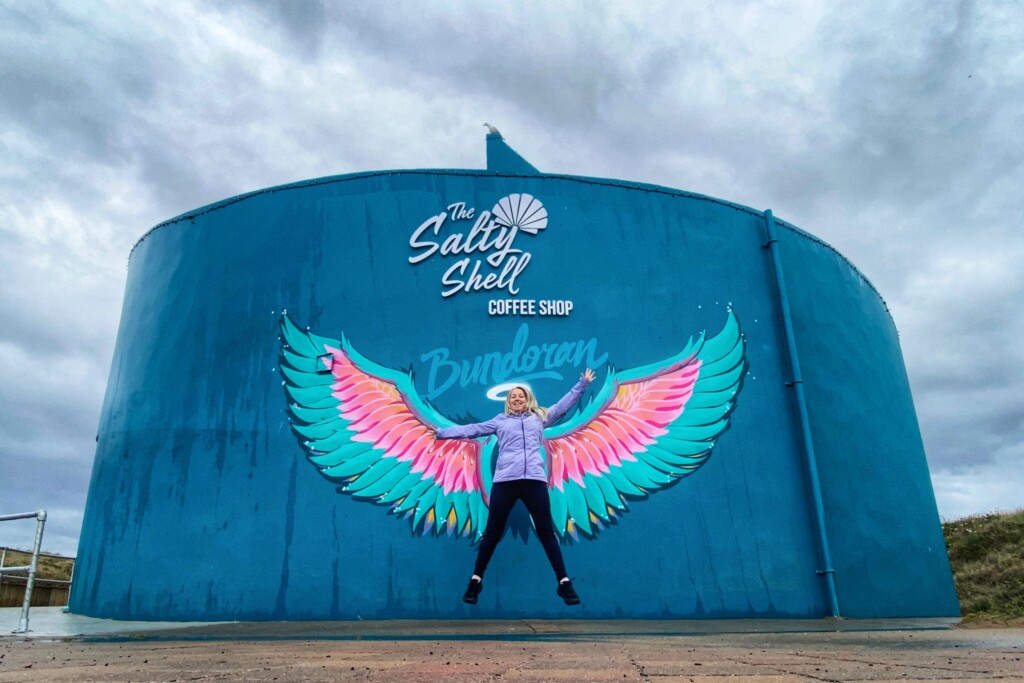 2 x Showers at Main Beach – A new service provided by Donegal County Council for summer 2021. Wash the sand out of your hair at our two new outdoor showers at the Bundoran Lifeguard Tower!
Potable water tap at Main Beach – Ditch the plastic and start or continue your sustainability efforts! Bring your reusable water bottle and fill it at the tap next to the Bundoran Lifeguard Tower.
Refreshed bird mural – Thanks to the hard work of the Bundoran Tidy Towns group, the bird mural on the rear of the Bundoran Lifeguard Tower has been refreshed and pictures the many birds that can be spotted around the coastline of Bundoran. We have applied for a Clean Coasts grant to fund this project.
Associated online resources – Download or print off our "Bird Bingo" worksheets and see how many you can spot on your visit! – in association Bundoran with Tidy Towns
3 for the Sea – working together with the Bundoran Tidy Towns group, Donegal County Council have sponsored three plaques placed at Main Beach and the Thrupenny Pool asking people to take "3 for the Sea" – every time they visit the beach, take away three pieces of plastic that you find there.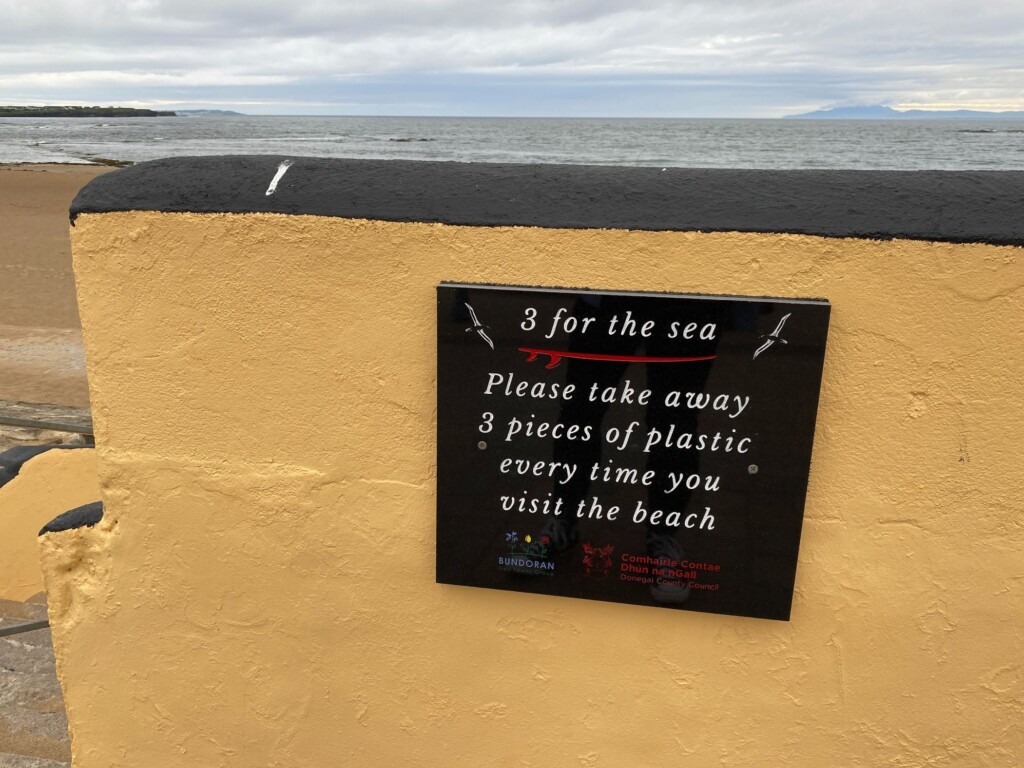 New picnic tables at the Tourist Office – two new picnic tables have been sponsored by BMG Hardware in Bundoran that will be placed at the area below the Tourist Office so you can relax and have a coffee with a stunning view of Donegal Bay!
Outdoor Dining at many restaurants – outdoors is the new norm this summer with many of our trade partners providing outdoor dining options for the first time this summer. It's been a tough year for our food trade colleagues and we look forward to plenty of al fresco options this summer!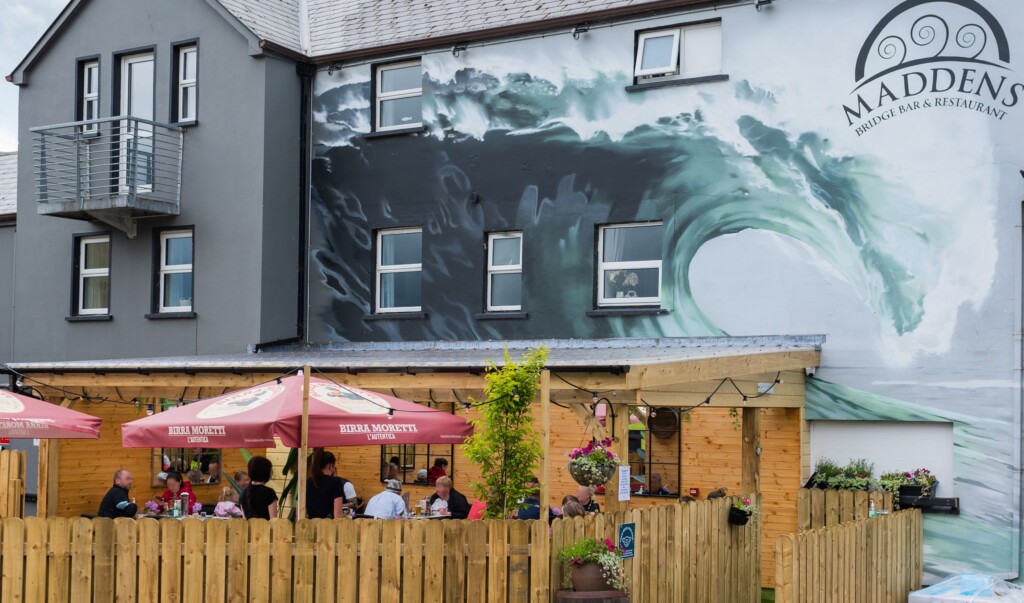 New seating area/selfie spot above the Pier – through the great work of Bundoran Tidy Towns group, the area at the pier entrance has been transformed into a brand new "must visit" selfie spot with the addition of a seating area in the shape of a boat generously donated locally.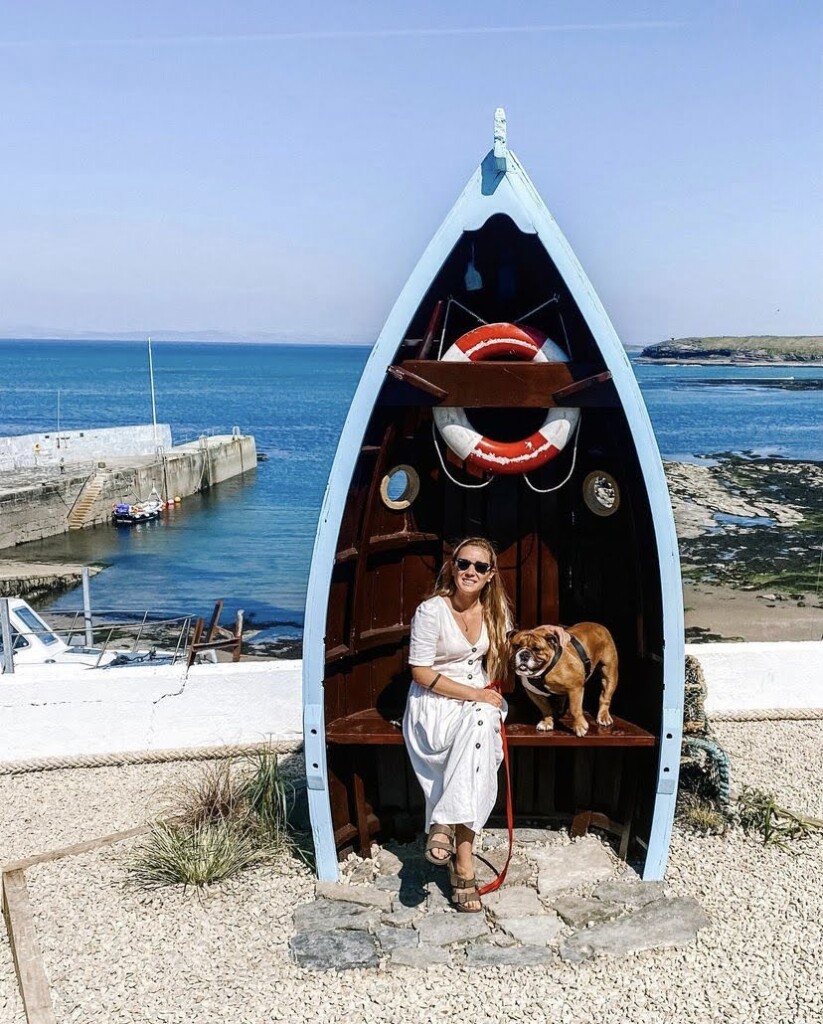 We would like to add our thanks to our colleagues at Bundoran Tidy Towns and Donegal County Council for their assistance with many of these projects. A special mention to the Tidy Towns workers who completed the paint and filler job on the long walls at the beach.
The Bundoran Weekly Podcast
Check out the latest episode of our weekly podcast below! To find out more click www.bundoranweekly.com