Bundoran celebrating 30 years of Douzelage Town Twinning
In 2021 Bundoran celebrates 30 years of Douzelage European Town Twinning and being a member of this unique organisation.
A letter arrived to the Bundoran Urban District Council offices in 1990 from the town twinning associations of Sherborne (UK) and Granville (France) asking if Bundoran would be interested in joining a unique organisation that would have a partner (twin) town in each of the 12 (at the time) European member countries. Always forward thinking, and with an eye to tourism possibilities, a motion was passed in the council chamber that Bundoran would become a member of "Douzelage" (Douze = Twelve, Jumelage = Twinning). In May 1991 a number of officials from the council, including then chair, the late Joe O'Neill (RIP), made their way to Granville in France for the inaugural meeting at which the first codicil was signed, formally creating Douzelage.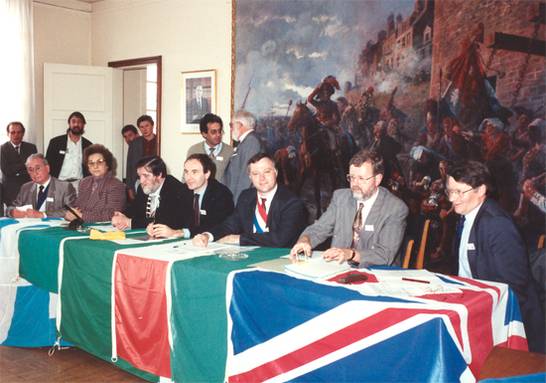 30 years later, the 45th meeting has just concluded in the Cyprus partner town of Agros where the original mission of promoting and fostering the spirit of Europe and to establish educational, economic, tourist, sporting and cultural links between the towns for the mutual benefit of the inhabitants is still very much in evidence. Over the intervening years the organisation has grown to 28 members – one town for each country in the European Union (and the UK – one of the original members) with Bundoran being an active member through its local committee.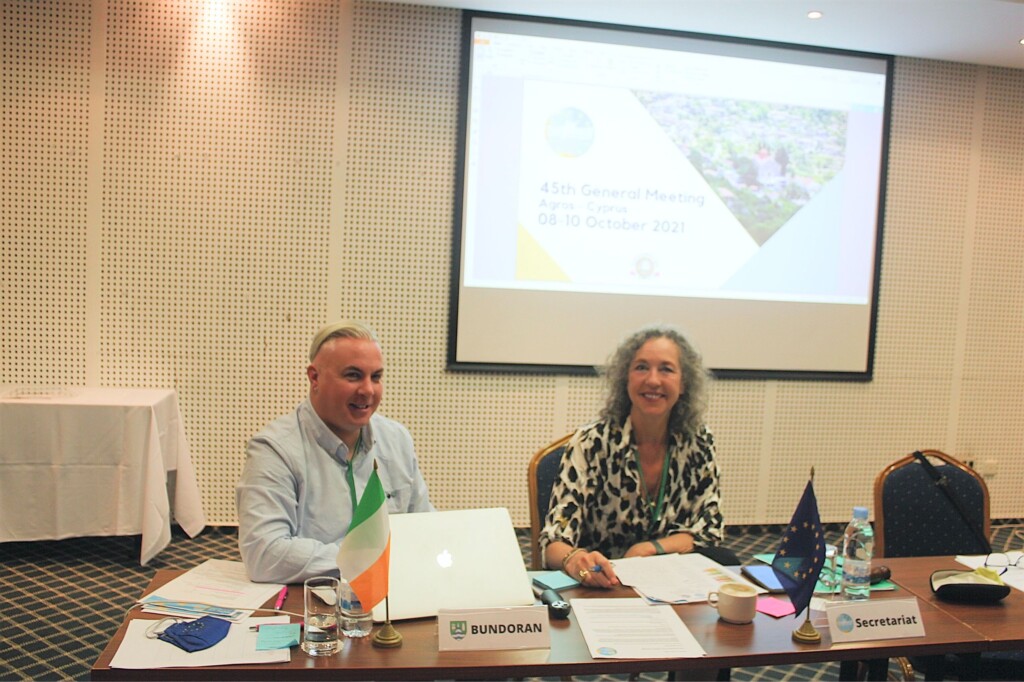 Scores of Bundoran students have made their way to gatherings all over Europe, meeting likeminded students and creating friendships and bonds that will last a lifetime as well as experiencing different cultures, languages and traditions. You may be familiar with the large signs on the entrances to the town denoting the 12 original members of the organisation. Musical groups have gone from Bundoran to Poland and walking groups have visited Bundoran and with many private visits taking place also between residents.  Projects have also been completed by St Macartan's National School in coordination with other schools across the Douzelage network.
Most recently students from Magh Ene College attended a project organised in Belgium with the subject "Democratic Engagement and Civic Participation for the Future of Europe"
Bundoran has also welcomed Europe to the town on two occasions when General Meetings were held in the spring of 1997 and 2005. The keynote speaker in 2005 was the late John Hume (RIP).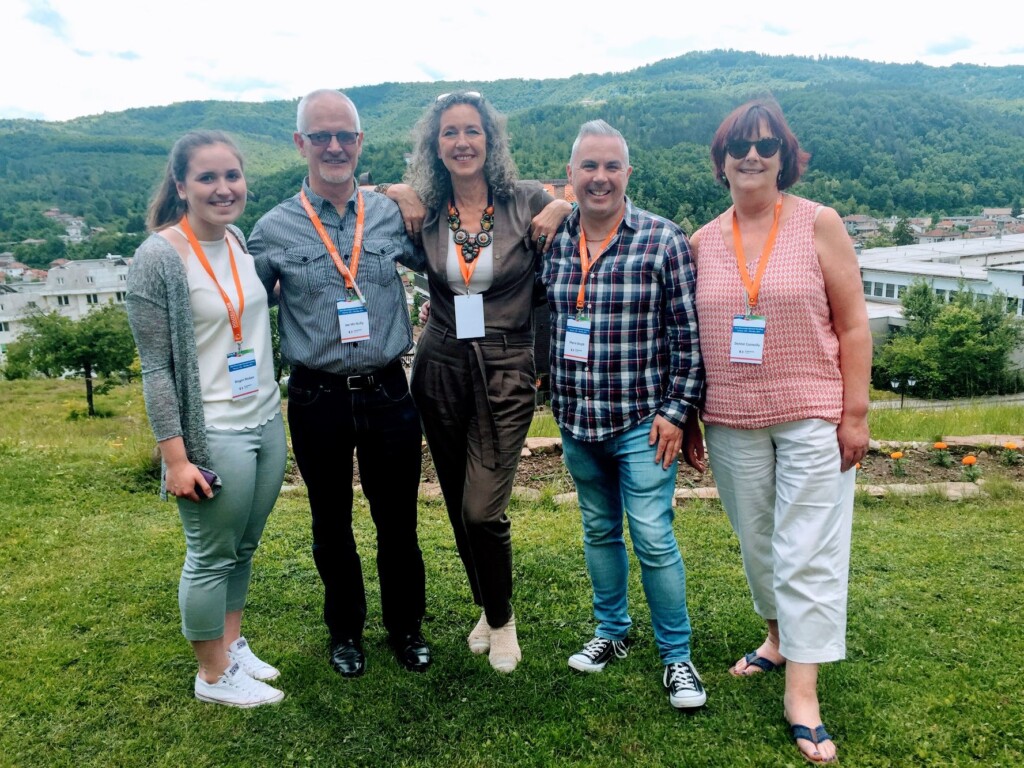 Being members of Douzelage has allowed Bundoran to share various initiatives with partners across Europe. Most recently the concept of "Think Before You Flush" (for which Bundoran has won an award) was brought to the attention of the general assembly and was met enthusiastically by those present. Tourism Ireland's "Global Greening" initiative has also been rolled out to 11 partner towns over the past number of years, lighting up Douzelage in green to celebrate St Patrick's Day. Indeed a number of participants from partner towns have taken part in recent St Patrick's Day parades in Bundoran from Germany, UK, Holland and Slovenia as well as some instances of the Cara Bundoran Run.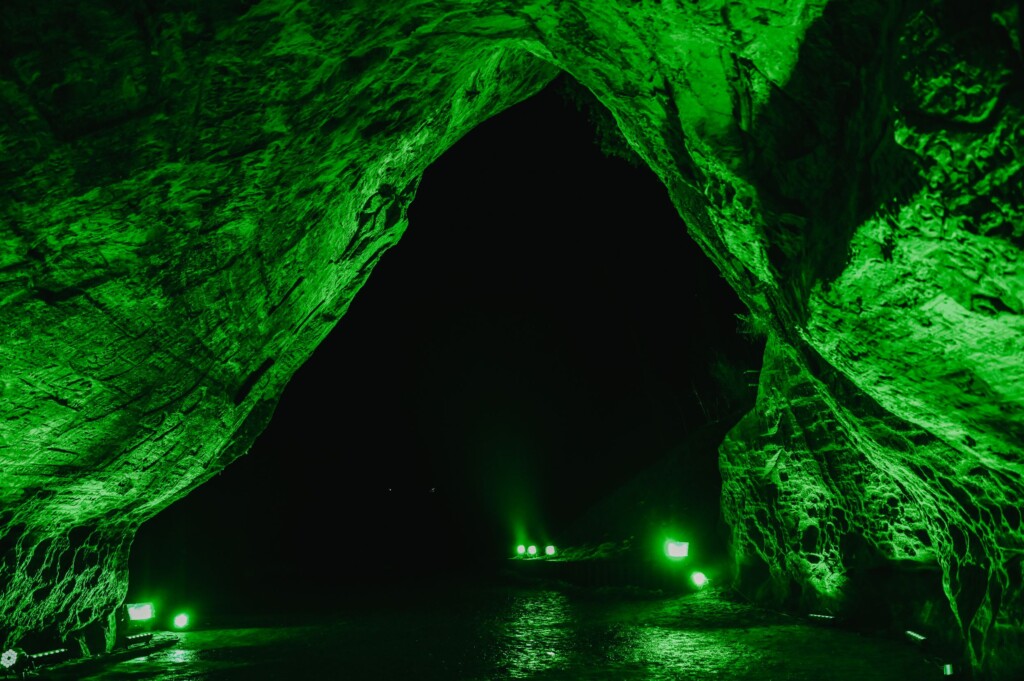 The coordination of the Global Greening project within Douzelage is arranged annually by Bundoran Tourism Officer Shane Smyth who is also chair of the local committee (made up of Joe Mc Nulty, Denise Connolly and John Campbell) "I have been involved in Douzelage since 2014 and it has become one of the great passions of my life. It is heart warming to see the unity of so many people for the common European goal, to meet with them, discuss projects and collaborations as well as helping to put Bundoran on the map across Europe. We have been able to give local students great opportunities and experiences to meet their counterparts from across the union and hope to continue to do this in the years to come. We also look forward to welcoming many of our friends to Bundoran for St Patrick's Day 2022.'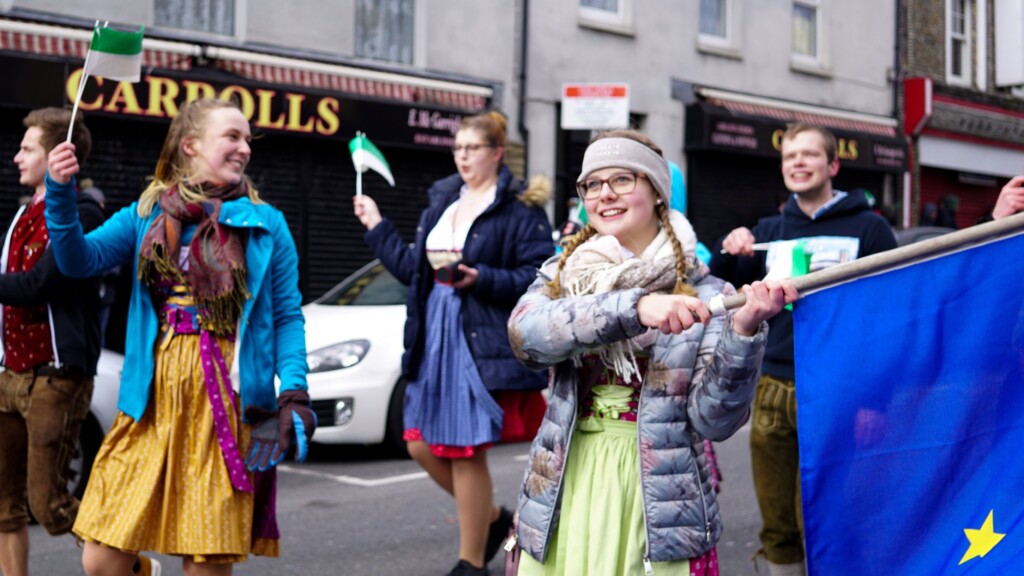 Douzelage, like Europe, continues to grow and no doubt we will soon be on the lookout for members in those countries seeking membership of the EU like Albania and Serbia. Meanwhile we will continue to fly the flag for Europe in Bundoran and continue to be actively involved in this unique town twinning organisation.
For more details search "Douzelage" on social media or log on to www.douzelage.eu
The Bundoran Weekly Podcast
Check out the latest episode of our weekly podcast below! To find out more click www.bundoranweekly.com