Surf Comp and Beach Sports announced for Sea Sessions
Ireland biggest Surf competition 'The ATU Surf Expression Session' will take place right on the beach in Bundoran at the Sea Sessions Surf and Music Festival which takes place from June 17-19 2022.
With only weeks to go, Sea Sessions Surf & Music Festival have just announced they are partnering with the newly formed Atlantic Technological University for the biggest surf event of the year in the north west.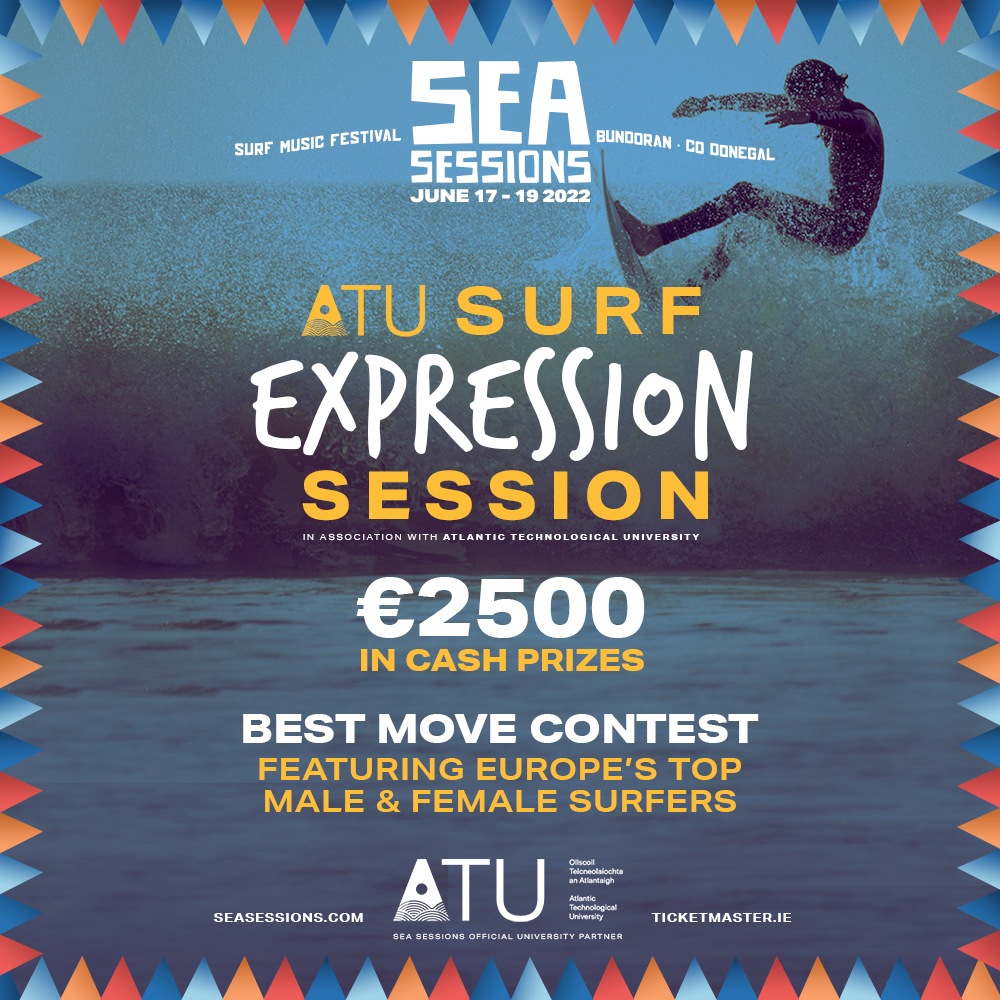 The ATU Surf Expressions Session is the top surf competition in Ireland, and this year the competition is open to male and female competitors. With the best move winning the overall top prize, the competition format is spectator friendly and showcases leading surfers from all around the globe, as well as some of Ireland's finest surfing talent.
Festival Director Ray O'Donoghue said: "The Surf event is very much an integral part of Sea Sessions and along with all the beach sports, skating and BMXing it's the thing that sets us apart from all the other festivals. We have a really great line-up of surfers and delighted that the newly formed ATU can be very much a part of this."
Dr Orla Flynn of Atlantic TU added:
"We are excited to form a partnership with Sea Sessions Surf and Music Festival which brings together 10,000 young people annually to celebrate culture, sport and the arts scene in our region. The Surf Expression Session is a chance to experience the Atlantic and all its power, naturally fitting with the vision for Atlantic Technological University."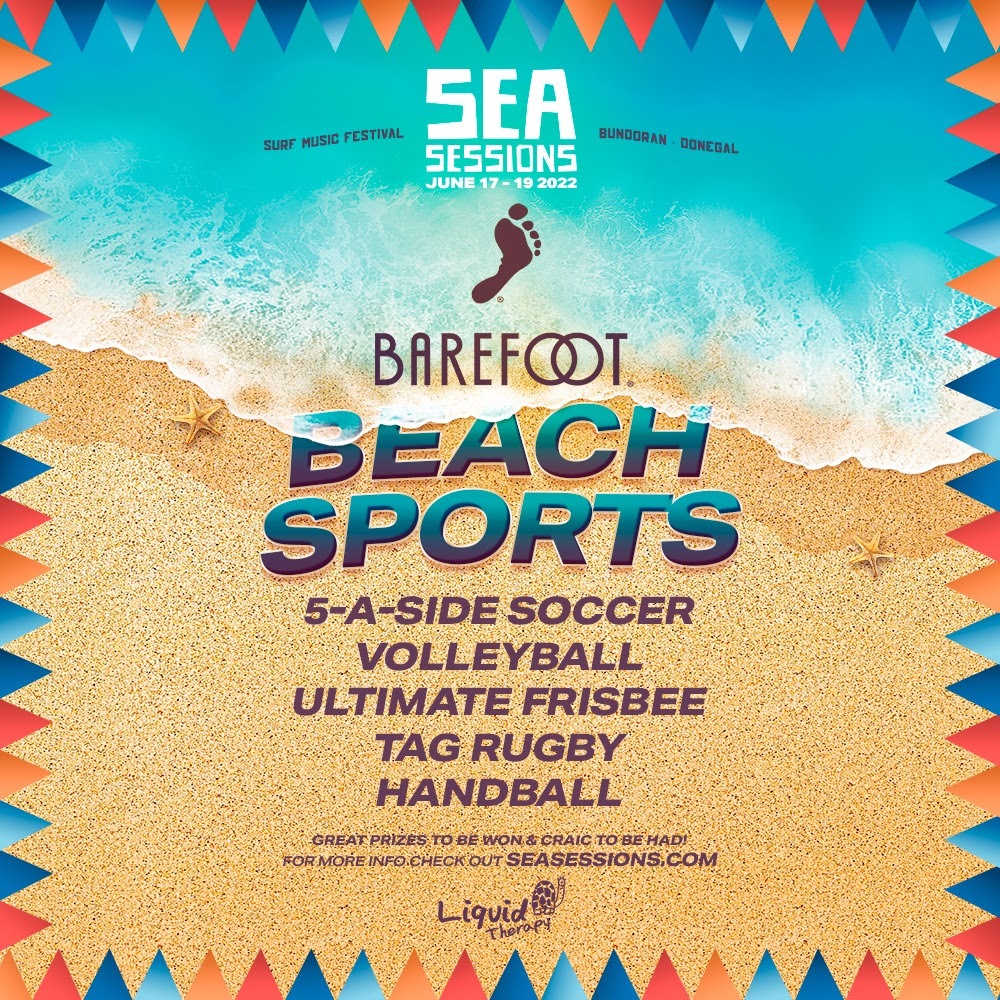 Beach Sports are sponsored by Barefoot Wine and hosted by our charity partner Liquid Therapy. We have Barefoot Soccer, Beach Volleyball, Tag Rugby, Ultimate Frisbee and Olympic Handball. The sports are conducted in the festival spirit so its all about the Craic. You can sign up as an individual or a team with tickets to Sea Sessions 2023 up for grabs.
Registration is now open for Beach Yoga, Barefoot tag rugby and Barefoot soccer here. The Volleyball, Frisbee and Handball will all be open courts and social comps on the day.
The Bundoran Weekly Podcast
Check out the latest episode of our weekly podcast below! To find out more click www.bundoranweekly.com