Bundoran Volunteer Events Team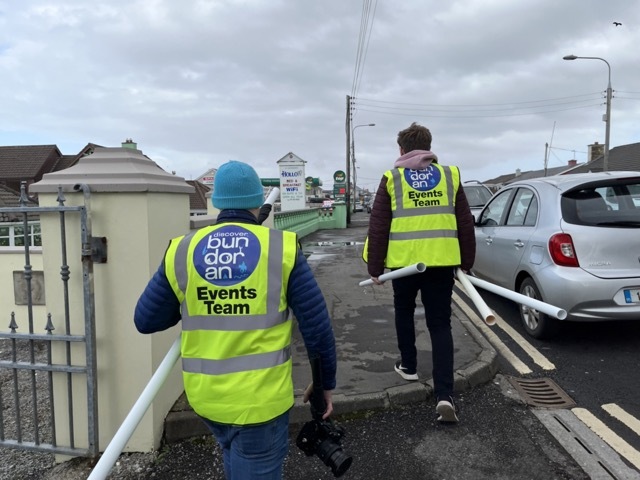 The Bundoran Events Team needs you!
Bundoran has long established itself as a tourism and entertainment destination for people from all over the island of Ireland and further afield. A number of key events currently exist in the annual calendar including the Bundoran 10, St Patrick's Day, Sea Sessions, Classic Car Show, Country Music Festivals and many more.
Discover Bundoran now wishes to establish a volunteer events team which will produce and hold events all throughout the year but with a particular emphasis on the summer months. It is envisaged that the team will help to deliver an ambitious, fun and creative programme of events in addition to the existing lineup for the town.
We are now building a database of interested people with skills that can be useful to the creative, efficient and safe running of events all year round. We are looking for people with an interest or skillset in the following areas. (Please click on the links below depending on your role preference)
• Event planning and management
While experience is an advantage, training can be given. We are looking for people who will dig in and help in a variety of roles. Guidance and support will also be offered. This is your chance to volunteer with a creative team, have input into the calendar of events for the town and to contribute to the community and local economy.
Alternatively, if you are a group or organization that wishes to include an event in the calendar or have an idea for an event, please also get in touch!
By registering your interest, you will be added to Discover Bundoran's volunteering database, and they will contact you directly in due course to ascertain your area of interest.
Potential volunteers should be over the age of 18.