Discover Bundoran seeks volunteers for new Events Team
A new volunteer events team is to be established in Bundoran with a view to increasing the amount of events and festivals for visitors to the seaside town.
Bundoran has long established itself as a tourism and entertainment destination for people from all over the island of Ireland and further afield. A number of key events currently exist in the annual calendar including the Bundoran 10, St Patrick's Day, Sea Sessions, Classic Car Show, Country Music Festivals and many more. The Discover Bundoran team now wishes to create some new annual activities, particularly family friendly, that can be programmed and attract even more footfall to the town.
The team is being formed by the Discover Bundoran tourism partnership with the assistance of the Donegal Volunteer Centre.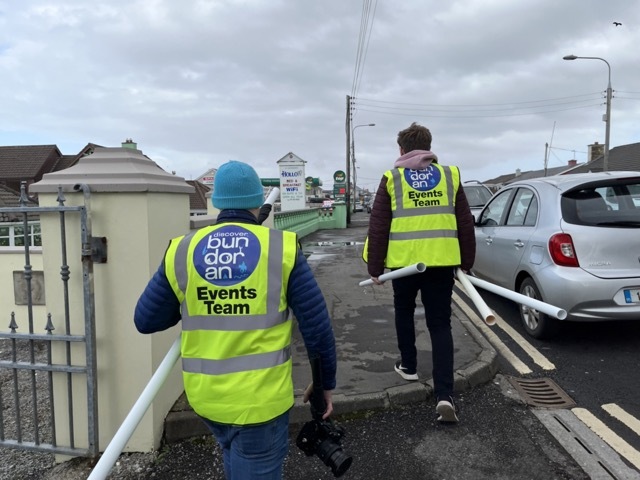 Bundoran Tourism Officer Shane Smyth said 'we have a great event offering all year round here in Bundoran but we want to create more choice for locals and visitors particularly during the summer months. We know that there is a huge skillset in the locality that would be happy to volunteer to run events be that from an event management point of view, photography or stewarding. Up until now a very small team has organized and hosted many of the events in town but some fresh energy and creativity will help to improve the current offering. We are delighted to have teamed up with Eamonn and the team at the Donegal Volunteer Centre to help us to recruit volunteers for the new team.'
Volunteer Placement Officer with Donegal Volunteer Centre Eamonn Bonner added 'Discover Bundoran has a great vision for its Volunteer Event Team and we are thrilled to be able to help them realise this vision. Through partnering with us in the Volunteer Centre we can provide access to our database of volunteers as well as specialized training in things like event management, customer service, first aid and more.'
Recruitment is now open for volunteers until October 31st. Details of each of the roles are available now on https://www.discoverbundoran.com/volunteer