Inaugural Donegal Bay Film Festival for Bundoran
***Update 08/09/23 – Due to popular demand, this festival will now take place over 3 nights – Monday 2nd to Wednesday 4th of October***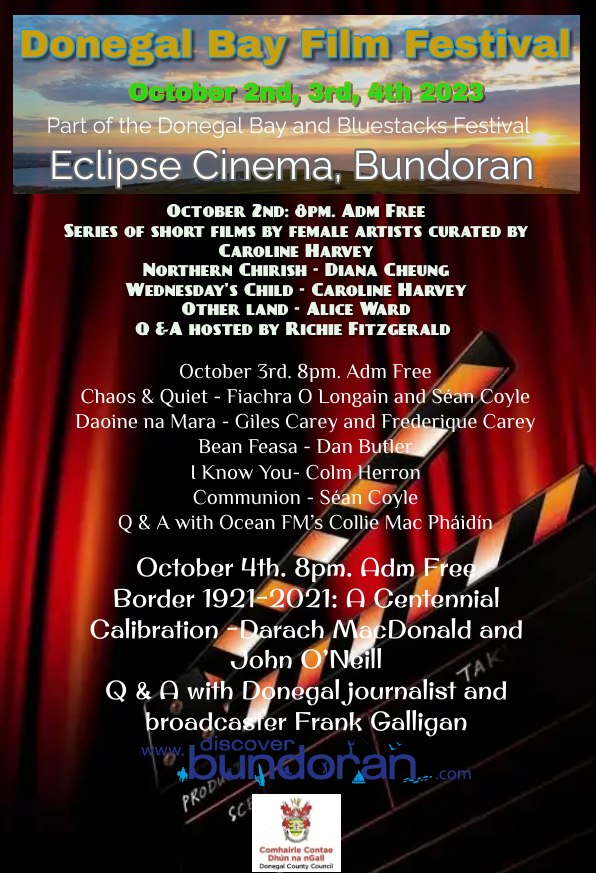 The inaugural Donegal Bay Film Festival will take place over two days in October as part of the annual Donegal Bay & Bluestacks Festival. The event to be held at Eclipse Cinemas in Bundoran will be free of charge and will take place over two nights – Tuesday 3rd and Wednesday 4th of October at 8pm each night.
Five films by north west based filmmakers will be screened over the two nights with Q&As with the filmmakers themselves.
On the line-up for night one (Tuesday 3rd October):
"Chaos and Quiet" by Fiachra O Longain and Séan Coyle

The lives of a father and son mirror each other, as professional boxer Tyrone McCullagh strives for glory, whilst his father Vin relates his own struggles with family life and mental health. "A story of madness, tragedy and boxing: told through the lives of a father and son." Winner, Best Documentary Short: Red Cedar Film Festival 2022, Wisconsin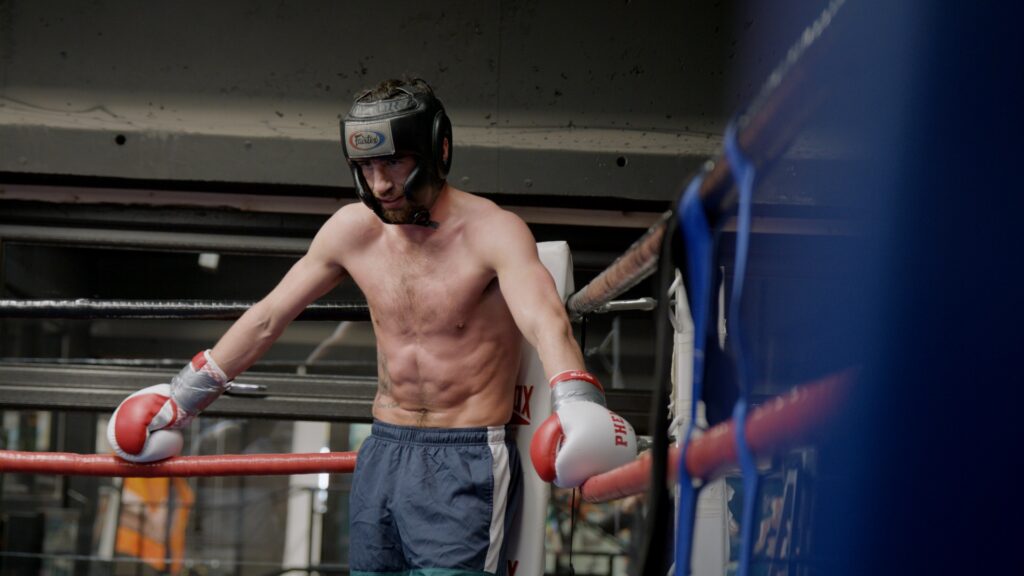 "Daoine na Mara" by Giles Carey
"My Dad always says that the west coast of Ireland chooses its people." (Rory O'Dowd). This is an attempt to explore the ways in which the surfers of the west coast of Ireland live and experience the ocean. Giles has collected stories from first-hand interviews as well as surf photography, film work and art. Based on PhD research by Dr. Frederique Carey, it offers a little insight into the Irish surfing culture and its "surflore". The aim is to show how Irish surfers' expressive body of culture intertwines personal passions with environmental and social dimensions, and how it draws from Ireland's ancient bardic traditions, popular culture and poetry… where legends and myths are always but a few words away.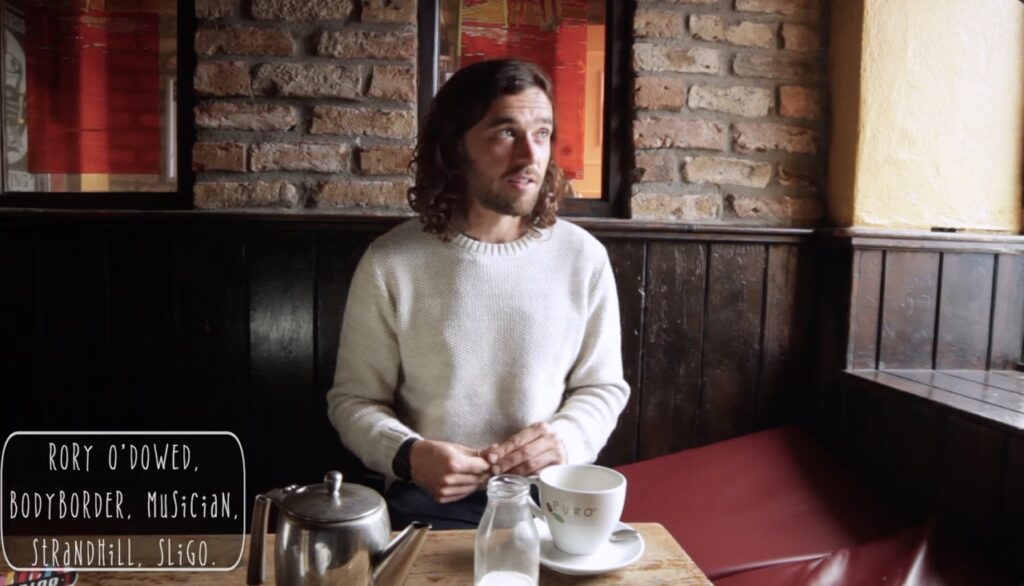 "Bean Feasa" by Daniel Butler
Daniel Butler is a filmmaker based in Gortahork, Co. Donegal. Writing and directing films in both Irish and English, his work has been screened in a number of countries and won several awards to date, including 'best Irish short' at Foyle Film Festival for his most recent work 'Bean Feasa'.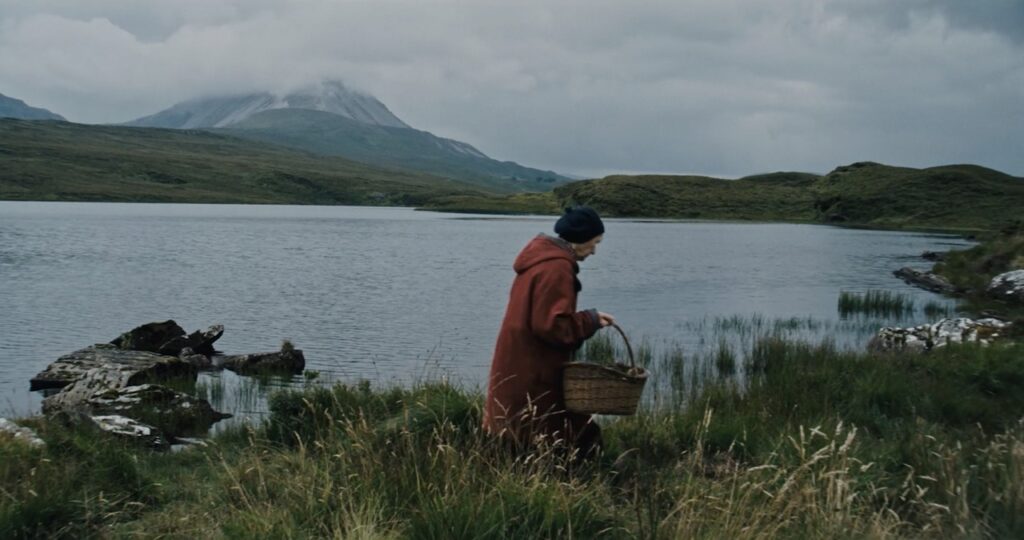 "I Know You" by Colm Herron

Colm Herron is a filmmaker from Derry. His most recent short film 'I Know You' was funded by NI Screen and shot in both Donegal & Derry. It debuted in competition at Foyle Film Festival and featured also at the prestigious Galway Film Fleadh. As well as writing and directing, Colm also works as a cameraman and actor.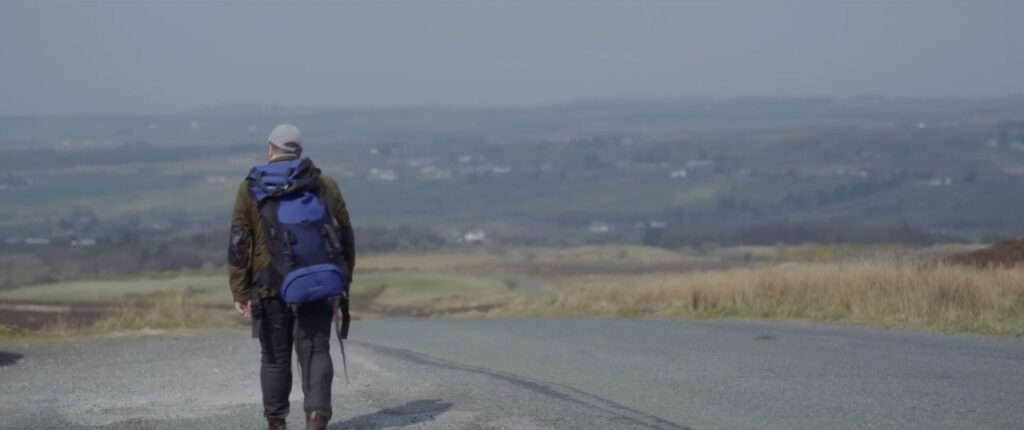 Q&A with filmmakers
On the line-up for night two (Wednesday 4th October 2023)
"Border Trail" by Darach MacDonald and John O'Neill.
Border 1921-2021: A Centennial Calibration is a documentary based on journalist and author Darach MacDonald's book of the same title. It is comprised of more than 50 readers from both sides of the Irish Border telling of their individual communities and the legacy of a century of partition through the words of MacDonald's book-length poem. The readers are volunteers, a spectrum of border societies across genders and ages. Some are involved in the arts and cultural work (local drama, music, other performance arts, poetry, etc.), others are not; these are real people, telling real stories in their own accents.
Darach MacDonald directed the film of his book-length poem, Border 1921-2021: A Centennial Calibration. A professional journalist since the 1970s, Darach has reported on, and written about, the border for decades. Having begun his career in Hibernia National Review, he worked for Independent Newspapers, the Sunday Tribune, the Irish Press Group and the Irish Times, as well as newspapers in Canada where he lived from 1987 to 1997. More recently, he was the editor of the Ulster Herald group of newspapers based in Omagh. He is the author of seven books, including Hard Border: Walking Through a Century of Irish Partition (2018). A native of Clones, County Monaghan, Darach has lived in Derry City since completing a post-career PhD at Magee.
Followed by a Q and A session with author Marc McMenamin with Darach MacDonald, John O'Neill and Marc Geagan (author of Bordertown Blues: The Story of a Forgotten Part of Ireland)
Marc McMenamin is a teacher and documentary maker. A specialist in exploring uncharted corners of Irish history, he is also the creator of several acclaimed radio documentaries with RTÉ's Documentary on One, including 'Good Cop/Bad Cop', exploring the life of controversial former NYPD officer Peter Daly; and 'Richard Hayes, Nazi Codebreaker', which became McMenamin's bestselling book, Code Breaker. This was followed by his second book Ireland's Secret War.