Irish National Surf Championships in Bundoran this Sunday
Following a check on surf conditions this morning, Irish Surfing has confirmed that the annual national surf championships will take place this Sunday 24th September in Bundoran.
The competition was due to take place in Tramore last weekend to coincide with the 50th anniversary of the event which was first held the there in September 1967.  It was however postponed due to flat conditions on the day.
The event attracts the cream of top Irish surfers and can be viewed from the promenade from this Sunday morning. Just six years ago the same location was being prepared for the European Surfing Championships (Eurosurf 11) which were held in Ireland's Surf Capital Bundoran from September 25th that year.
The current Irish national champion is Gearoid McDaid from Sligo who no doubt will be vigorously defending his title on the day. Bundoran will also be shouting for Shauna Ward from the local Board Riders Club who last year won the female competition!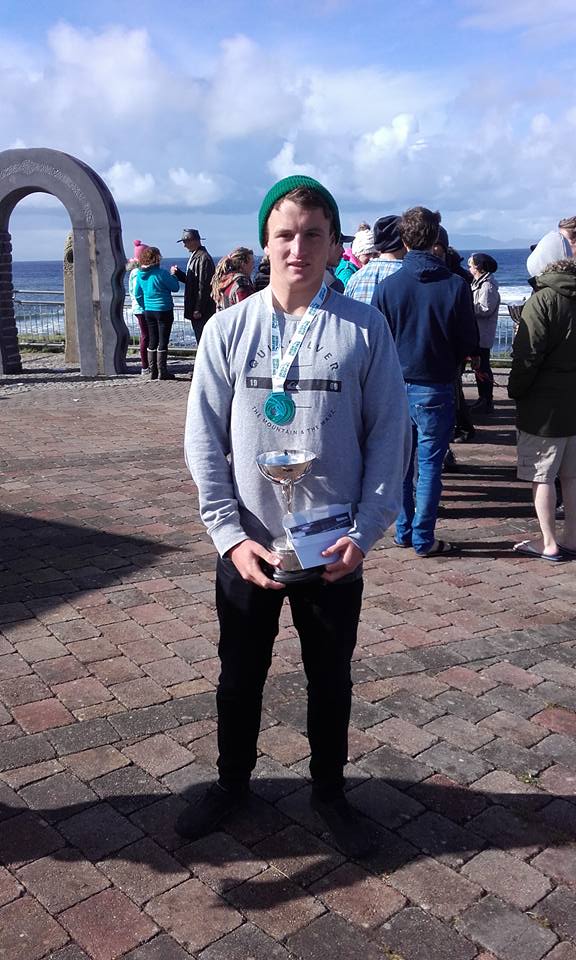 Last year's results were:
Open Surf
1 Gearoid Mc Daid, Co Sligo Surf Club
2 Rohan Watts, Bundoran Board Riders
3 Aaron Reid, Bundoran Board Riders
4 Rory Tuohy, Easkey Surf Club
Women Surf
1 Shauna Ward, Bundoran Board Riders
2 Rachel Moore, T-Bay Surf Club
3 Maia Monaghan, Rossnowlagh Surf Club
4 Una britton, Rossnowlagh Surf Club
Longboard
1 Ollie O'Flaherty, West Coast Surf Club
2 Joe Stapleton, Bundoran Board Riders
3 John Mc Curry, Causeway Coast Surf Club
4 Henry Moore, TBay Surf Club
Longboard Women
1 Ione Byrne, Easkey Surf Club
2 Sophie Pigot, West Coast Surf Club
Bodyboard
1 Shane Meehan,Co Sligo Surf Club
2 Martin Kelly, Causeway Coast Surf Club
3 Ryan Mc Enroe, West Coast Surf Club
Bodyboard Women
1 Ione Byrne, Easkey Surf Club
SUP Surf
1 Finn Mullen, Causeway Coast Surf Club
2 Paul Byrne, Dublin Bay SUP Club
3 Emmet O'Doherty, Bundoran Board Riders
4 Mark Flynn, West Coast Surf Club
SUP Surf Women
1 Sarah Gannon, Dublin Bay SUP Club
Kneeboard
1 Luke Porter, Causeway Coast Surf Club
2 Brian Gordon, TBay Surf Club
3 Nick McCarthy, TBay Surf Club
Masters
1 David Blount, West Coast Surf Club
2 Derek Parle, Co Sligo Surf Club
3 David Gander, Easkey Surf Club
4 Andrew Hughes, Easkey Surf Club
Masters Women
1 Brigita Moore, TBay Surf Club
Grand Masters
1 David Gander, Easkey Surf Club
2 Stevie Burns, Causeway Coast Surf Club
3 Henry Moore, TBay Surf Club
Great Grand Masters
1 Paul O'Kane, Easkey Surf Club
To find out about other events happening in Bundoran over the coming months, click www.discoverbundoran.com/events