New Discover Bundoran brochure launched
The Discover Bundoran tourism partnership has launched its annual brochure and event guide for 2023. The 44 page brochure gives information on the wide range of activities both land and water based that are available in the seaside town as well as itineraries for exploration of the wider county and surrounding counties.
The brochure will be available as a print copy in tourist offices and hospitality locations across Donegal and further afield and will also be available for download and as a flipbook on the Discover Bundoran website.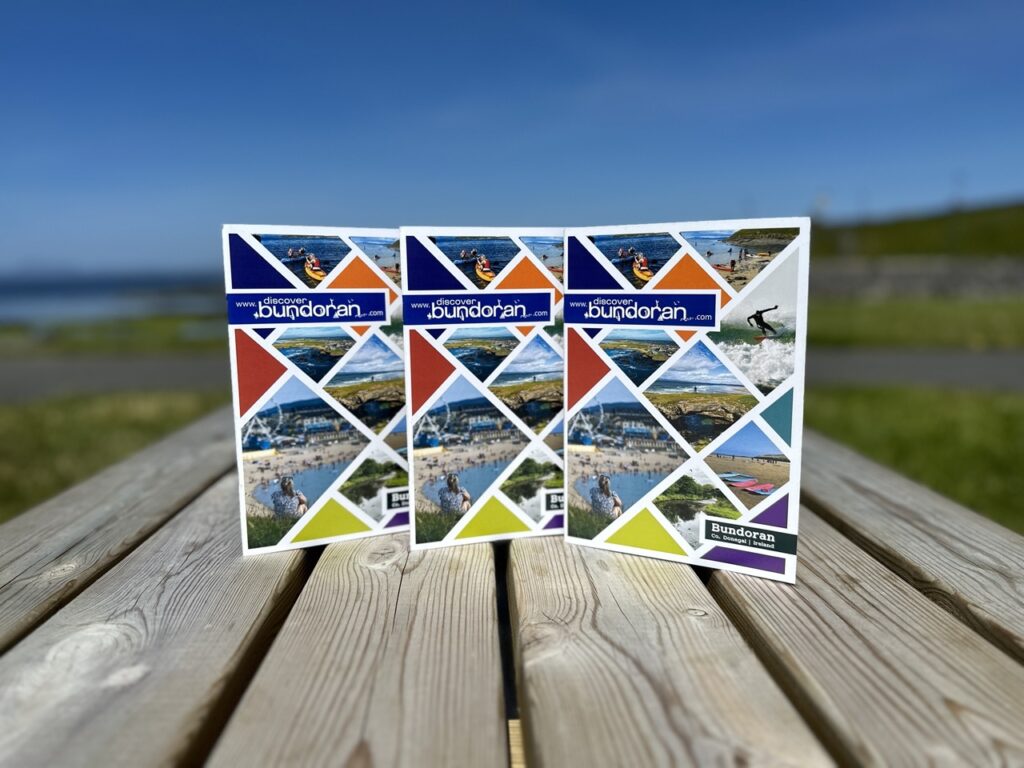 'With so many activities and attractions it was a squeeze to get everything in' said Shane Smyth, Bundoran Tourism Officer, 'but we're delighted to have so many things to do for visitors of all ages, with a particular emphasis on family friendly activities. The brochure is packed with ideas for things to do, places to see and experiences to have when you're here in Bundoran and also in the surrounding area.'
Discover Bundoran chairperson John O'Connell added 'this year's brochure provides another comprehensive guide to what's available in the town as well as an event calendar and business directory and we'd like to thank all of those businesses who have supported us this year with the publication. We're gearing up for another busy summer season here in Bundoran and we look forward to welcoming many guests to experience what we have to offer.'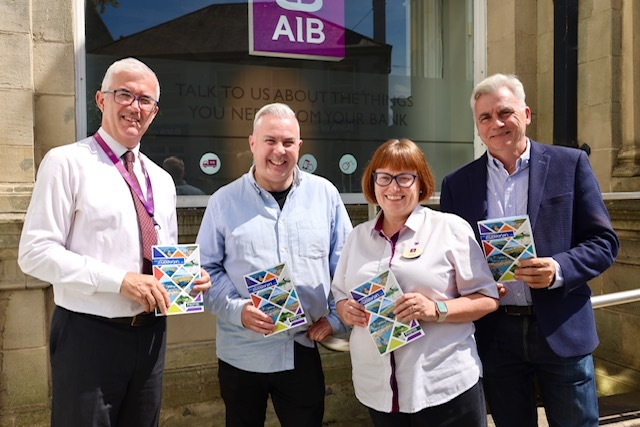 The brochure's business directory has once again been sponsored by AIB. Branch manager in Ballyshannon Mark Crawford said 'we are delighted to have this opportunity to come on board once again to support local businesses in Bundoran. I'm happy that our relationship continues to strengthen each year and that we continue to assist businesses in the town.'
Thanks is also expressed to the brochure sponsors and advertisers as well as all of those who have provided photographs for use in this year's publication.
The brochure is now online at www.discoverbundoran.com/downloads and will be available in outlets across the region in the coming days.
The Bundoran Weekly Podcast
Check out the latest episode of our weekly podcast below! To find out more click www.bundoranweekly.com