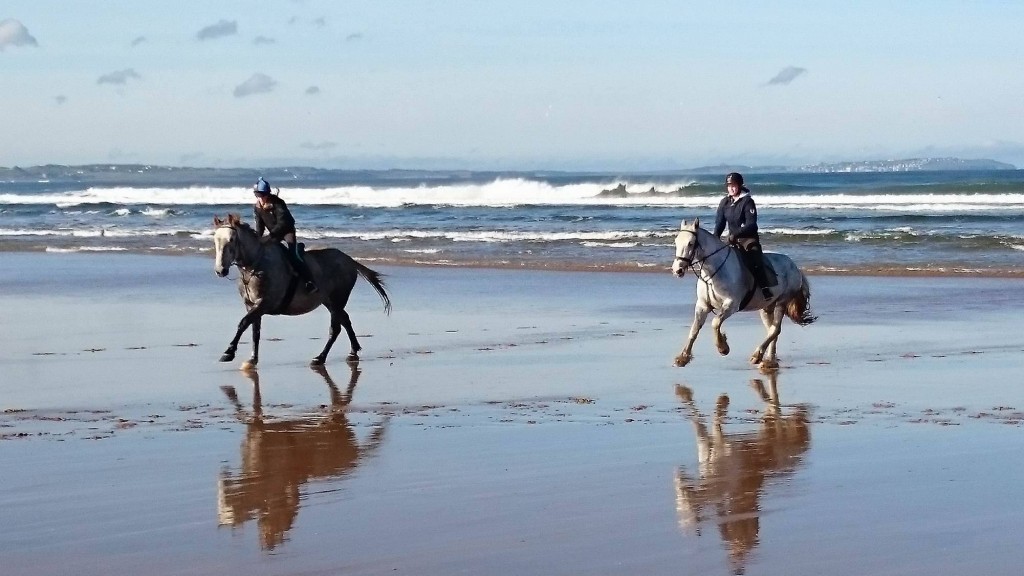 Donegal Equestrian Centre
Donegal Equestrian Centre is situated 1 mile from the centre of Bundoran in south Donegal.
The centre offers high quality equestrian experiences catering for all ages and abilities.
The beauty of Ireland's dramatic north west coastline awaits riders of all abilities. Experienced riders get the opportunity to gallop down Tullan Strand and splash in the cool clear water of the Atlantic Ocean. Remember it's not called "The Wild Atlantic Way" for nothing! Beginner and novice riders can enjoy a quiet amble in the sand dunes whilst taking in those breath-taking views.
Whether it is the chance to gallop down the beach, improve your riding or have fun at Pony Camp. Rachel and her team will provide you with a memorable enjoyable horse riding experience in a fun, safe and controlled environment.
Donegal Equestrian Centre Offers:
Beach Rides
Riding Lessons
Pony Camps
To Book or for more info click here

Check out a Australian TV show that experienced the Donegal Equestrian Centre. Piece starts at 21″30′ ish!
Address: Finner Rd, Bundoran
Tel: 00353 071 98 41977
Email: info@donegalequestriancentre.com
Web: www.donegalequestriancentre.com

The Bundoran Weekly Podcast
Check out the latest episode of our weekly podcast below! To find out more click www.bundoranweekly.com