Bundoran gearing up for Halloween celebrations!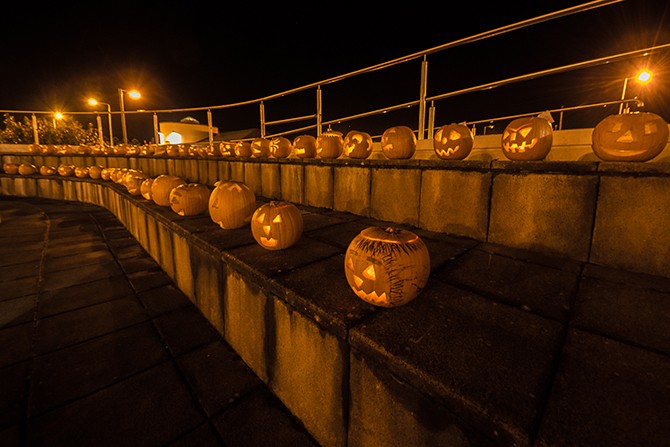 Bundoran will be a hive of activity for the annual Halloween break at the end of October with events spanning over two weekends suitable for all ages and tastes.
The celebrations kick off on the October Bank Holiday weekend (Fri 24th October) with another massive Country Music Festival in the Allingham Arms featuring artists Michael English, Derek Ryan, Mike Denver, Johnny Brady, The Davitt Country Showband, Matt Levey, Brian Kerrigan, Trevor Loughrey, Sharon Larkin, Daniel Byrne, Gary Gamble and more.
The first of the fancy dress events happens on Bank Holiday Sunday night the 26th with the Masquerade Ball at the Great Northern Hotel with music from the reknowned Bagatelle. For fancy dress with a different flavour then check out the annual Kicking Donkey Fancy Dress party also on Sunday 26th with music by local band Wolves of Youth who recently supported Mundy at Lissadell House.
A unique documentary will be screened at Eclipse Cinemas on Wednesday 29th October – the Endure Cycle Challenge featuring some local surfers who cycled around the world on a fundraising quest.
Following the success of last year's inaugural event, the pumpkin carving competition and pumpkin parade returns on Thursday 30th October as holidaying families and locals alike get to show off their creative sides with some spooky designs. Following the competition, a parade to the library will take place and prizes will be presented. Photos from last year's event can be viewed on www.discoverbundoran.com/pumpkin
As Halloween night approaches, so does another big fancy dress ball, this time at the Atlantic Apartotel – live music and costumes celebrating All Hallow's Eve will make it a night to remember! And if there wasn't enough live music, Jimmy Buckley and his band will dance you into the wee small hours at the Allingham on Saturday 1st November.
And just before you hang up your costume for another 51 weeks, your final opportunity to don it will come at Bundoran Surf Co for their Halloween party which happens on Saturday 1st November.
Tourism Officer Shane Smyth said 'we have a stellar lineup of entertainment and activities for the Bank Holiday weekend, Mid Term Break and Halloween and we look forward to welcoming many visitors to discover Halloween in Bundoran".
For more see www.discoverbundoran.com/halloween
Ends