New Discover Bundoran brochure launched
The 2015 Discover Bundoran brochure and calendar of events was officially launched at a ceremony on Friday evening (9th January) at the Allingham Arms Hotel in the town.
The 40 page brochure, an update on last year's edition, is filled full of information on all the activities, places to stay, visit and eat in the popular seaside town and includes a comprehensive business directory for Bundoran as well.
At the launch, Tourism Officer Shane Smyth informed the assembled crowd that 2014 had been a bumper year for Bundoran and that he looked forward to another successful season in 2015 and the introduction of the Discover Bundoran brand to more and more new visitors to the town particularly at the annual Holiday World Show where the team will be exhibiting across next weekend.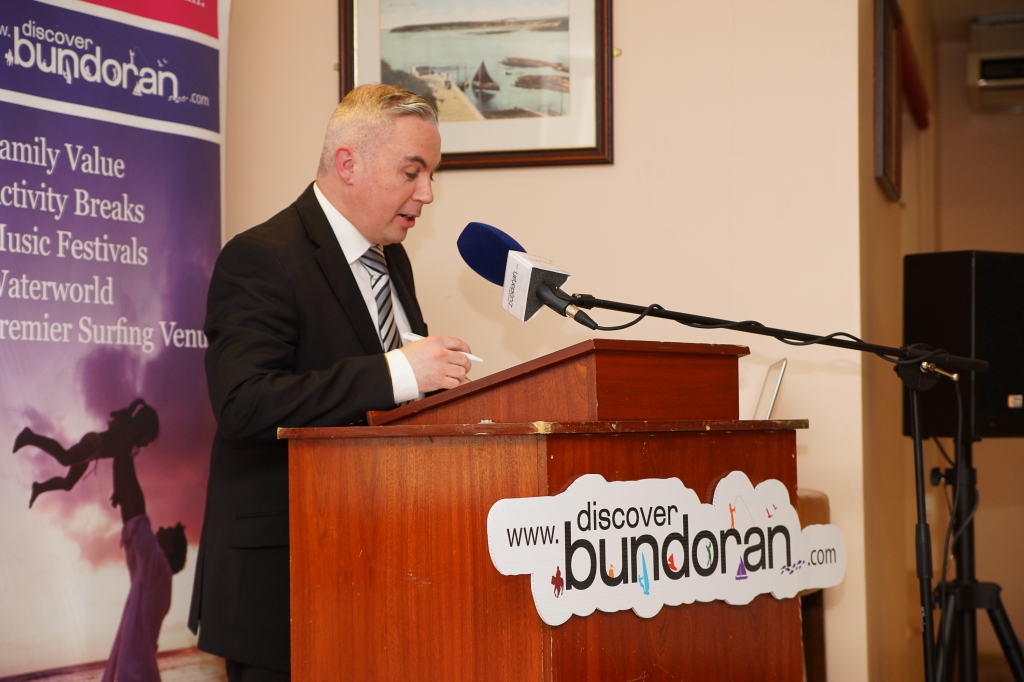 Cllr Sean McEniff, Chairman of Discover Bundoran added that while he was also lookimg forward to a great season in 2015 that it couldn't be done without the help of Failte Ireland's investment in the region and also the business people of the town who have been so generous to date.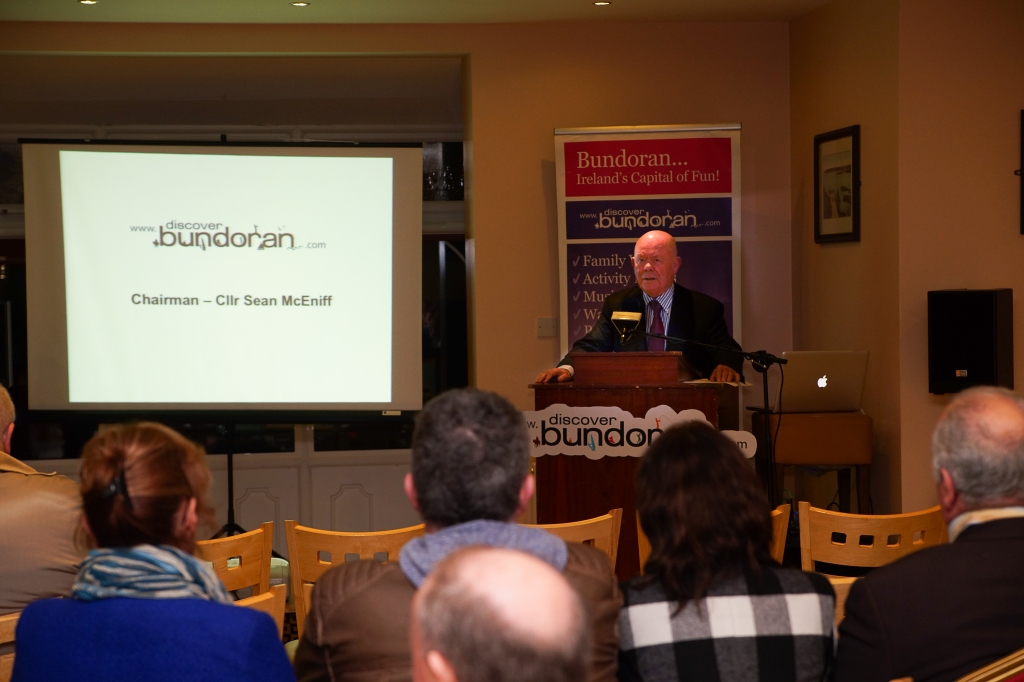 Lorna Demmel of Failte Ireland gave an update on the Wild Atlantic Way confirming that the introduction of the initiative has seen a marked increase in tourism activity and that we should expect to see works being done at the Tullan Strand Discovery Point over the coming months.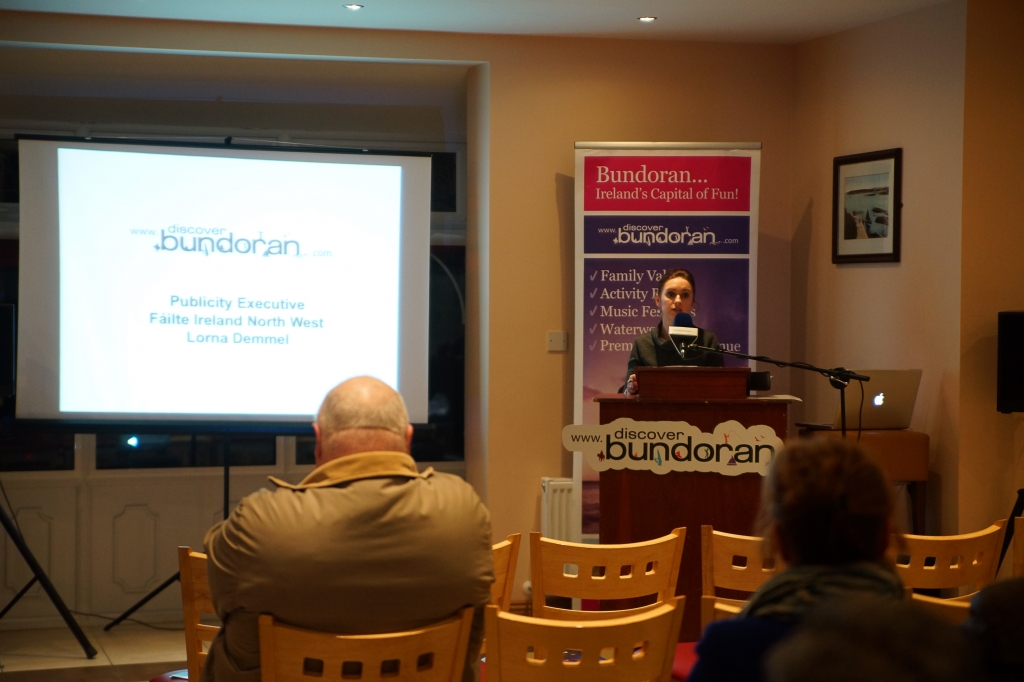 A special tribute was paid to Claudio Salviato whose photograph of the fireworks display over Bundoran in July was the one chosen to grace the cover of the brochure – he was presented with a framed copy of the cover of the brochure.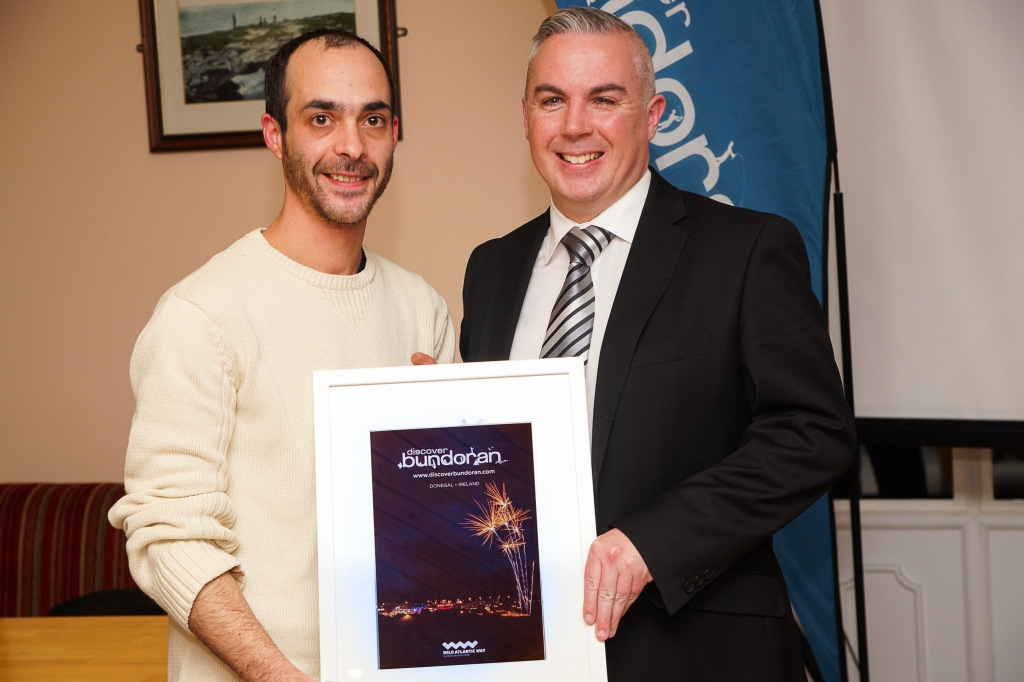 This photo was given national coverage at the time as it was included in RTE's Images of the Week for that week. The national coverage of the town has already begun this year with the airing on UTV Ireland of an "ident" filmed at Tullan Strand – this will be shown once if not twice per day as the programmes on the channel are being introduced. The promo for RTE show "At Your Service" was also shown which will put Bundoran on the map again on Sunday 18th January.
Finally a video compilation was played highlighting all of the events which will be happening in Bundoran. A host of family events is promised as well as top live national and international music acts. For more see www.discoverbundoran.com/events . The new brochure and calendar of events may be downloaded from www.discoverbundoran.com/downloads and is available from the tourist office from this week.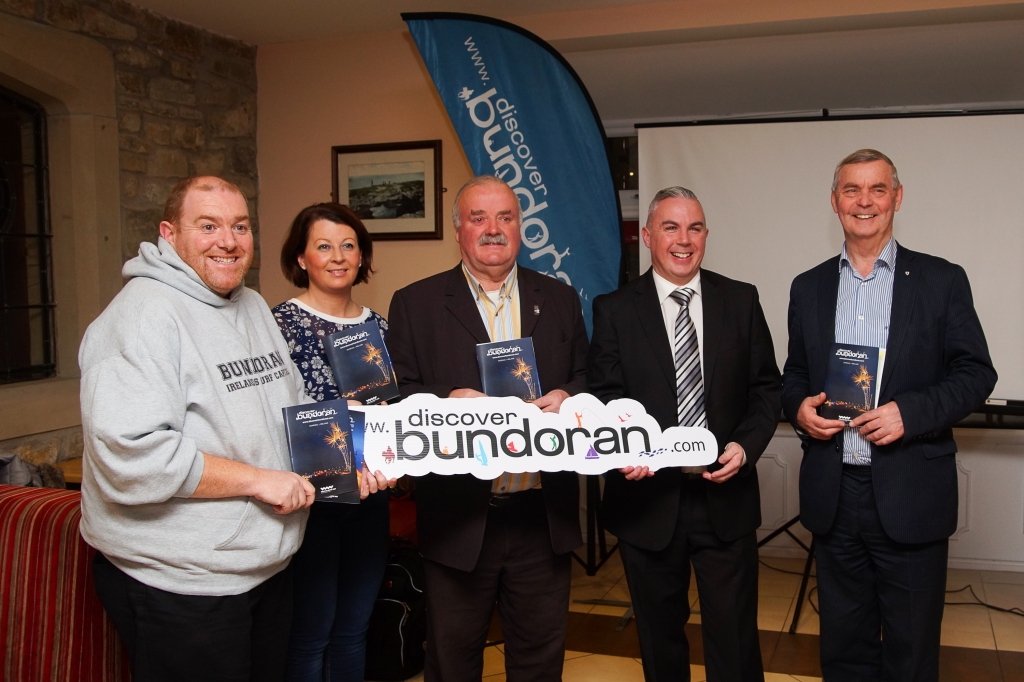 The brochure committee 2015 – Collie McPhaidin, Julie Armstrong, Michael McMahon, Shane Smyth and Brian McEniff
All photos credit – Claudio Salviato Photography