St Patrick's Day Arrangements
Happy St Patrick's Day everyone!
Our parade commences at 3.30pm from the East End of town beside the petrol station and Marlboro House. It will travel up the Main Street, stopping briefly at the judges viewing stand at the Holyrood Hotel and then on to West End, where it will turn and return to the Magh Ene College for prize giving and refreshments.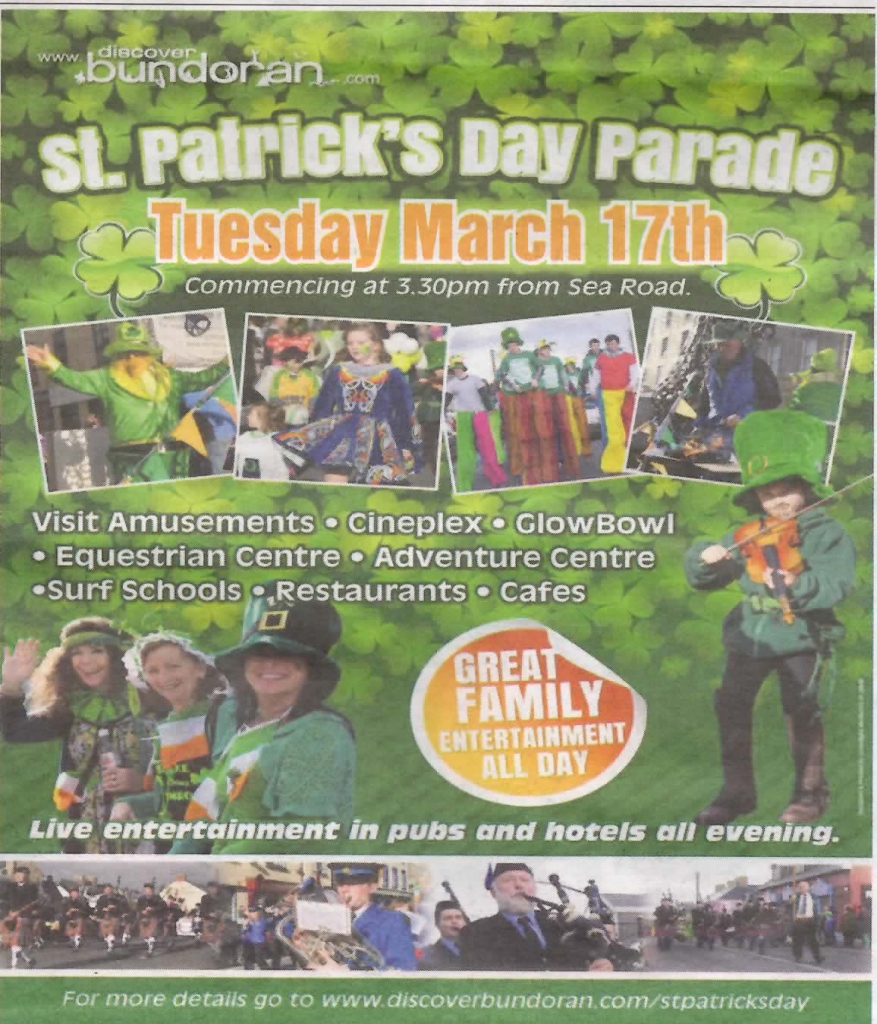 Traffic Arrangements:
Main Street will close from approximately 3pm until 5pm to all the parade to pass through however this disruption will be kept to a minimum where possible. Please obey Gardaí who will be on duty to direct the traffic. If you are travelling from Sligo on to Donegal please note that the bypass is your best option for least disruption. Parking is FREE all over town.
Litter:
We are very proud of our town and like to keep it as clean as possible. Please respect this and use the bins provided or take your rubbish home with you!
Photos:
We would love to see your photos of the day – remember to tag them with ‪#bundoran2015 and #discoverbundoran and we'll post the best ones to our social media sites.
[fusion_builder_container hundred_percent="yes" overflow="visible"][fusion_builder_row][fusion_builder_column type="1_1″ background_position="left top" background_color="" border_size="" border_color="" border_style="solid" spacing="yes" background_image="" background_repeat="no-repeat" padding="" margin_top="0px" margin_bottom="0px" class="" id="" animation_type="" animation_speed="0.3″ animation_direction="left" hide_on_mobile="no" center_content="no" min_height="none"]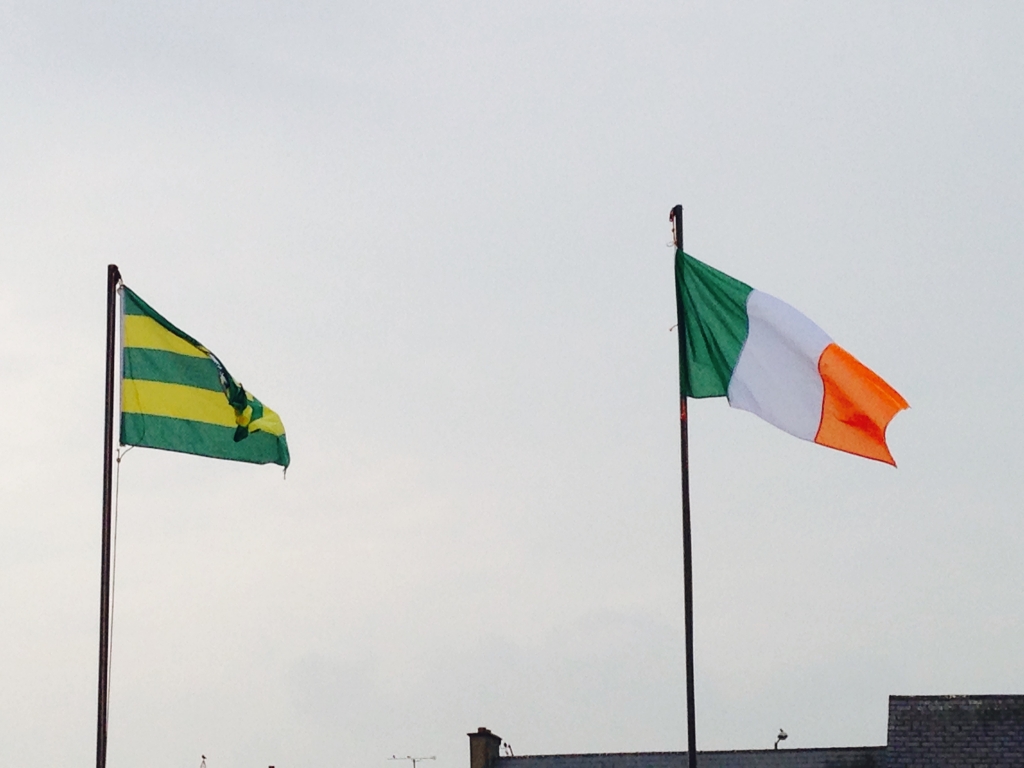 [/fusion_builder_column][/fusion_builder_row][/fusion_builder_container]