Bia Bundoran Food & Drink Festival hailed a success
The inaugural Bia Bundoran Food & Drink Festival has been hailed a massive success by attendees and organisers following the first staging of the event over the weekend.
More than 25 local food providers, restaurants, cafes and suppliers collaborated over the weekend to showcase the wide range of food and drink available in the seaside town which was promoted by Discover Bundoran.
The festival, which was part of the Taste The Island initiative from Failte Ireland was heavily promoted and embraced by the national tourism authority, food journalists and bloggers as well as celebrity chefs including Neven Maguire, Gary O'Hanlon, Derry Clarke and Donegal's own Chef Brian McDermott who performed the official opening of Bia Bundoran at a ceremony on Friday evening (20th September) in Madden's Bridge Bar.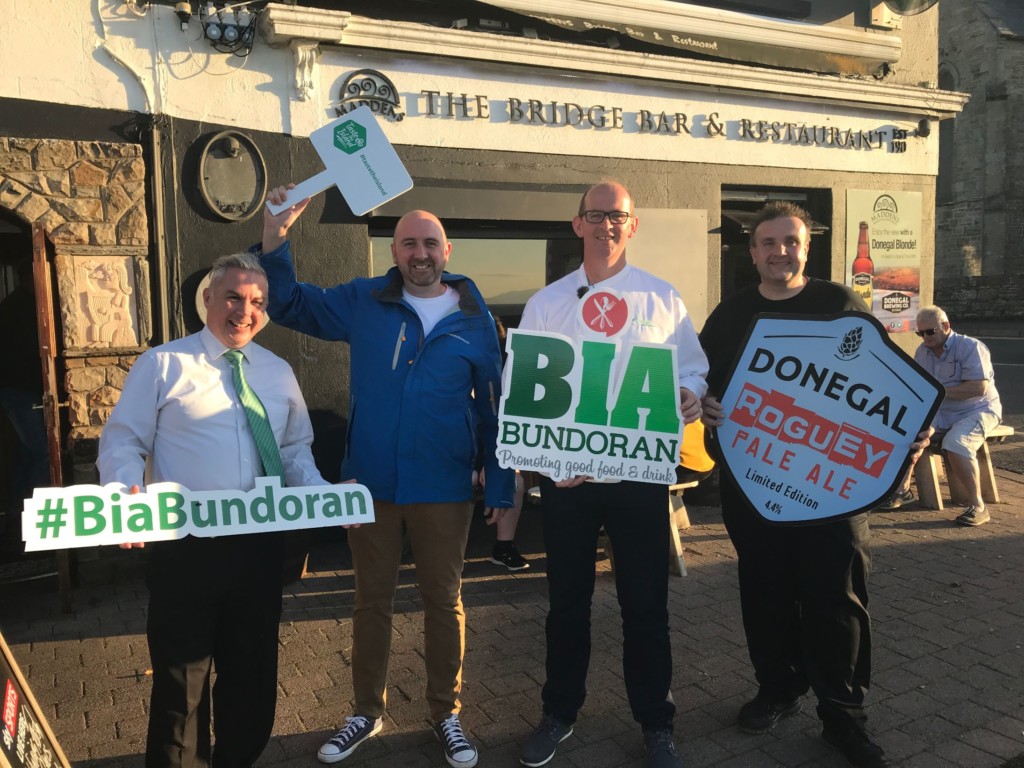 Bundoran Tourism Officer Shane Smyth who coordinated the event said "we couldn't be happier with how the weekend went. It was out first year hosting it and we wanted to start small and get it right. We are indebted to all of the local providers who embraced the idea from the start and collaborated with us to make sure it was a success. I would like to thank them all for supporting the initiative and without wishing to single anyone out, a huge thanks to Brendan and Patrick at Donegal Brewing Company who created the Roguey Pale Ale for us to have as part of the festival."
Events like afternoon teas, gin tasting, wine tasting, talks on growing your own vegetables and a food & foto tour all contributed to the success of the weekend as well as wonderful special offers from trade partners the length of the town.