SEA SESSIONS EXPRESSION SESSION RETURNS WITH HURLEY
Adding to an already impressive line-up of music acts, Sea Sessions have just announced details of their Sea Sessions Expression Session with thanks to Hurley. Taking place Friday 24th to Sunday 26st June, music acts such as Tinie Tempah, Primal Scream and Gavin James will be joined by some of the best competitors on the international surf circuit for Ireland's Biggest Beach Party of the Year.
Tickets are available from all Ticketmaster outlets nationwide www.ticketmaster.ie and www.seasessions.com priced from €99.50 for 3 days and €124.90 including 4 nights camping. There's also limited day tickets available from €47.50 and VIP upgrades from €50 extra.
It's the most coveted prize in Irish Surfing, the Sea Sessions Expression Session, and this year it's back with a bang thanks to international surf brand Hurley.
"We are delighted to be supporting the Expression Session, it's the surfers event in Ireland and sees an invited selection of Europe's best surfers taking on the cream of Irish Talent", said Angie Brady of Jacc Sports, distributors for Hurley in Ireland.
Now in its ninth year, the surf event is held on the iconic surf breaks of Bundoran on the Wild Atlantic Way over the course of Sea Sessions weekend, June 24th to 26th.
"The format for the event is pretty unique. The single biggest manoeuvre wins the heat. It makes for great viewing, serious aerial manoeuvres and is a real spectacle for non-surfers", said contest director Pete Craig of Sea Sessions and Bundoran Surf Company.
Previous winners have hailed from across Europe and even as far afield as the Reunion Islands with the Irish competitors having only scooped the €2,500 cash prize on two previous occasions.
Last year's winner Liam Turner is flying over from Cornwall in an attempt to win back to back events, but will of course face a stiff challenge from young Irish opponent Gearoid Mc Daid who's making quite the name for himself on the European scene. Alongside Liam and Gearoid there's also a host of top surfers from the UK, France and Australia all lined up to compete.
The Hurley Expression Session is a central point to a packed calendar of action sports and activities that make Sea Sessions unique.
The event will host the Converse Skate Jam on the main event site over the course of the weekend. Irish skating legend Joe Hill is heading up a line-up of skaters and BMXers that will be putting on high octane shows throughout the festival weekend.
Barefoot Beach Olympics
An annual part of the lifestyle festival is the Barefoot beach Olympics which sees festival goers signing up for Tag Rugby, Beach Soccer and Volleyball.
"People love this element of the festival, it's what makes us different and really celebrates how life is here on the Wild Atlantic Way", said Pete Craig.
"Our events are open not only to teams but individuals who'd like to join in the craic. It's a great way to have a laugh and mix with other festival goers. There really is something for everyone and we have regular updates and team news on our social media."
These events are open to all Sea Sessions festival goers from teams to individuals. There's even tickets for Sea Sessions 2017 up for grabs. While people may get competitive, the events are run in the festival spirit which of course means having a laugh is top priority. There are limited spaces at the events so if keen register early by emailing seasessionsbeachsports@gmail.com
SUP Race
Alongside all the sports events there's a brand new SUP (Stand Up Paddle board) race that takes place directly in front of the festival site with a select group of Irelands top SUP racers competing in a survivor race. There's also a fun monster SUP event that's free for anyone to take part in. 
[fusion_builder_container hundred_percent="yes" overflow="visible"][fusion_builder_row][fusion_builder_column type="1_1″ background_position="left top" background_color="" border_size="" border_color="" border_style="solid" spacing="yes" background_image="" background_repeat="no-repeat" padding="" margin_top="0px" margin_bottom="0px" class="" id="" animation_type="" animation_speed="0.3″ animation_direction="left" hide_on_mobile="no" center_content="no" min_height="none"]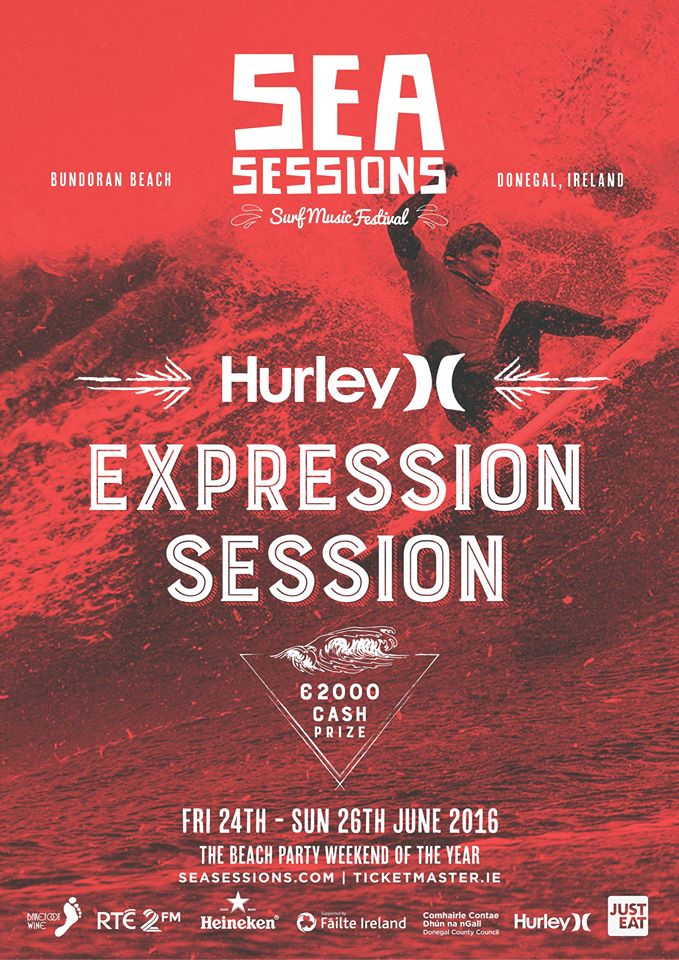 [/fusion_builder_column][/fusion_builder_row][/fusion_builder_container]