Allingham Arms receives fourth star!
Fáilte Ireland has this week announced the awarding of 4-star status to the landmark Allingham Arms Hotel in Bundoran Co.Donegal. Elizabeth and Peter McIntyre proprietors of this well known establishment have expressed their absolute delight at receiving this accolade. 'Ever since my late father Sean bought the Allingham as a modest 24 bedded hotel in 1990 the motto has been customer first which is why we have continued to invest and expand over the past twenty eight years' said Elizabeth .'The hotel now has 132 ensuite bedrooms with comfort, cleanliness and customer care the primary aim in our service delivery and in the past two years alone we have invested €1.5m redecorating and upgrading facilities. It is very rewarding for Peter and I to hear the positive feedback from the many people who stay here from the length and breadth of Ireland and of course from tour operators who bring so many overseas visitors to Bundoran.'
The Allingham was extended to an 88 bed hotel in its first few years in operation and when Peter and Elizabeth took over ownership in 1999 they expanded it to 116 beds and finally to 132 beds in 2006. As well as continually upgrading facilities and décor in its 132 bedrooms, the Hotel has extended the food and beverage area with the magnificent Quay West Restaurant/Café bar where the quality and value of food on offer is famous throughout the North West and indeed much further afield. Folklore has it that if you stay and have breakfast in the Allingham you won't need to eat again that day.
In awarding four stars to the Allingham, Fáilte Ireland states that it is to recognise quality and differentiate levels and services which guests can expect. This is epitomised by the main man Peter McIntyre who must have shook more hands than the President himself. 'I try to greet every guest and visitor to the Allingham as this is a family run hotel and whether it is myself, Elizabeth, son Sean or daughter Aine, you are visiting our house and everyone is both welcome and important to us.' 'We employ 90 staff in the Allingham most of them local' added Peter.' Training is simple, high standards, quality, cleanliness, attention to detail and customer care are king. We treat all of our staff as family which is why I believe the welcome and friendliness that customers receive in the Allingham is second to none.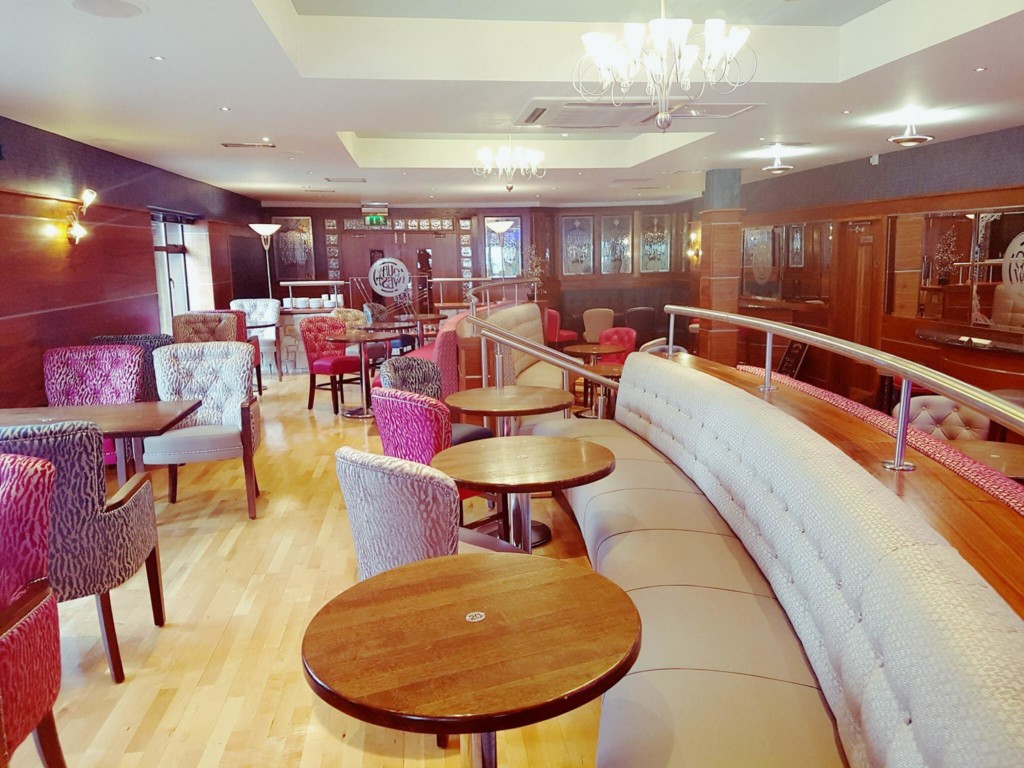 The Allingham also has a magnificent Ballroom and has hosted many weddings, conferences and events but is probably more famous as being Irelands premier venue for Country and Western music. Joe Dolan, Nathan Carter, Big Tom, Mike Denver, Lisa McHugh, Jimmy Buckley, Philomena Begley…they have all played the Allingham. Peter McIntyre states that receiving the four-star award is also in recognition of their many loyal customers. 'We receive customers from all over Ireland and in addition have an extremely loyal fan base from the wider North West and Border region. We have never taken their business and loyalty for granted which is why we have and will continue to reinvest in the hotel. This award is as much for our customers as it is for ourselves' he concluded. You can check out their gig guide here!