Reknowned artist opens new exhibition in Bundoran
This Friday 22nd of April sees the opening of an exhibition of new works by Donegal artist Kevin Lowery.
Entitled Wave|Form, the show continues Kevin's exploration of Ireland's west coast with over forty new pieces on display. The collection will include a number of large scale works on canvas as well as ink/mixed media on paper, handmade prints and limited edition giclée prints.
A seascape devoted painter, Kevin has always had a particular interest in the often unpredictable nature of the ocean. While much of his work focuses on rapidly altering climatic conditions and changing light on water, the influence of living and working in Ireland's surf capital is also clearly evident in many of the new works.
Internationally renowned professional surfer, artist, scientist, explorer, and co-founder of Waves of Freedom, Dr. Easkey Britton will launch the exhibition at an opening reception from 7.30pm on Friday the 22nd of April, with music on the night from local singer- songwriter Cian O'Donnell.
The show runs from the 22nd to the 29th of April at Unit 4, Bundoran Retail Park. For more information see kevinlowery.ie and facebook.com/kevinloweryart.
[fusion_builder_container hundred_percent="yes" overflow="visible"][fusion_builder_row][fusion_builder_column type="1_1″ background_position="left top" background_color="" border_size="" border_color="" border_style="solid" spacing="yes" background_image="" background_repeat="no-repeat" padding="" margin_top="0px" margin_bottom="0px" class="" id="" animation_type="" animation_speed="0.3″ animation_direction="left" hide_on_mobile="no" center_content="no" min_height="none"]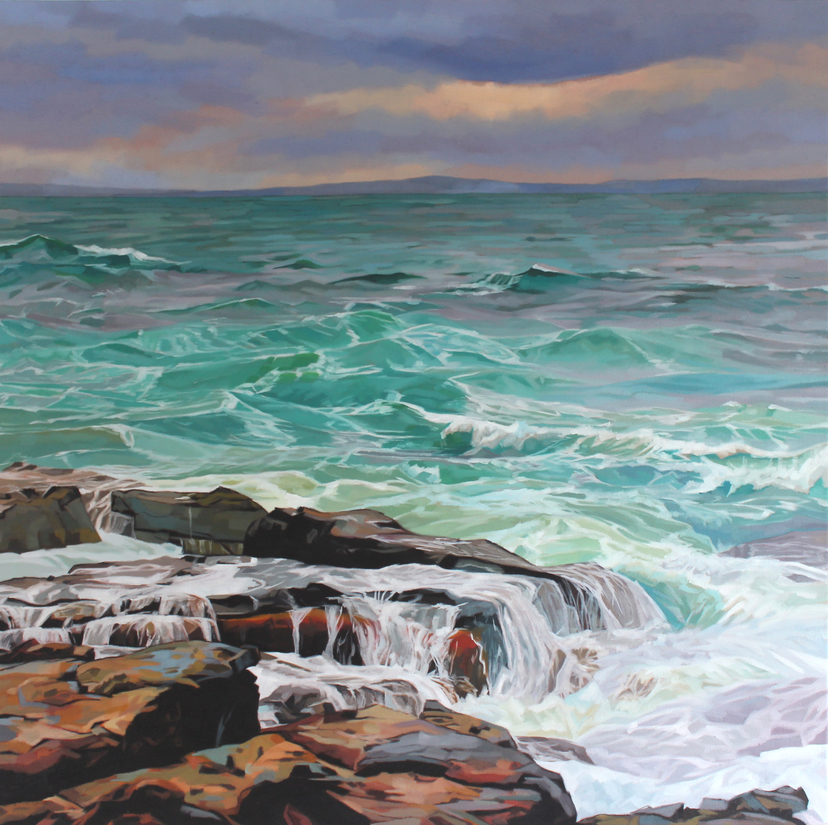 [/fusion_builder_column][/fusion_builder_row][/fusion_builder_container]