Bundoran St Patrick's Day parade confirmed for March 17th.
Following the easing of Covid-19 restrictions by an Taoiseach Micheál Martin recently, the Bundoran St Patrick's Day parade committee is delighted to announce the return of the St Patrick's Day parade this March 17th at 3:30pm.
The parade hasn't taken place in the town since 2019 so this year's will be extra special as thousands of people are expected to line the Main Street of the seaside town to celebrate the national holiday. It is thought that many will take advantage of the additional public holiday on the 18th of March and make a four day weekend.
Parade Director John O'Connell is looking forward to the event 'we are excited to be able to stage the St Patrick's Day parade once again. It is a day that has traditionally marked the start of the tourism season here in Bundoran and this year we are expecting bumper crowds to attend what will be one of the first major events in the town in three years. We will be revealing the theme for the parade in the coming weeks but for now I would encourage businesses, community groups and organisations as well as musicians and bands to start preparing to take part.'
Bundoran Tourism Officer Shane Smyth added 'we're thrilled to have the go-ahead for this year's parade and looking forward to welcoming many of our friends to town for our celebrations. We've lots of plans for an exciting parade so mark the date and time in your calendars!'
Participants can register their intention to take part in the 2022 Bundoran St Patrick's Day parade by filling out the short form at www.discoverbundoran.com/parade.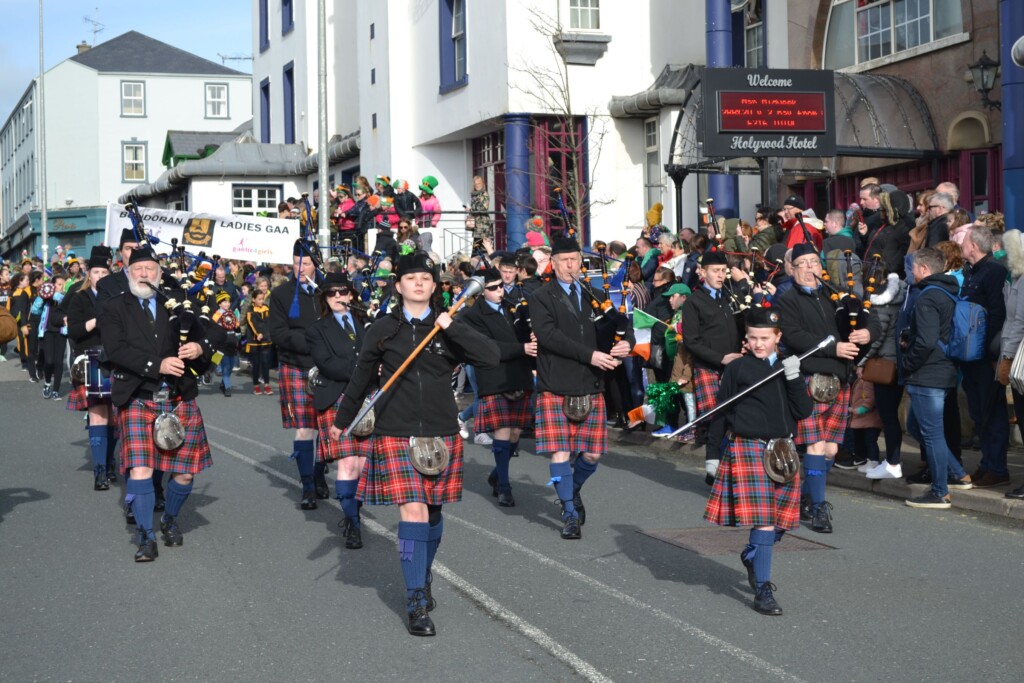 The Bundoran Weekly Podcast
Check out the latest episode of our weekly podcast below! To find out more click www.bundoranweekly.com