Sea Sessions announces beach activities for 2019 festival
The biggest beach party weekend of the year announces barefoot beach activities – sports, surf expression session, the urban street jam PLUS beach yoga!
Sea Sessions headliners Sigrid, Clean Bandit, Two Door Cinema Club and Dermot Kennedywill be joined at the biggest beach party weekend of the year by some of the best competitors on the international surf circuit, BMXers and Beach sports fanatics this June! Adding to an already stellar line-up of music acts, Sea Sessions has just announced details of their Barefoot Beach Sports sponsored by Barefoot Wines,  The Surf Expression Session with thanks to Clean Coasts The Urban Street Jam & even Beach Yoga.
Having sold out weeks in advance over the last four years, Sea Sessions promises to be bigger and better than any year yet as festival organisers celebrate an absolute stunning array of acts. With their unique blend of quality acts, beach sports, surfing and a stunning location right on Bundoran beach on the Wild Atlantic Way, Sea Sessions has evolved organically over the years and is much more than just a music festival.
Sea Sessions surfing and sports events have become an important kick off to the tourist season in Bundoran and have made Sea Sessions integral part of the Irish festival circuit.  Winner of IMRO Festival of the year at the 2017 IMRO awards alongside picking up the gong for Festival of the year at the "Excellence in local Government Awards", Sea Sessions has gone from strength to strength.
Barefoot Beach Sports
Sea sessions Barefoot beach sports has grown every year with last year following in the Main festival's footsteps selling out weeks before the event. Each year the beach sports has become its own mini festival in its own right with Barefoot wine, the main sponsors,  helping grow the event over the last 11 years
Taking place Saturday 22nd June to Sunday 23rd of June, the Barefoot Beach Sports will feature Beach Volleyball, Barefoot Soccer, Beach Frisbee, Beach Yoga and Barefoot Beach Tag Rugby.
For more information about the Barefoot Beach Sports events, visit www.seasessions.com. The Barefoot Beach Sports events, an annual part of Sea Sessions, are open to all Sea Sessions festival goers from teams to individuals. While people may get competitive, the events are run in the festival spirit, which makes having a laugh a top priority. This event offers limited spaces. To register early, email seasessionsbeachsports@gmail.com

Surf Expression Session
The Surf Expression Session, in association with Clean Coasts, is held on the iconic surf breaks of Bundoran on the Wild Atlantic Way and the champion of champions event returns with a bang alongside a €3000 prize pot, the biggest cash pot in Irish surfing. This year sees 3 of Portugal's top performance surfers Tomás Valente, Joao Moreira and Guilherme Ribeiro compete alongside Ruyben Ash, Harry Timson and Stan Norman for the €3000 cash pot. The Portuguese and UK surfers will have to get past last years winner and local boy, Geroid McDaid. The Clean Coasts Surf Competition is just one of the many features that make Sea Sessions so unique.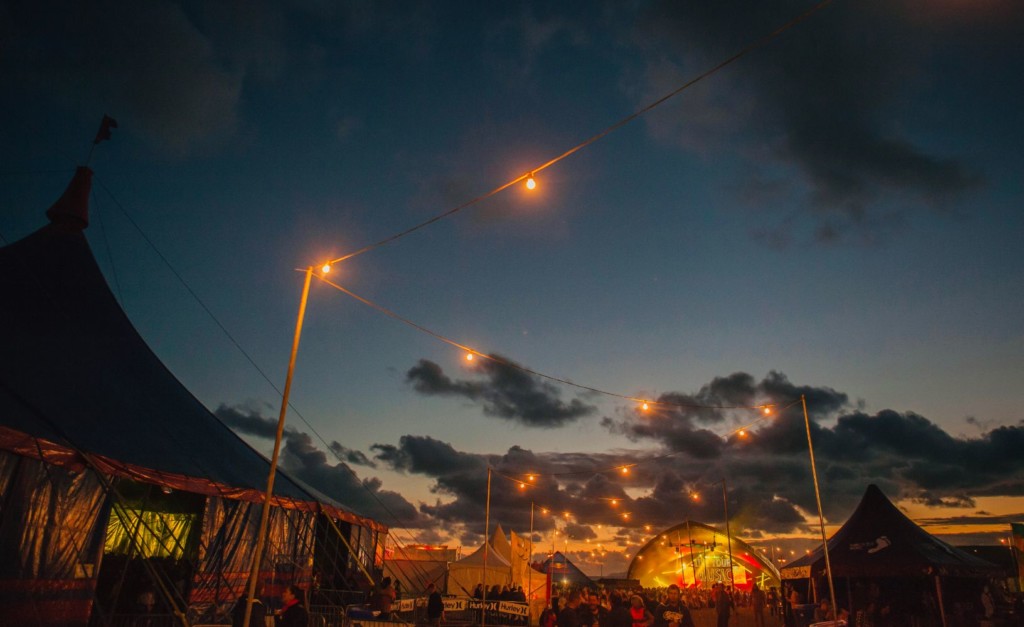 Urban Street Jam
The action returns to the custom built skate-park overlooking the Main Beach. The skate park will see top Irish and European skaters, BMXers, inline skaters and scooter riders show off to the festival crowd. There's a great mix of international Skaters this year including, Santa Cruz Skateboarders and even Berlin based Joe Hill, Irelands top Skater. Others include Nils Rapp, Vincent Heller and  Omar Zoref . Omar despite being only 18 is the German Olympic bowl skater. On top of all this Ireland's top parkour outfit JumpNI will be around all weekend to show case their amazing skills. Displays will happen on the hour every hour throughout the Festival.
Sea Sessions Surf & Music Festival takes place from 21 – 23 June 2019 in the unique festival setting of Donegal's Bundoran. Sigrid, Clean Bandit, Two Door Cinema Club and Dermot Kennedy  headline alongside a host of acts including Jax Jones, The Magician, Wild Youth, Hermitage Green, Sugarhill Gang with Grandmaster Melle Mel and Scorpio, Le Boom, Jerry Fish, Bitch Falcon, Trojan Sound System, DJ Hype, Boots & Kats, Kormac (AV show) Inhaler, Jack Vallier, Moncriefff, The 2 Johnnies, Stevie G, Columbia Mills, Al Gibbs, Josh McClorey, Get Down Edits, The Wood Burning Savages, Vulpynes, Pontious Pilate & The Naildrivers, Josh Gray, Paddy Hanna, Silverbacks, Montauk Hotel, Somebody's Child, Tim Chadwick, Ryan Mack, Paul McKay, ALT 8, Colin Perkins, Michael Pope (Le Galaxie), Thumper, Classic Yellow, Ivan Varian, Noel Phelan, Jay Prior, Dead Horse Jive. Plus more to be be announced soon.
Saturday Day tickets have been snapped up by Sea Sessions Surf & Music Festival fans and are now sold out. Friday and Sunday Day and weekend tickets are on sale now from Ticketmaster outlets nationwide ad www.ticketmaster.ie. Tickets priced from €119.90 for 3 days and €149.90 to include 4 nights camping. There are limited single day tickets (Friday, Sunday) available from €54.90 + VIP Upgrades for €50. Check out  www.seasessions.com for more details.
What did everyone think of last year's event? Check out the social reaction here!