Soapbox Sunday 2019 Announced!
The volunteer crew of Bundoran RNLI Lifeboat has announced details of the annual fundraising soapbox race.
The 8th annual Bundoran Lifeboat Soapbox Race will take place on Sunday 2nd June at Astoria Road in the seaside town and registration is now open for soapboxes from all across the country to participate and assist in the fundraising efforts of the charity that saves lives at sea.
The event will take place from 1pm to 4pm on the day (weather permitting), with participants competing for the highly coveted perpetual cup and another 12 months worth of bragging rights! The hugely popular €1000 ball race will also happen directly after the soapbox race.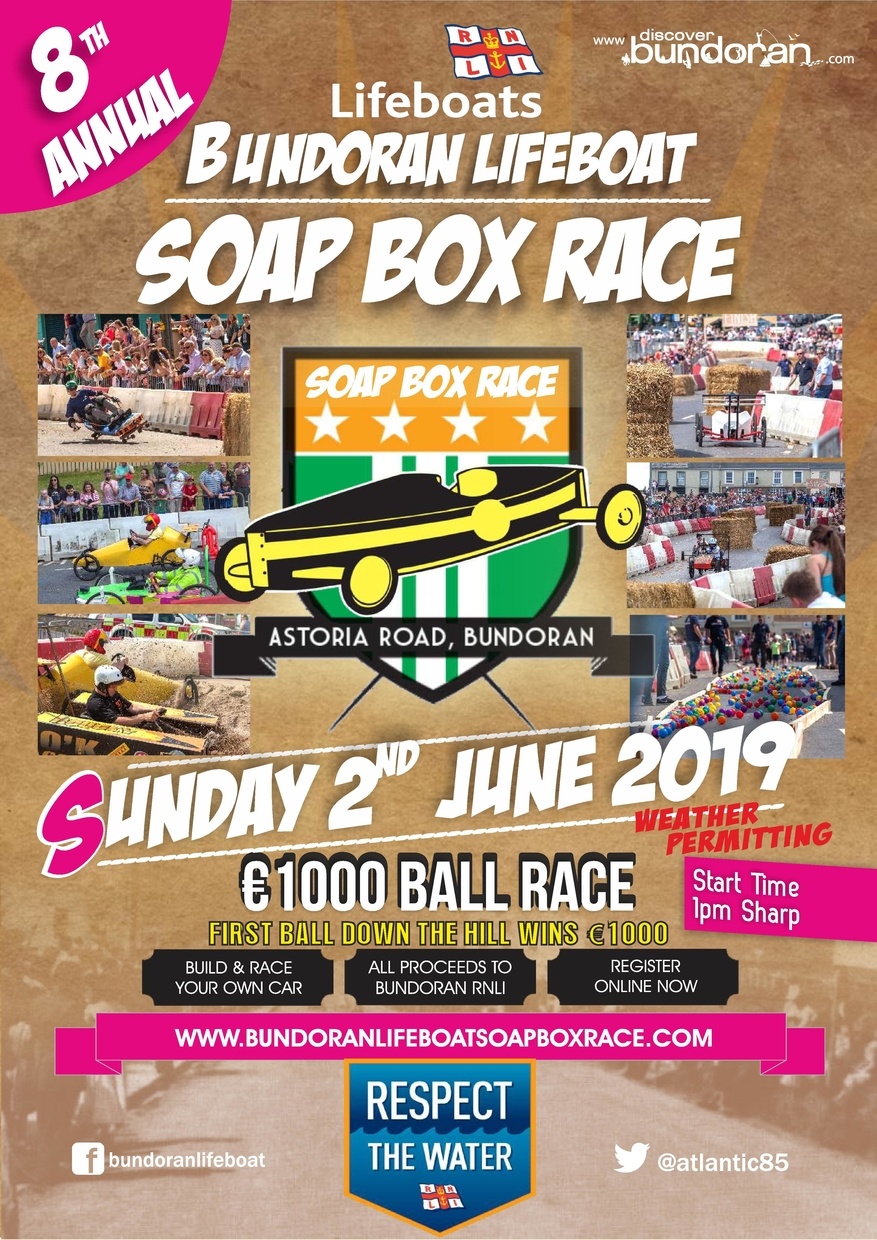 Event director Cormac McGurren says that the volunteer crew are very much looking forward to the day 'we are now in our 8th year of running the soapbox race and it's our biggest fundraiser of the year.  It's a big family day out and we encourage everyone to come out to support it. People can come along to watch their friends or family compete or just to enjoy the atmosphere of what is always a great day out. The ball race is back too and we would like in advance to thank our prize donors and everyone who helps make the event a huge success.'
Registration is now open for the soapbox race via the website www.bundoranlifeboatsoapboxrace.com where all the details of the event can also be found.
Ends