Matches to be made in Bundoran!
The World Matchmaking Festival is coming to Bundoran for 10 days over September and October. The event, the first of its kind in the seaside town, will take place at various venues with accommodation options spread across many providers.
From Friday September 29th to Sunday October 8th, attendees can enjoy ten days and nights of dancing to some of Ireland's top singers and acts, including Derek Ryan, Robert Mizzell, Abbaesque, Tina Turner Tribute and the much in demand Tumbling Paddies.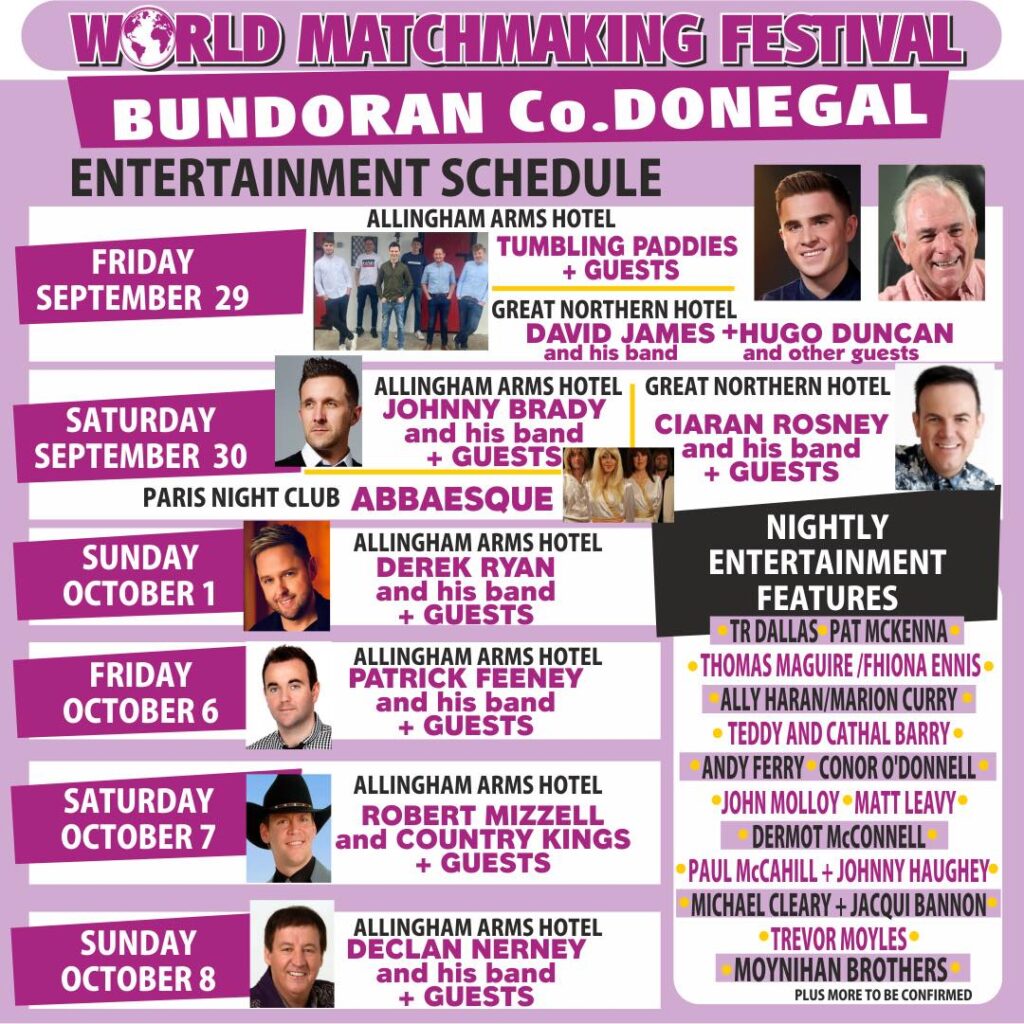 Accommodation packages range from 4 star hotels to self catering and bed & breakfast.
Bundoran Tourism Officer Shane Smyth welcomed the addition of a new festival for the events calendar 'we'd like to thank James and the Showtours team for bringing the world matchmaking festival to Bundoran – it looks like an exciting ten days with lots of different music for all tastes. If you're single and looking for love this September/October, then Bundoran is the place to be!'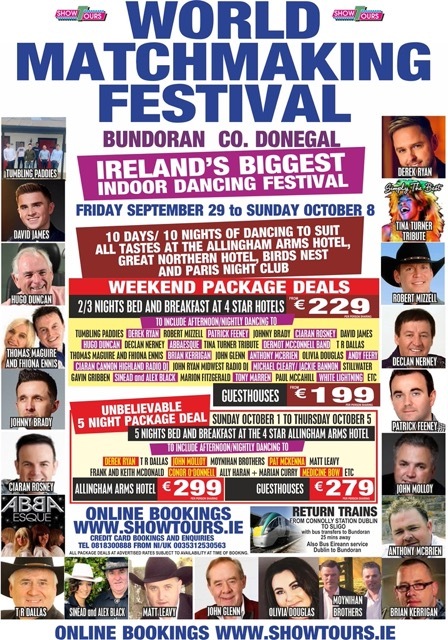 With up to ten hours of dancing per day/night, other events during the festival will include speed dating, "First Dates Show" and a "Blind Date Show".
Tickets and bookings for all events can be made through the ShowTours website at www.showtours.ie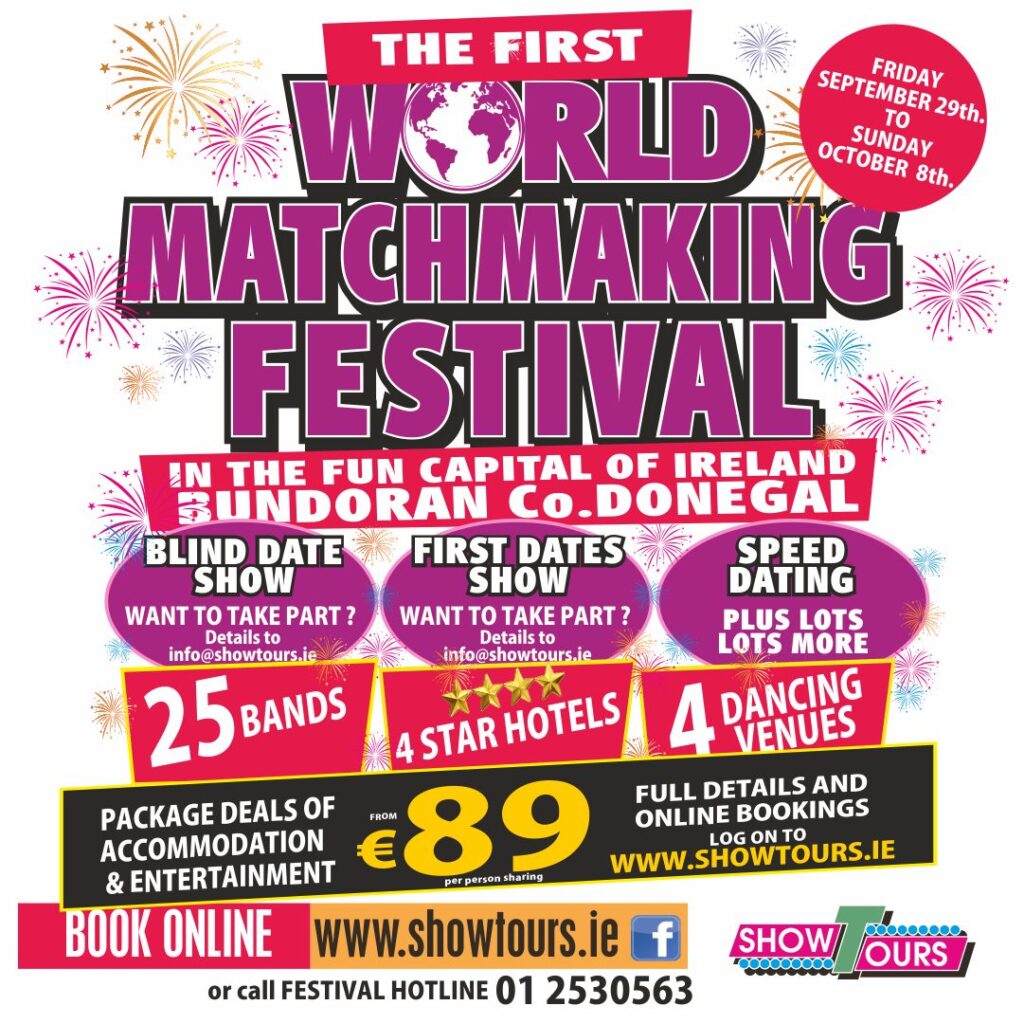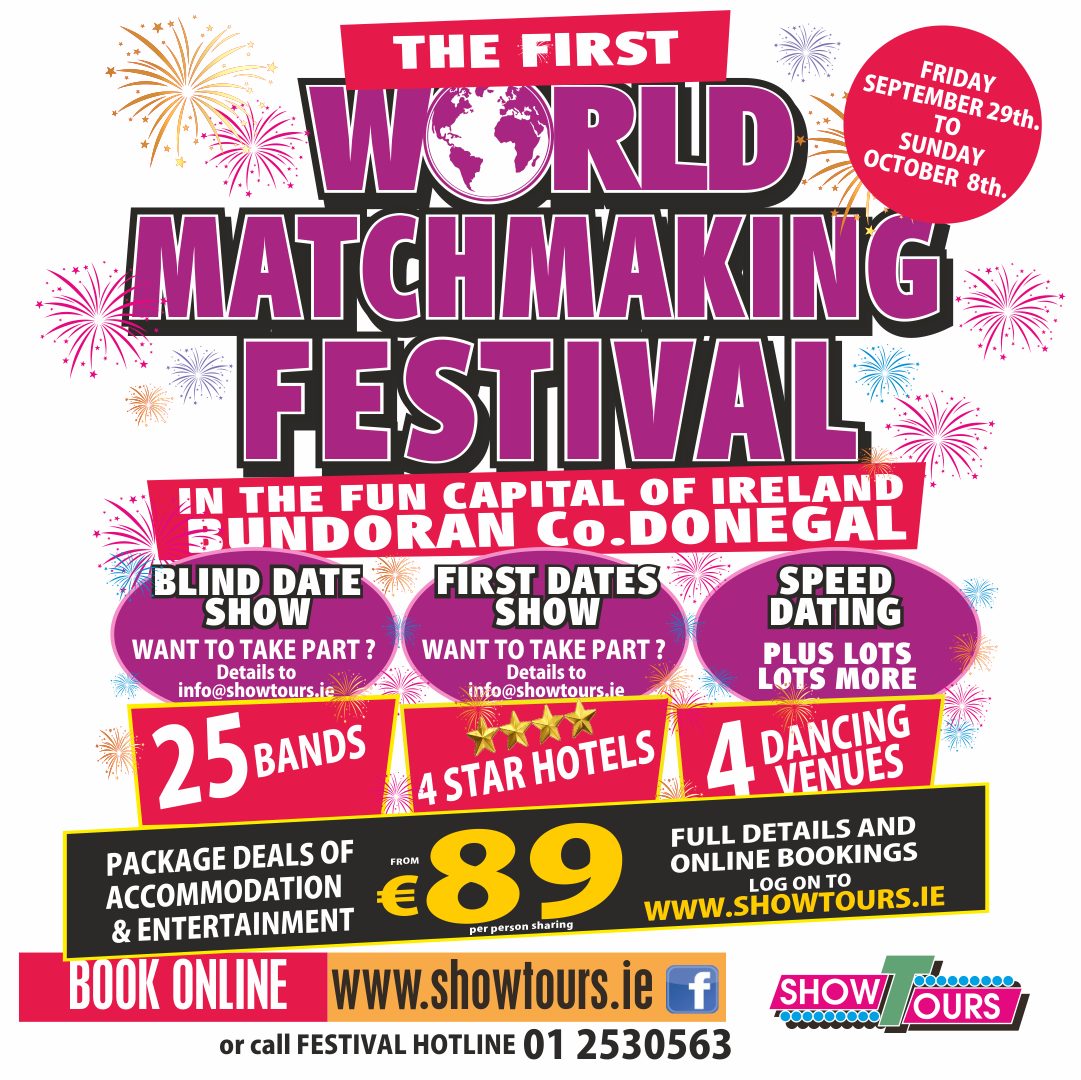 The Bundoran Weekly Podcast
Check out the latest episode of our weekly podcast below! To find out more click www.bundoranweekly.com