Discover Bundoran launch new brochure for 2017
The Discover Bundoran Tourism Partnership has launched their new 48 page brochure and event guide for the 2017 season.
The new brochure was launched on Monday 9th January and was the first ever event to be held in the upstairs room of the new Bundoran Community Centre on Main Street (formerly the AIB Bank) and was attended by TDs, councillors, local community members, business people and tourism operators from the seaside town.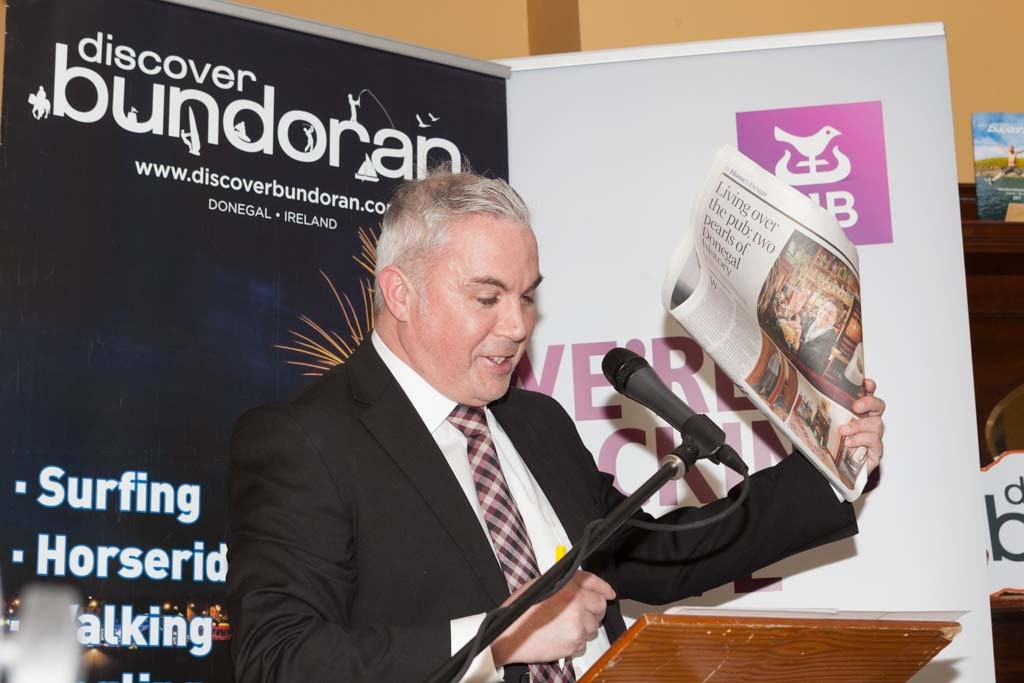 Speaking ahead of the launch, Bundoran Tourism Officer and editor of the brochure Shane Smyth said 'we are delighted to unveil an even bigger Discover Bundoran brochure for 2017. This year we have 48 pages and have been working closely with the Magh Ene Historical Society to include a historical trail and also a sculpture trail for visitors to follow. The brochure contains everything you need to know about what to do, where to stay and where to eat in Bundoran as well as a comprehensive business directory and of course the event guide for the year ahead.'
The cover photo of the brochure was provided by Peter Mayne of Peter Mayne Photography and shows his nephew Aaran jumping from the diving boards at Roguey. Shane adds 'we just fell in love with the photograph as soon as we saw it and knew it was the one we wanted to use on this year's cover. It encompasses Bundoran perfectly – a fun family destination!'.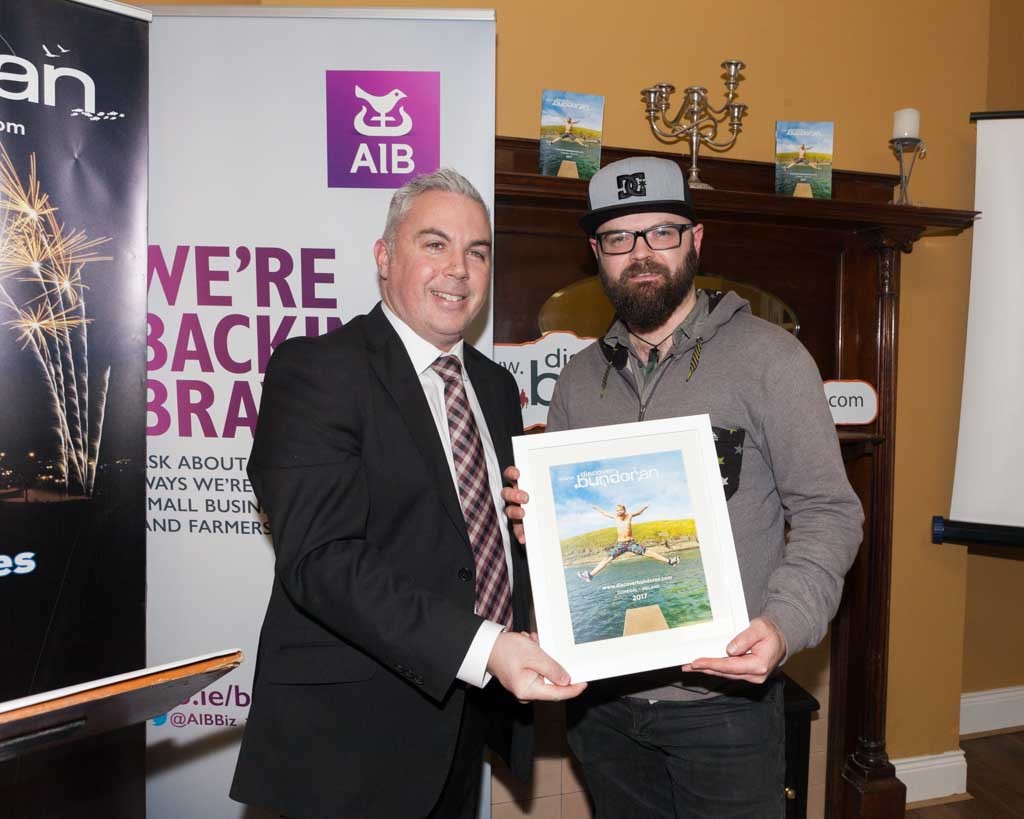 Gaye McGoldrick, Branch Manager, AIB Ballyshannon said "AIB is delighted once again to have the opportunity to sponsor this event and to be associated with the launch of the 2017 Discover Bundoran Brochure. Supporting and working with with local businesses and being part of the local community is an important part of what we do in AIB."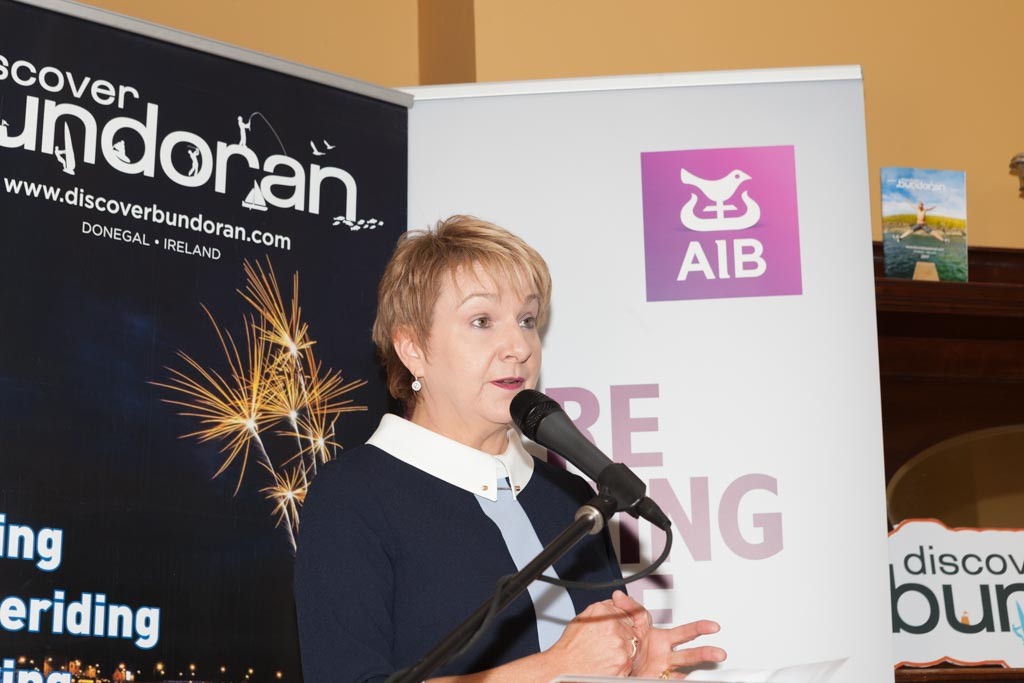 John O'Connell, Vice Chairman of Discover Bundoran added 'we are looking forward to another great year for Bundoran in 2017. There's a packed calendar of exciting events and so much to offer the visitor from variety of activities, accommodation and places to eat and drink – Bundoran has something for every member of the family.'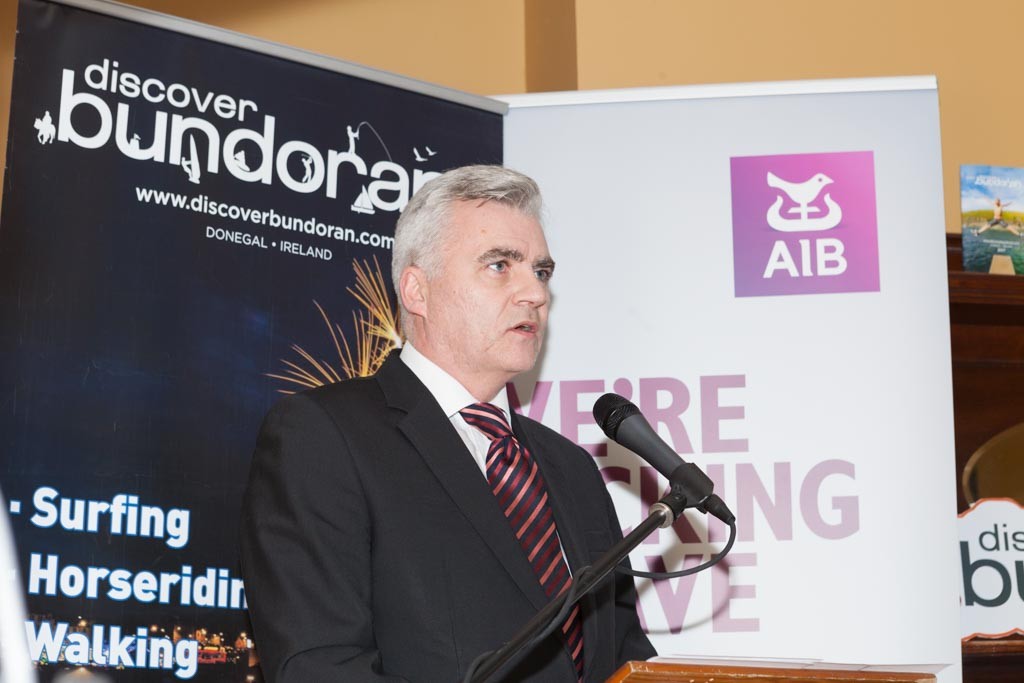 The new Discover Bundoran brochure will be available at Bundoran Tourist Office from mid January, online at www.discoverbundoran.com, and also at the Holiday World exhibitions in Belfast and Dublin at the end of the month.
The new brochure may be downloaded from here