Interactive Railway cab for Donegal
Ireland's first interactive railway cab has been installed at the Donegal Railway Heritage Centre in Donegal Town through kind funding from the Heritage Council.
Niall McCaughan, Manager of the railway Museum stated: "In recent years our museum has undergone a massive transformation in order to bring it up to day, and make it educative, engaging, and fun, whist at the same time rescuing, restoring and showcasing some of Donegal's unique railway heritage. Not only in recent times have we restored and brought Drumboe, our Donegal steam engine back on site, but we have installed new interpretive signs throughout the site, installed new audio signs, given the museum a makeover, as well as publishing a new book, The Lough Swilly Remembered, as well as a new pocket size County guide.
However, we thought it would be great if we could give kids and adults the actual experience of working in a cab of a steam train, with additional activities etc. for them to do. Our proposal was to build a nearly full-size steam engine cab, which would have all of the wheels, levers, gauges, etc., that you would normally see. Using modern technology, these are linked together, and using LED screens and the like, visitors are able to learn what is needed to operate a steam engine.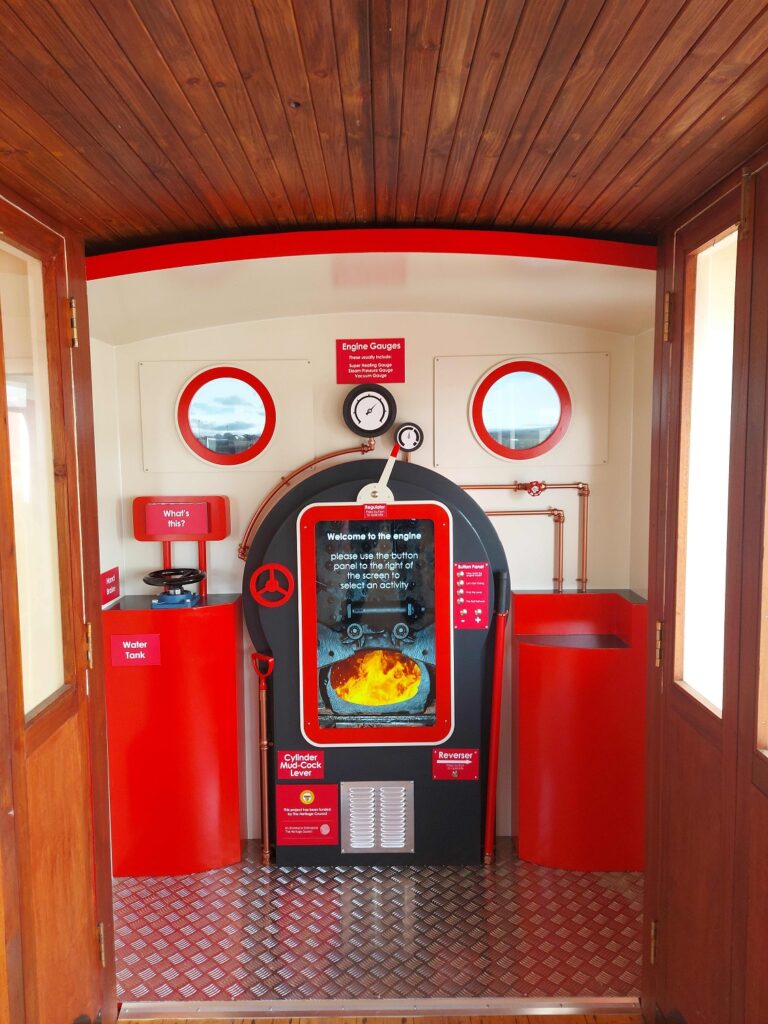 The Interactive Steam Engine Cab has only been installed a few days, but is already proving a great hit, meeting its remit of both being educative and fun! It has all the excitement of a moving train as you look out of the portholes to see the track approaching, feed the engine with coal to make it go faster, pull the chain to hear the whistle, operate the various levers, watch it travel across Donegal on its own sat-nav (not an original feature!), as well as encouraging you to take part in various quizzes! You can get an idea of the full experience, by checking out this Video Link, where Mook, one of the designers and installers, gives us a quick tour of the highlights!" https://youtu.be/Sx0tsIrRkAE
The Museum is open until September 7 days a week, Mon-Sat 10am-5pm, Sun 12noon-4pm, and outside of this Mon-Sat.
For more information contact info@donegalrailway.com or Tel: 074 9722655
The Bundoran Weekly Podcast
Check out the latest episode of our weekly podcast below! To find out more click www.bundoranweekly.com