Bundoran's Blue Flag to fly for Summer Bathing Season
An Taisce this morning announced that Bundoran's Main Beach will once again retain its Blue Flag for the 2021 bathing season. The seaside town is one of the 14 sites in Donegal to be awarded the flag – one of the most recognised eco-labels in the world.
Only beaches that meet specific criteria relating to water quality, beach management, environmental information and safety services achieve the accolade of the Blue Flag. The flag will fly proudly over Main Beach this summer reassuring visitors of the water quality and facilities expected at a Blue flag standard beach.
Bundoran Tourism Officer Shane Smyth said 'it is testament to the hard work of the staff of Donegal County Council all year round that once again we are in a position to have the Blue Flag flying high over Main Beach this summer. The beach has been passed fully compliant with water quality and other standards this year and has undergone and passed stringent testing. We would also like to welcome the addition of two new outdoor showers at the lifeguard tower and the replacement of the potable water tap ensuring that visitors have drinking water. Indeed we encourage them to fill into their reusable water bottles and ditch the plastic this summer.'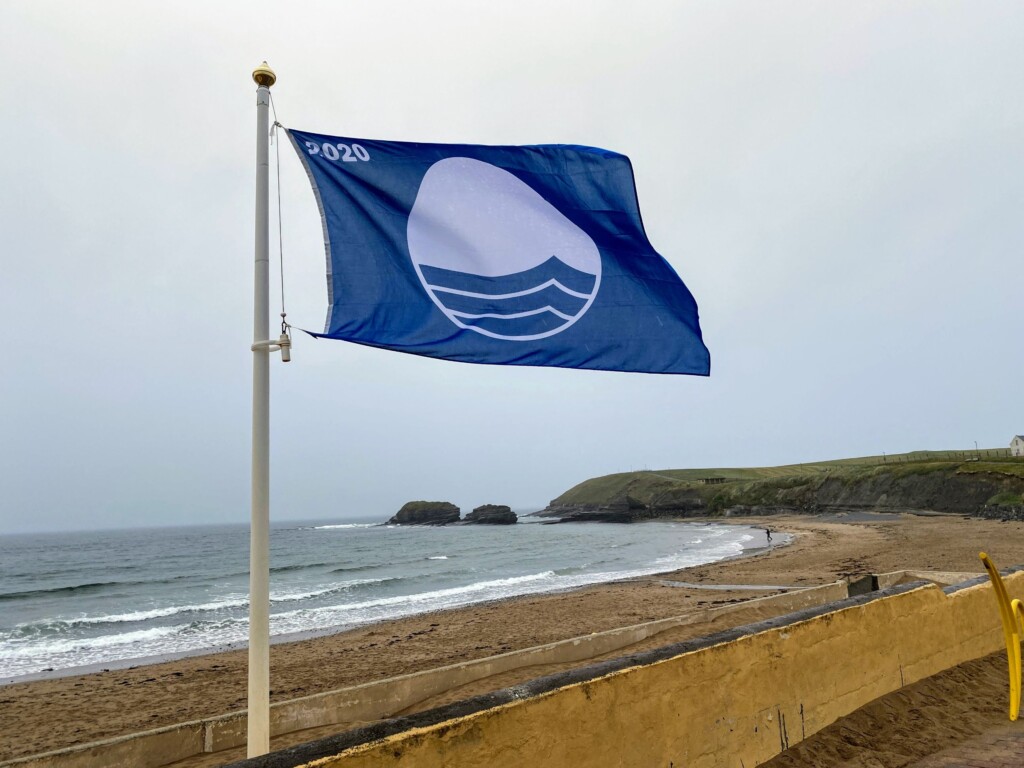 Bundoran Councillor Micheal McMahon added 'I'd like to echo Shane's thanks to the staff of Donegal County Council and the work that has been done to ensure the beach is prepared for what we are expecting will be a busy summer season. A massive paint and repair job has also been undertaken on the long walls and I'd like to add my thanks to those who made these projects possible. We hope that everyone visiting Bundoran and the beach this year will have a safe visit and remember to obey the lifeguards and swim only in the centre of the beach.'
The number of Blue Flags awarded this year (93) has also set a new record for Ireland, after 91 were awarded last year and 88 were handed out in 2019.  The Blue Flag is an eco-label that originated in France and recognises an adherence to specific criteria related to water quality, information provision, environmental education, safety and site management. The 83 Irish beaches and 10 marinas that achieved this accolade met a specific set of criteria related to water quality, information provision, environmental education, safety and beach management.
Read more about the Blue Flag process
Ends
The Bundoran Weekly Podcast
Check out the latest episode of our weekly podcast below! To find out more click www.bundoranweekly.com