Top Things to Do in Bundoran for Christmas!
Christmas is just around the corner and we're looking forward to another great season here in Bundoran! There's lots to do for all the family and we have picked out a few of the highlights here!
Buy some local crafts
The 3rd annual Christmas Craft Fair takes place at Magh Ene College on Sunday December 11th from 11am – 4pm. A veritable feast of locally made items perfect for the Christmas stocking, under the tree or the dinner table will be available on the day!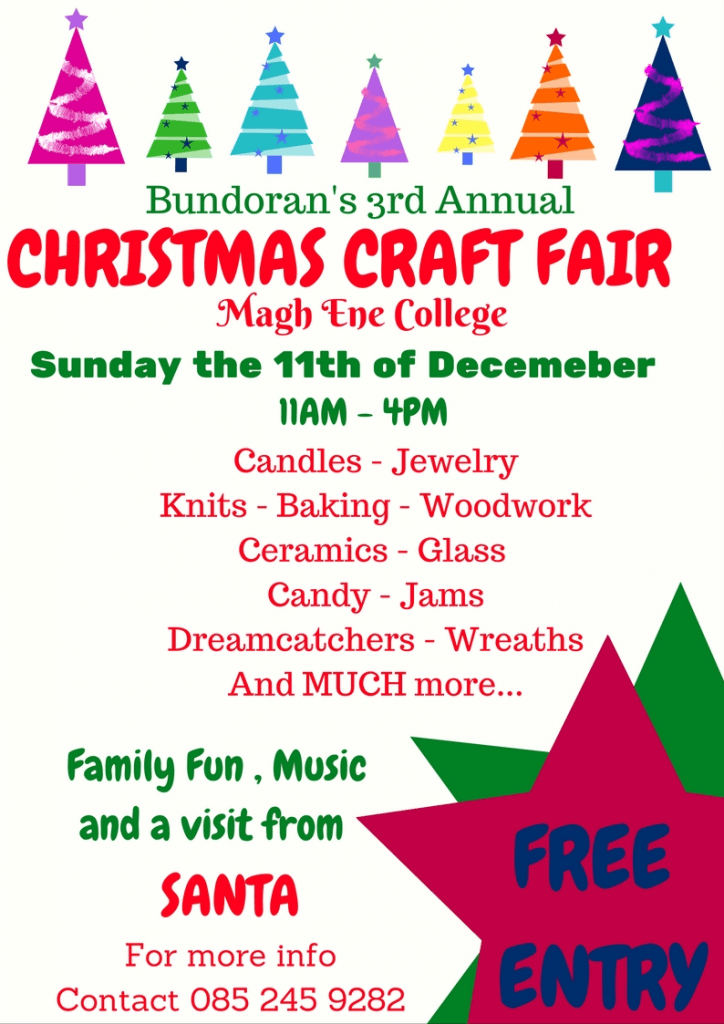 Enjoy a "Pre Christmas" night out!
The season is the perfect time to catch up with friends and family over a quiet drink or some live music! Right throughout December you'll find the perfect spot to meet and socialise in bars and venues all over town. So if it's a quiet Guinness and a chat or live music and dancing, Bundoran won't let you down this Christmas. For a full listing of all events and entertainment check out www.discoverbundoran.com/christmas (where you can also download a handy printable guide) or www.discoverbundoran.com/events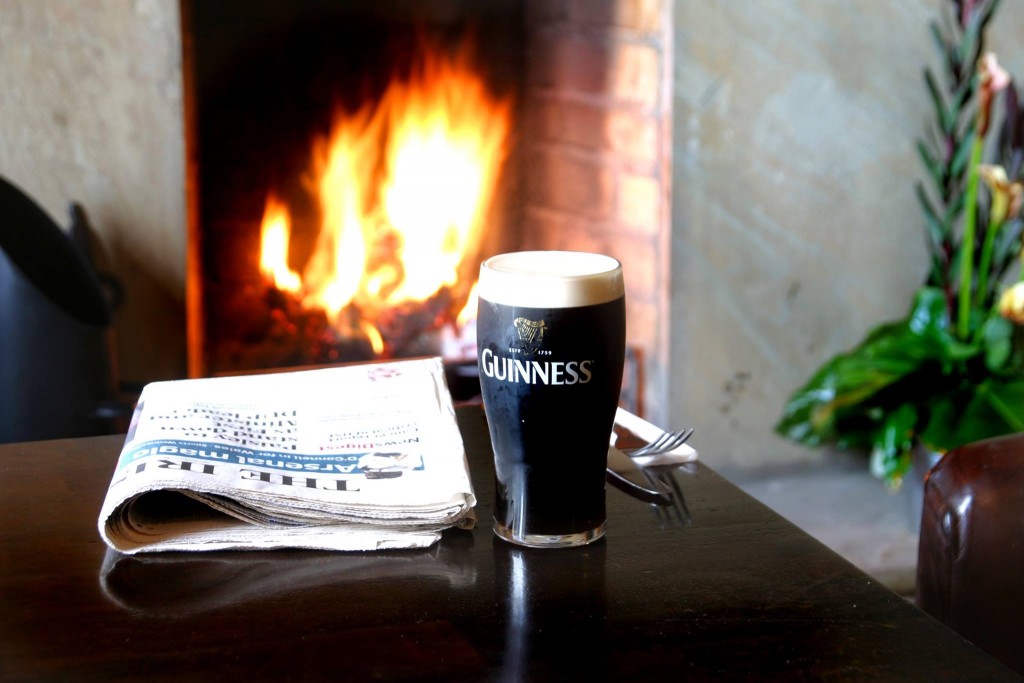 Test your brain cells!
The by now infamous Annual Christmas Quiz takes place as usual on December 23rd at 9pm in the Chasin Bull. It's one of the most anticipated nights of the year as old friends who haven't seen each other since last Christmas meet again with a huge local gathering to support the local St Vincent De Paul and Ozanam House. There'll be prizes and craic galore and of course the ultimate question…. "Who's Santy"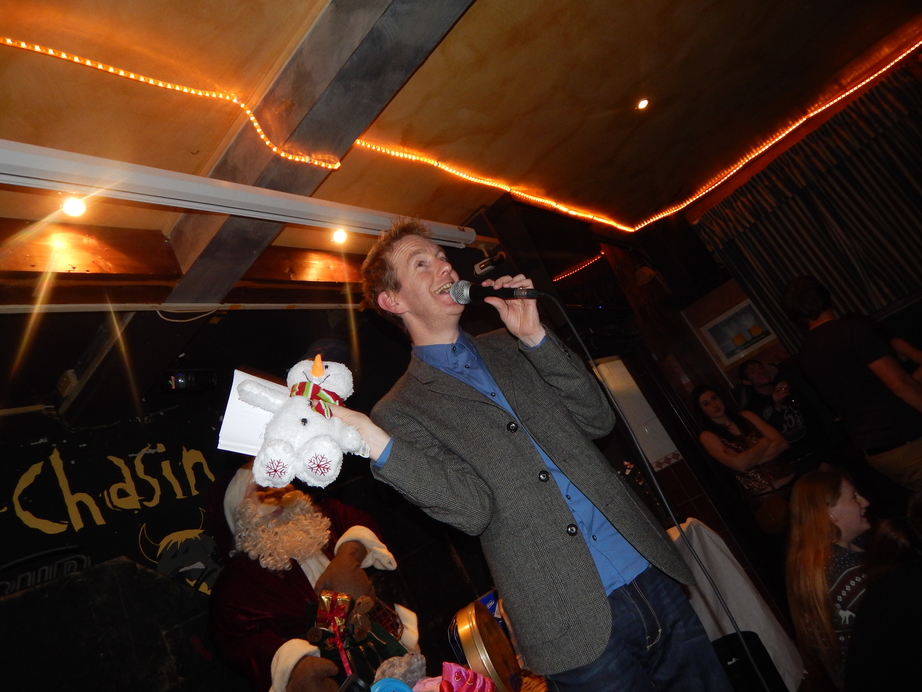 Take a dip in the Atlantic on Christmas Day!
It's an age old tradition that people jump in the sea on December 25th and Bundoran is no exception! Just after midday Main Beach Car Park packs up as 50-60 brave souls strip down to their swimsuits and dash towards the ocean all in the name of charity (or insanity – we haven't quite figured that one out yet!). It lasts mere moments but the memories will last much longer. It's definitely one for the bucket list and it kicks off just after midday on Christmas Day.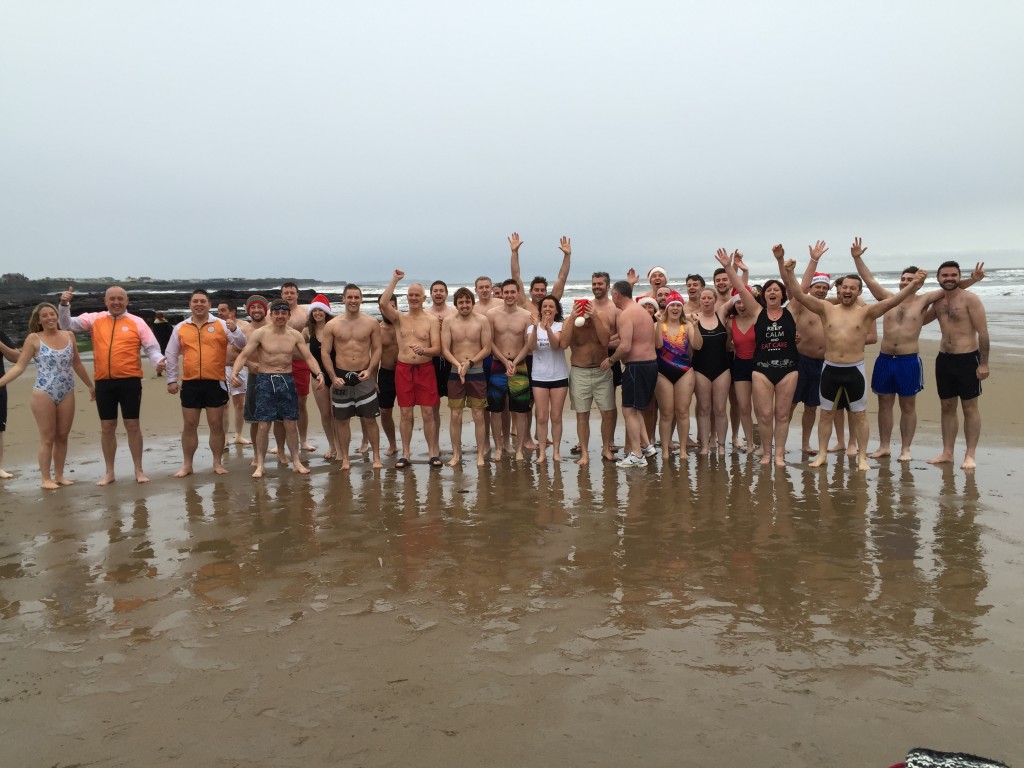 Buy some art!
The Christmas Art Exhibition takes place at Bundoran Retail Park from the 9th until the 18th of December. A diverse group of local artists gathering together to showcase PAINTING, SCULPTURE, GLASS, PHOTOGRAPHY, ILLUSTRATION, PRINTS, METALWORK, AND JEWELLERY, there is sure to be something to suit all tastes.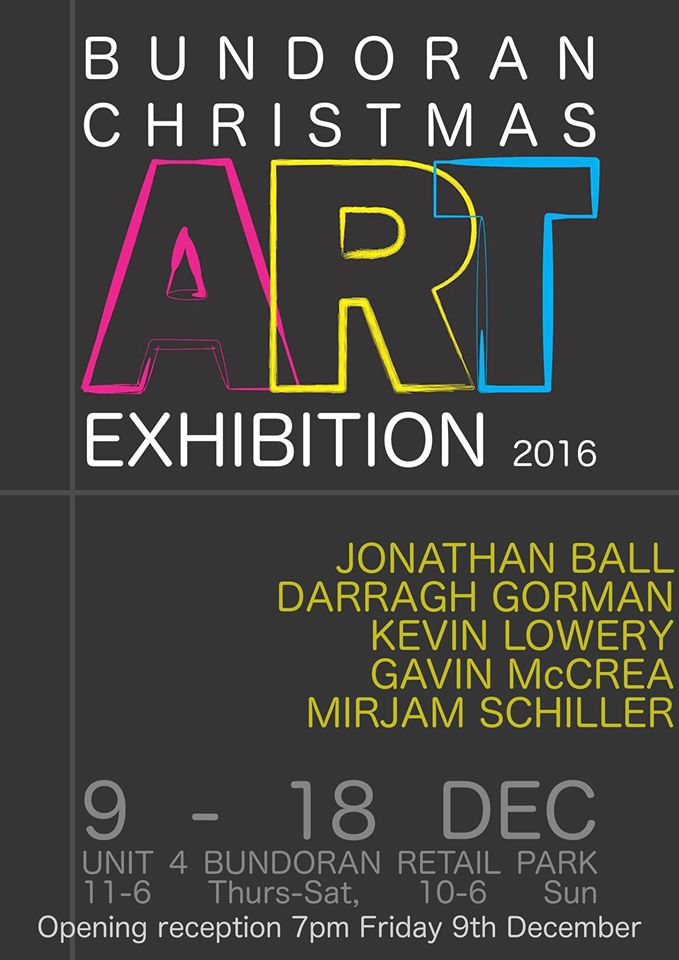 Jive your way through Christmas!
It's Ireland's Capital of Country Music and was this year voted as the 2015 IMRO Ulster Live Music Venue of the Year and also in June, the Irish Country Music Venue of the Year 2016! You may have also seen Peter and the gang on BBC1 Northern Ireland's "Keeping 'er Country" series during the year. It goes without saying that they have a full lineup right throughout the festive season!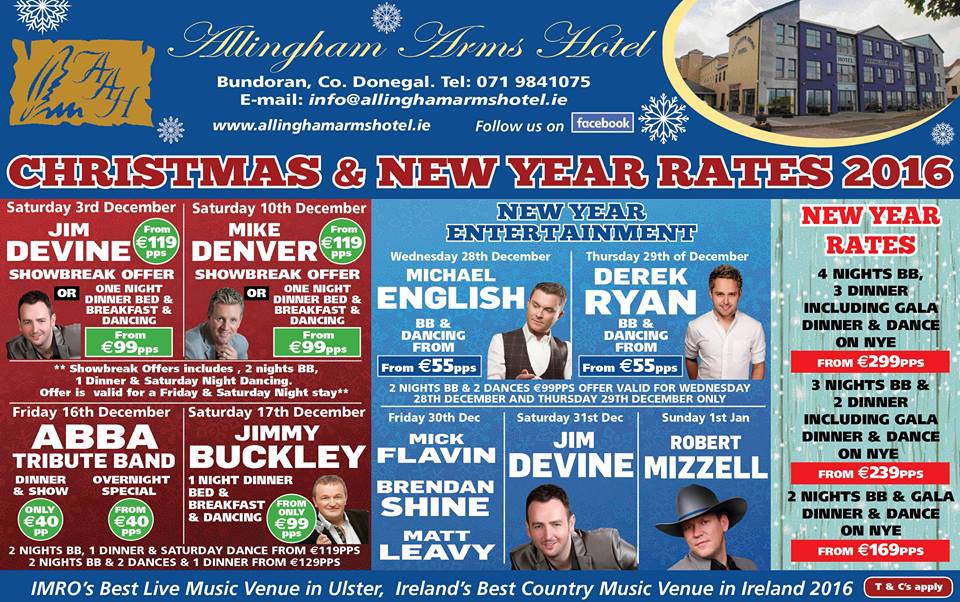 Take a stroll around the famous Roguey Walk
What better to blow away the Christmas cobwebs than to take a fresh walk around Roguey.  With stunning views of Donegal Bay, the area is steeped in history – more of which you can read about here – www.fairybridgesandwishingchair.com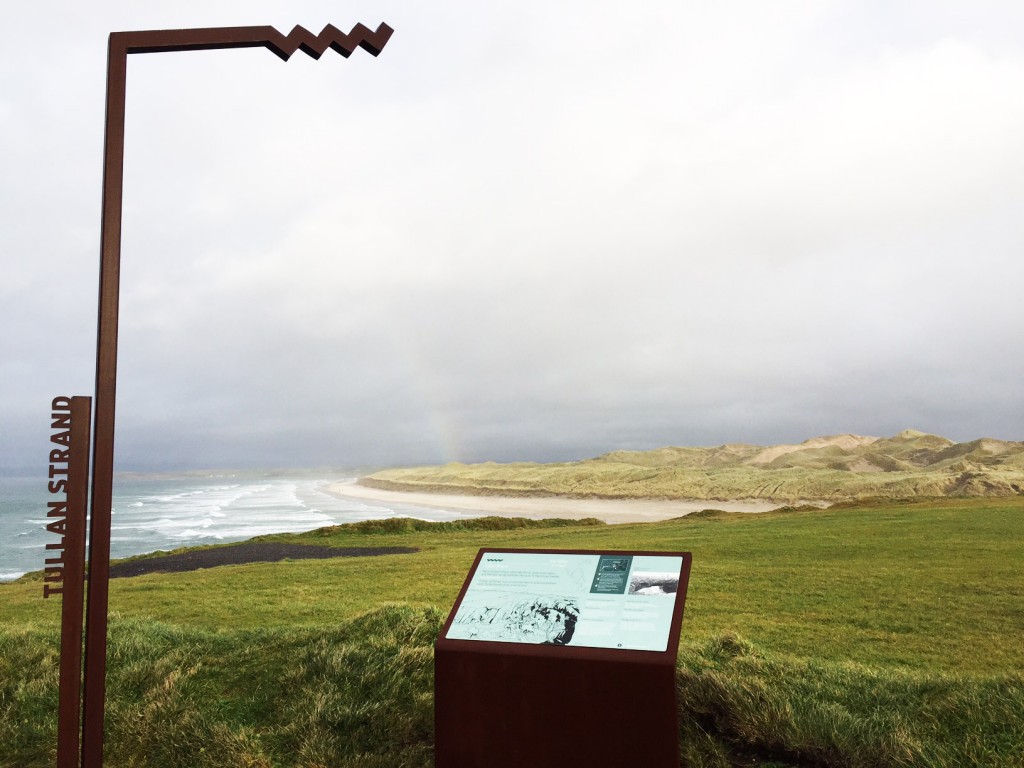 Dance your way into 2017!
There's lots of options for ringing in the new year including Johnny Gallagher & Boxtie at the Atlantic Apartotel, Jim Devine in the Allingham and live music in pubs all over Bundoran eager to make sure that your new years celebrations are the best ever!