Bundoran gears up for Soapbox Sunday
Final preparations are being made this weekend's Bundoran Lifeboat Soapbox Race which takes place this Sunday 2nd June at Astoria Road.
The event, now in its 8th year is organised and hosted by the volunteer crew of the Bundoran RNLI lifeboat and is a major fundraiser for the charity.
Soapbox enthusiasts are invited to participate in the event which will run between 1 and 4pm on Sunday (weather permitting) and is expected to attract an attendance of up to 2000 people. The prize up for grabs is the highly coveted perpetual cup and 12 months of bragging rights!
The ever popular €1000 ball race will also take place directly after the soapbox final has been run with balls on sale at just €5 from lunchtime on the day.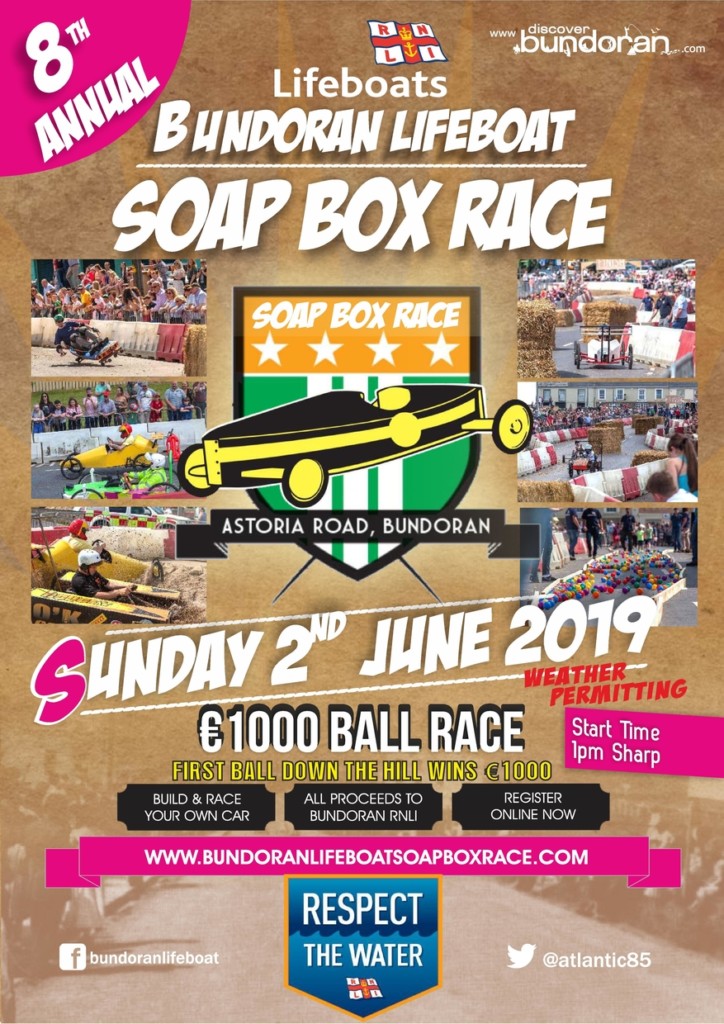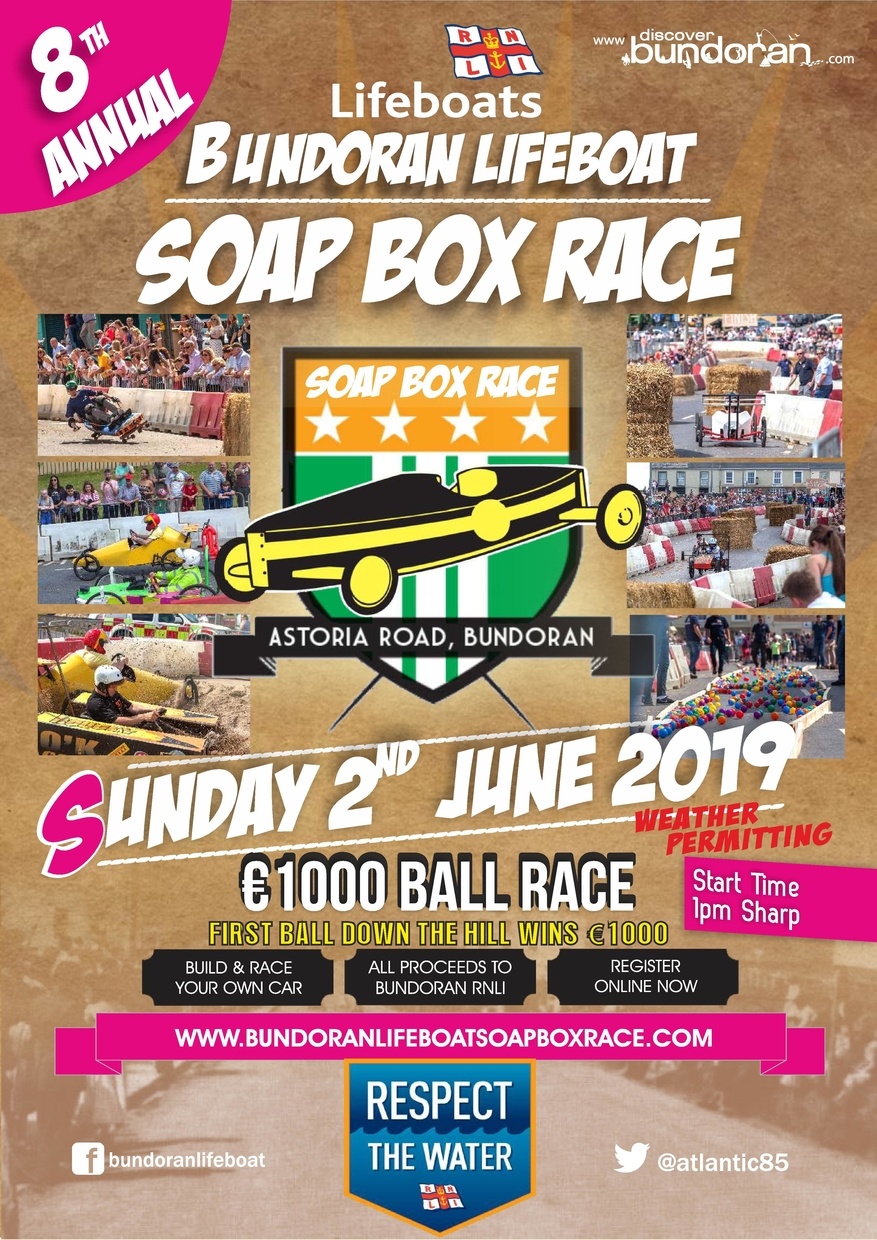 Event Director Cormac McGurren says that the crew is looking forward to the day 'the soapbox race is always the talk of the station for the weeks and months before it happens. It's a fun family day out with lots of thrills and spills expected. We would like to thank in advance all of our sponsors, prize donors and local volunteers who are helping to run the event and also to sell the balls.'
Those wishing to race a soapbox on the day can register via the website www.bundoranlifeboatsoapboxrace.com or just show up on the day, however pre-registration is encouraged.
There will be a number of traffic restrictions in place this Sunday 2nd June to facilitate the staging of the Bundoran Lifeboat Soapbox Race.  The Astoria Road will be closed from 08:00am on Sunday morning 2nd June at the junction of Main Street and Astoria Road.
Traffic for Waterworld, Bundoran Adventure Park and Ozanam House should use Promenade Road and Atlantic Way. Traffic for Main Beach, Great Northern Hotel and Bundoran Golf Club should use Sea Road. Main beach car park will be open for parking as normal (with access via Sea Road). The event begins at 1pm and finishes at 4pm. The road should reopen by 7pm.