Donegal County Council launch summer anti-litter campaign
Summer brings many challenges and for a tourist county like Donegal, it not only means thousands of visitors on its highways and byways – it can also signal extra demands keeping it in tip top shape!   With temperatures set to soar this week, Donegal County Council is launching its 'Here Comes the Summer' initiative where it is backing locals and visitors to team up over the holiday season and ensure they protect the precious countryside, mountains and beaches from making the wrong impression.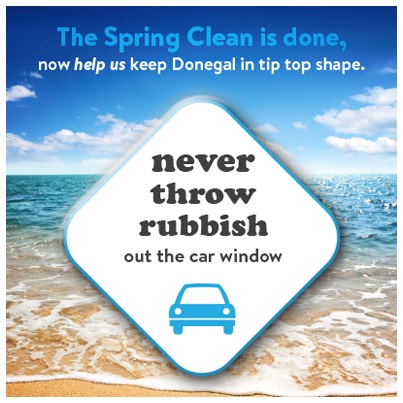 This campaign is promoting a few very simple messages:
If you are enjoying a picnic on the beach, please bring your rubbish home and leave nothing behind
Never throw rubbish out the car window
Recycle at any of the six recycling centres in Donegal or at any of the 70 bring banks throughout the county
Enjoy your visit and leave only footprints behind!
These messages will be conveyed using specially designed posters, local radio messages, social media and publicity campaign and to top it all this campaign has got the backing of Ireland's top comedian Conal Gallen who, along with Cathaoirleach Cllr. Ciaran Brogan, officially launched this campaign.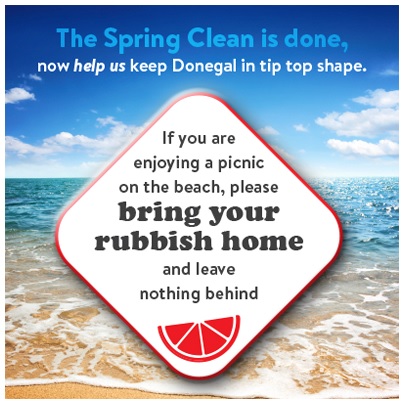 [fusion_builder_container hundred_percent="yes" overflow="visible"][fusion_builder_row][fusion_builder_column type="1_1″ background_position="left top" background_color="" border_size="" border_color="" border_style="solid" spacing="yes" background_image="" background_repeat="no-repeat" padding="" margin_top="0px" margin_bottom="0px" class="" id="" animation_type="" animation_speed="0.3″ animation_direction="left" hide_on_mobile="no" center_content="no" min_height="none"]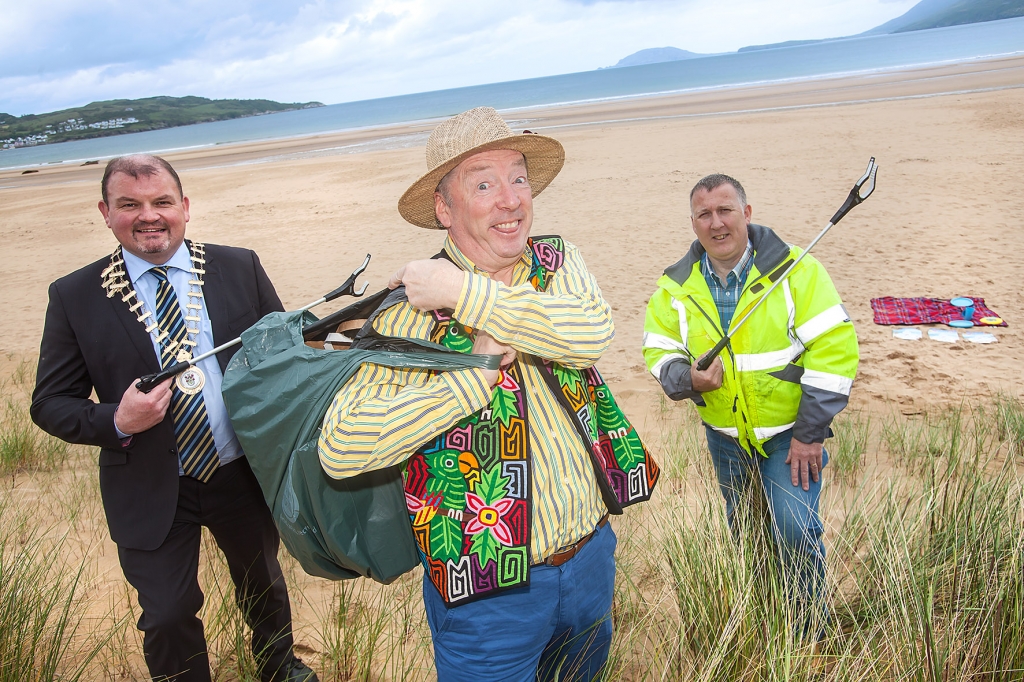 The Council is encouraging visitors to avail of the many facilities provided for locals such as the six recycling centres, the 70 bring banks and community clean ups that have been operating all year.   In turn, the benefits of tourism for the county are enhanced through a number of multiplier effects. These range from the ability of the town to host facilities, services and events that the host population might not sustain by itself, to the simple economic spin-off for a range of businesses that are supported by those who service the tourists directly.   The positive experience for the visitor is influenced by a number of factors, including ease of access and movement, visual impressions, the range and quality of things to do and see, hygiene, and human interaction … and all that depends on a cooperative approach.
Donegal County Council Chief Executive, Seamus Neely said it was important the county facilitated the needs of both the locals and the visitors well into the future.   "The concept of sustainable tourismand the need to ensure that future tourism growth needs to go hand in hand with the protection, planning and management of the quality, character and distinctiveness of our unique tourism product.   "Sustainable tourism development should not only increase revenue for the industry, but should also deliver on conservation, environmental and social goals. If locals and tourists are on the same team and keep Donegal pristine, everyone's a winner," he said.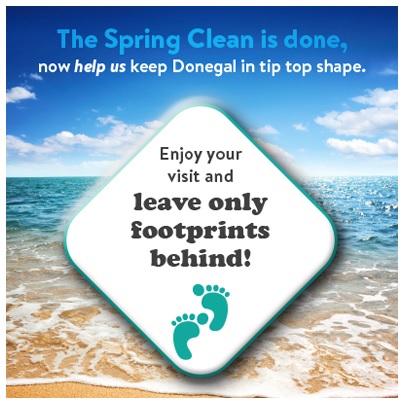 And if that is not enough Conal Gallen warns "Take yer rubbish home …or you'll have to answer to me"…   For more information on recycling in Donegal see www.brysonrecycling.org or visit the Donegal County Council website at www.donegalcoco.ie[/fusion_builder_column][/fusion_builder_row][/fusion_builder_container]