Transatlantic Connections Conference back for Year Four
If you notice groups of young American students around the county over the next two weeks, don't be surprised- these are study abroad students who are coming to Donegal for a winter program on Irish Studies, and they are also attending the Drew University Transatlantic Connections Conference in Bundoran during their stay. The visiting Universities include Drew, Birmingham Southern College from Birmingham, Alabama, and Bristol Community College, Massachusetts.
The Drew University Transatlantic Connections Conference returns to Bundoran for the fourth year in a row, from Wednesday Jan 11 – Saturday January 14 2017. This event is free for all to attend, and tickets can be booked on the website at www.taccireland.com A full timetable of all of the events can be found on the website, and you can also book your tickets for the events online.
Drew University, New Jersey is an expanding center of Irish studies, with a strong connection to Donegal through partnership with the Institute of Study Abroad Ireland, which is based in Bundoran.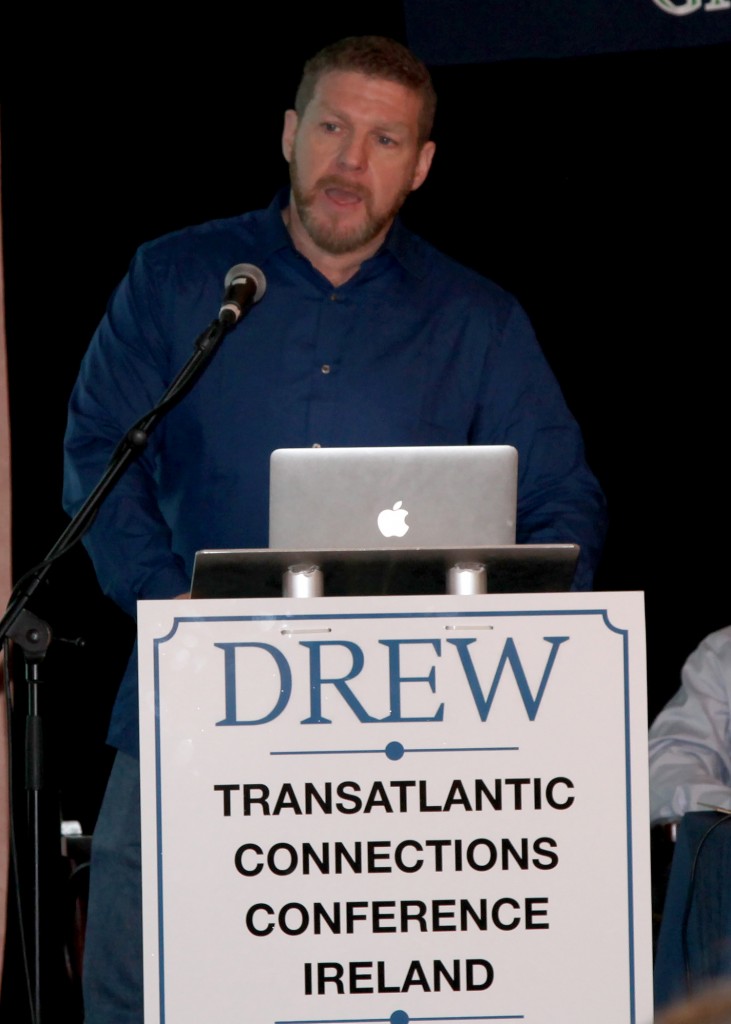 Each January, this unique conference gathers together academics, undergraduate students, postgrads, local enthusiasts, journalists, artists and public audiences to discuss the connections between Ireland, the US and the world. The theme for 2017 is 'Equality Emerging' and over 150 speakers will address the conference, exploring this theme in a range of fields, from History and Literature to Sport, Politics, Peace Studies and Popular Culture. There is a one-day symposium on Humanities in Medicine, to which all professionals working in Irish healthcare are welcome, and there is also a full day's panels focusing on the Irish Language, in association with University of Ulster and Queens University Belfast.
Keynote speakers are the Honorable Helen Shores-Lee, from Birmingham Alabama, Brendan Fay, LGBT activist and founder of the 'St. Pat's for all' movement in New York, Donál Donnelly, author of 'Prisoner 1082' and subject of documentary 'The Invisible Man' and Professor Christine Kinealy, Director of the Great Hunger Institute at Quinnipiac University. Other guest speakers include Boston-based author of 'All Souls', Michael Patrick MacDonald, the Derry Bogside Artists, historian William Roulston, surfer and activist Easkey Britton, and Yeats scholar Dr. Sandra Sprayberry.
The weekend also includes performances by The Henry Girls, Mirenda Rosenberg and Erdini, and Johnny Gallagher. Admission is free for gigs, but tickets must be reserved online www.taccireland.com
On Saturday 14th January at 3pm, there will be a live recording of the Irish Times Women's Podcast, hosted by Kathy Sheridan. The theme of the podcast will be women and equality.
This is an open conference, all talks and cultural events are free of charge, and all are welcome to attend. The conference website is www.taccireland.com. You can book your free tickets on www.eventbrite.com – see Drew University Ireland events. Further information on the website, or email info@isaireland.com We extend a warm Donegal welcome to all of the overseas delegates who will be coming to Bundoran for the conference, and we congratulate Drew University on choosing Ireland's best county for their annual conference.
The conference programme may be downloaded here