Adrian Dunbar To Direct Homer's Odyssey On Tullan Strand
Acclaimed Irish actor/director, Adrian Dunbar, will direct a special site-specific adaptation of Homer's Odyssey, on five of the most beautiful beaches in Donegal – an event concept designed by DoranBrowne – launching ARTS OVER BORDERS, a new cross-border arts initiative for Ireland to run over the Bank Holiday weekend 24-28 August 2017.
All these events aim to highlight the relationship between artists and the island of Ireland, crossing borders and histories.
In this first year, Arts Over Borders will celebrate the relationship between Brian Friel and Homer; it is said that each year Friel would read one or other of the two Homer epics.
The Odyssey will be recited by actor Niall Cusack and take place on the beaches of Tullan Strand Bundoran (24 August); Narin (25 August), Carrickfin (26 August), Marble Hill (27 August) and Fahan, Inishowen (28 August).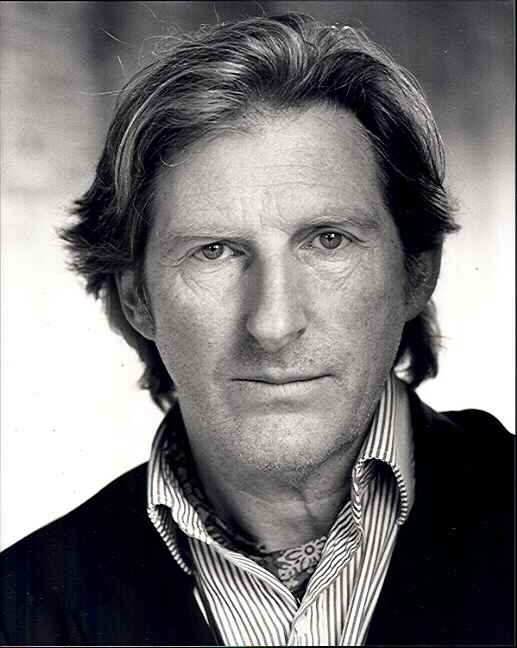 Adrian Dunbar said "Brian Friel, I believe, would be excited to hear of our plans to read Homer's Odyssey on the beaches of Donegal. It was here after all that he imagined them first, lost among the islands or marching purposefully like Spartans to hold the Gap at Barnes Mor. Niall Cusack will be our Rhapsode in the Tent telling the story, there will of course be music and wine and fires lit. Theatre governed by the tides. I cant wait."
Frielfest 2017 will also have performed readings of three great plays by Friel in unique locations across the region: the festival's signature play, Making History, directed by former Royal National Theatre Associate Mick Gordon (An Grianan Theatre Letterkenny & The Guildhall Derry, 25 & 26 August), The Enemy Within with 10 actors from Kabosh (St. Mary's Church Knockmoyle where Friel was born, and St Columba's Church, Long Tower Derry, 25 and 26 August) and a promenade Faith Healer in community halls in Glenties, Portnoo and Ardara ending up at the Highlands Hotel in Glenties, the location of Brian Friel's grave (August 25-27).
Christopher Logue's unfinished epic War Music, an account of Homer's Iliad written over 30 years, will be directed by Conall Morrison (hot on the heels of his recent 5-star Guardian review for his Galway International Arts Festival hit Woyzeck in Winter) in five indoor locations along the magnificent Walls of Derry and involving three actors (24-28 August).
Prior to the reading of Making History in the Guildhall, Dr. Malachy O'Neill, Provost of the Ulster University Magee campus, will give an introductory talk on the place of the play in Friel's work and earlier that afternoon Malachi O'Doherty and Brian Feeney debate how history is made and the role of traditional and social media in this.
ENDS
Bundoran is steeped in history! To find out more, click here — www.discoverbundoran.com/historic-bundoran/